The Lipstick League – week of 1.23.17
Question of the Week: Which fragrance have you been wearing the most this winter?
I haven't been wearing scents lately, but I want to get my hands on Death & Decay by LUSH! Here is what LUSH says about this fragrance:
The pure scent of lily mingles with over-ripe tones of indole to give this fragrance a pungent, narcotic headiness. Let it transport you to a serene space where the fullness of beauty and its inevitable decay can be contemplated without fear. The message is one of meditation, acceptance and optimism delivered in the floral bouquet scents of jasmine, rose and ylang ylang.
Despite the name, this floral scent is meant to evoke feelings of calm and relaxation. As you probably know, I'm obsessed with all things LUSH and this product is next on my to-buy list!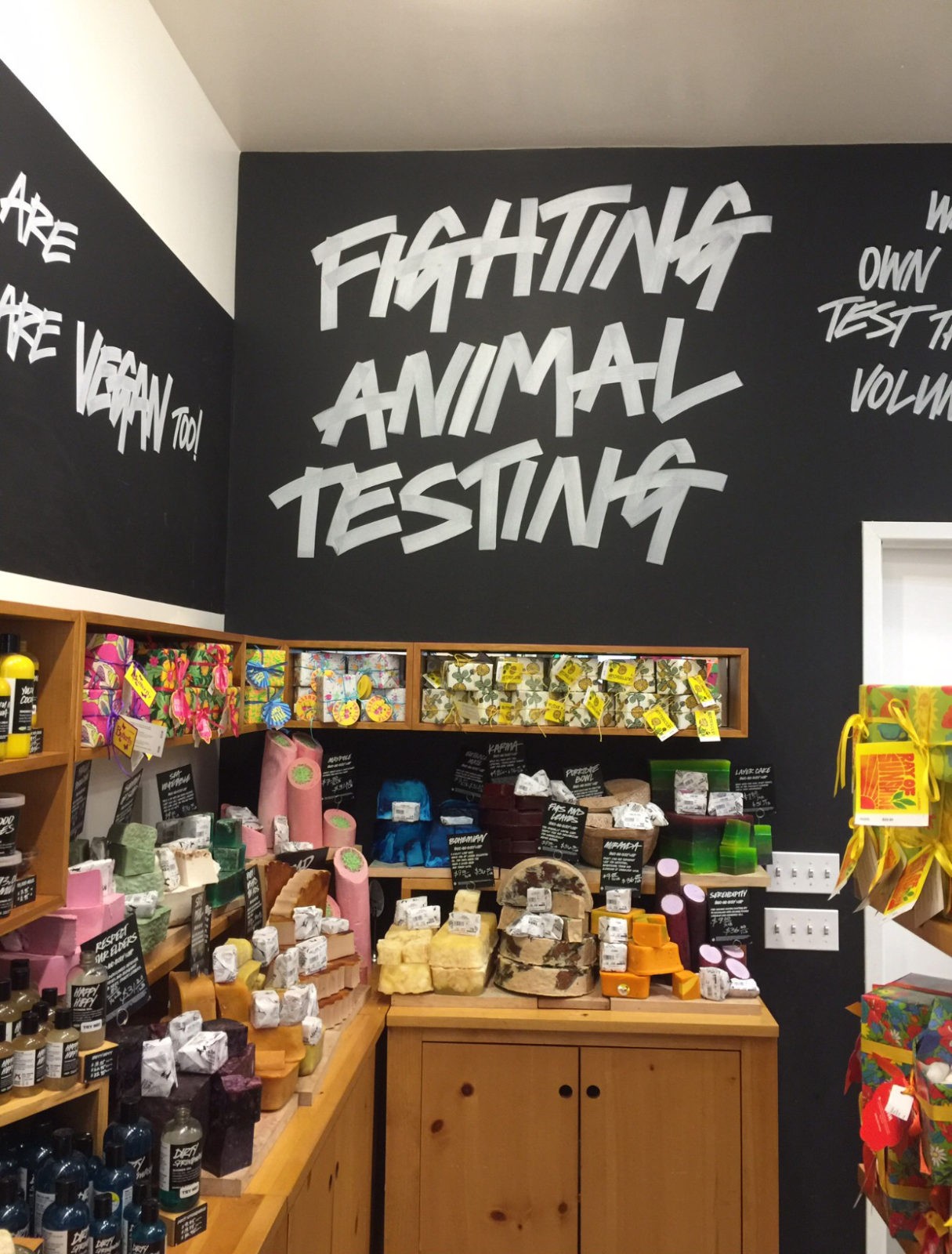 Note: Not all Lipstick League posts are cruelty free.
EauMG – My blog's focus is usually perfume, but I'm addicted to all things beauty! Here's my Favorite Makeup & Beauty Products of 2016.
fanserviced-b – This week I tried a fancy Austrian low-pH facial cleanser and broke down whether it's worth the luxury pricetag.
Gouldylox – Forget those $45 lip palettes. Save your moolah and check out these playfully delicious must-haves from Glamour Dolls. (Hint: They are under $5 each!)
My Beauty Bunny – I think I'm in love! Kevin Murphy is quickly becoming my all time favorite haircare line. Check my review of the products here.
Nouveau Cheap – What's on my radar these days that I can't wait to buy? These new Oil Scrubs from St. Ives.
Phyrra – Is your primer right for your foundation? Ever have your foundation ball up on your face or not meld with your skin? I show you How to Tell if You're Using the Best Foundation and Primer combination, plus fix issues!
Prime Beauty – gives us a history lesson on Troll Dolls and the new and colorful PürCosmetics Dreamworks Troll Palette!
we heart this – brings you the ultimate IT Cosmetics Je Ne Sais Quoi Buying Guide, a must-have for It girls!
Beauty Junkies Unite – Amber wants your skin to glow, so she's giving you the opportunity to win 5 Pixi Beauty products that make skin look amazing. Head on over and enter the giveaway!
Blushing Noir – If you ever wanted your Maybelline Eye Shadows to be single you're in for a real treat! Check out swatches, a full review and eye look of the stunning Maybelline Expertwear Eye Shadow shades.
Clumps of Mascara – Healthy skin over pretty makeup, am I right? These skincare and bodycare lovelies have been keeping me right all season long.
(Wondering what the Lipstick League is? Find out here.)
EauMG is Currently Craving: Smooth, radiant skin. My dull, wintery, stressed-out skin is craving this blend of effective acids and antioxidants in Drunk Elephant T.L.C. Sukari Babyfacial.