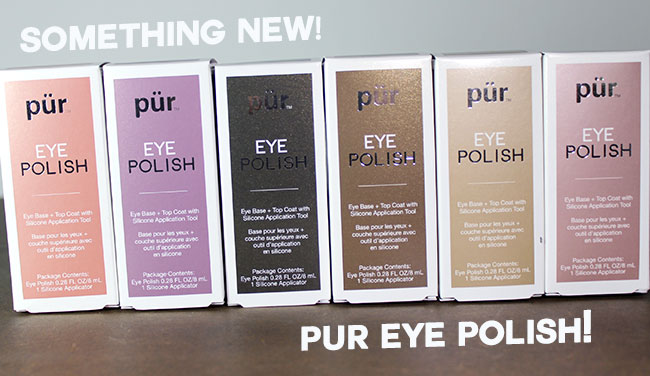 Something new and exciting landed on my doorstep recently. Pur Cosmetics Eye Polish! This eye primer and top coat goes on wet but dries quickly. It's SUPER pigmented, and it creates a crease-proof eye shadow base with a metallic sheen.
The formula glides on easily and builds easily with the use of the latex-free silicone applicator. The applicator is flexible, but solid – not like a brush or foam tipped applicator. The shape makes it easy to apply the product where you want it, which for me is generally all over the eyelid – up to the crease. I then use a powder shadow to blur the edges, making it a bit less harsh. Or I'll use a lighter color above and a darker color in the crease for a more intense look.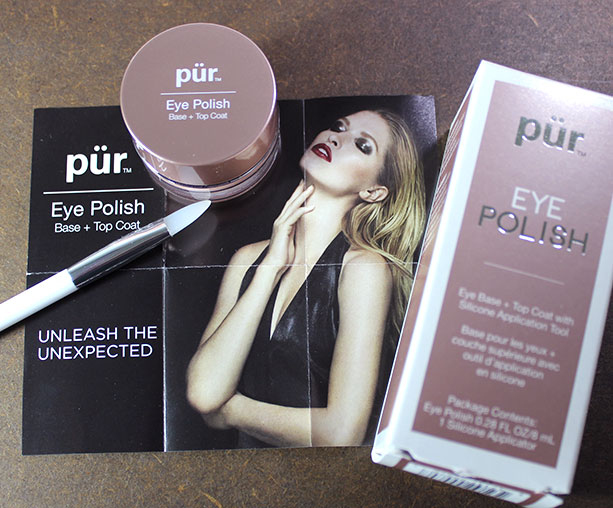 This is basically a completely new product (to me at least!). It's sort of a liquid eyeshadow and primer in one. You can use it alone as an iridescent cream shadow (I recommend using a little powder shadow to soften the edges a bit), under mineral eye shadows for visibly more vibrant color or over mineral shadow as a top coat to amplify color and add dimension to your eye look! It has incredible staying power, and the shades are beautiful!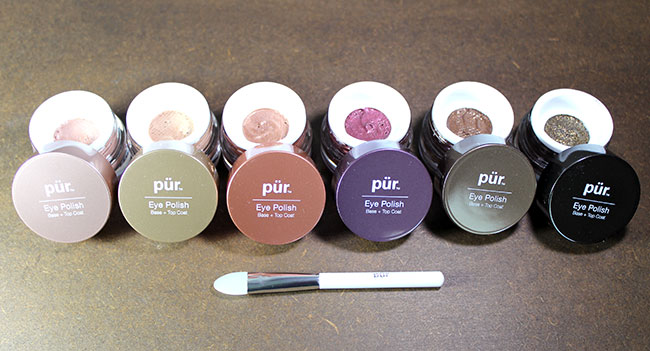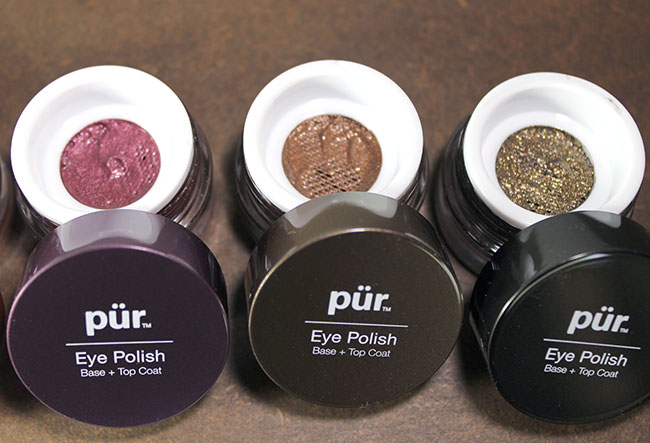 Color Description:
Suede – Earthy Seductive Neutral
Satin – Sheer Crystal Pink
Cashmere – Shimmery Champagne
Velvet – Plush Amethyst
Caviar – Lavish Black with Gold Karat Flecks
Silk – Prism Copper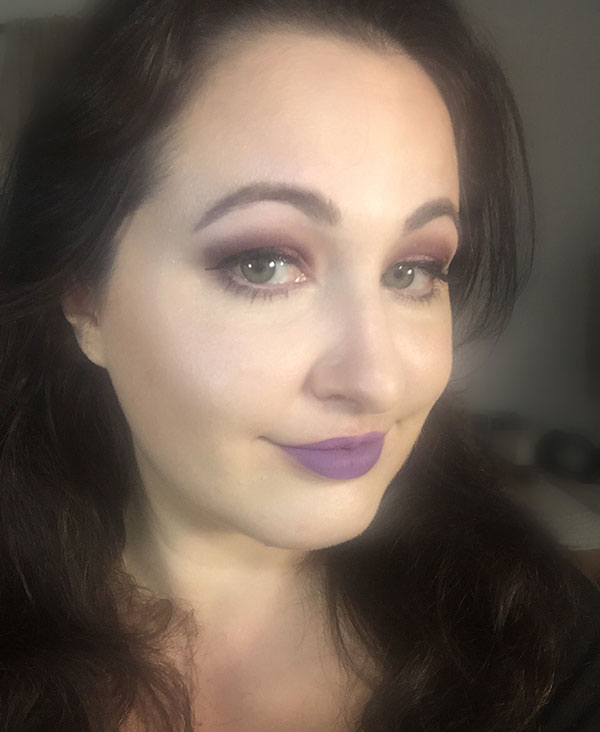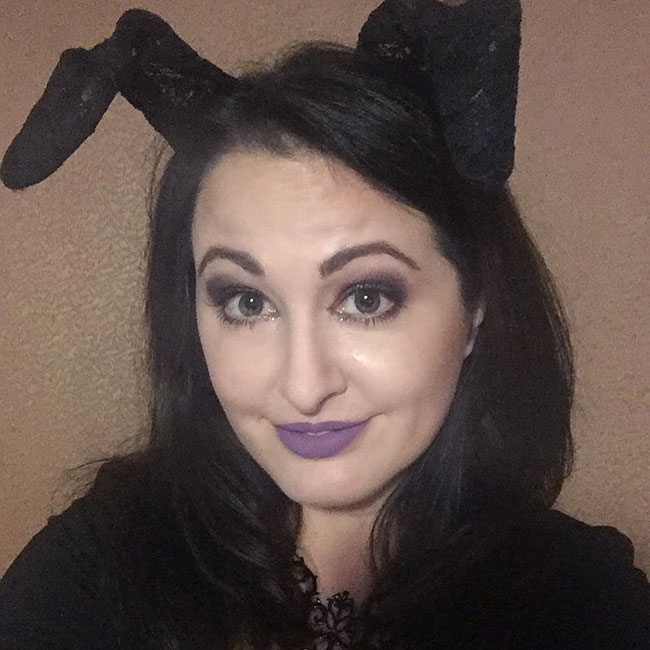 I wore a couple of these and shared them in my recent Instagram photos. The Velvet amethyst/purple shade was perfect for my "evil beauty bunny" Halloween look! I paired Velvet with my Kat Von D matte lipstick, a contour with the Youngblood Cosmetics Contour Palette, and lots of Kat Von D liquid liner.
Overall, I love all of these, and they will be a permanent part of my makeup arsenal – and used often!