Blushington is my favorite place to get my makeup done before an event. I love the atmosphere – the girly decor and the sweet and talented makeup artists. For a short time, they are collaborating with cruelty free self tanner brand, Vita Liberata, for a pre-Emmys pop up shop. It seems that each year, everyone in "the industry" (AKA the entertainment industry) in Los Angeles is either attending the Emmys, helping to produce the awards show, or attending some kind of Emmys party. So you gotta get glammed up, right? The Blushington and Vita Liberata collaboration is perfect for getting your spray tan and makeup done in one place.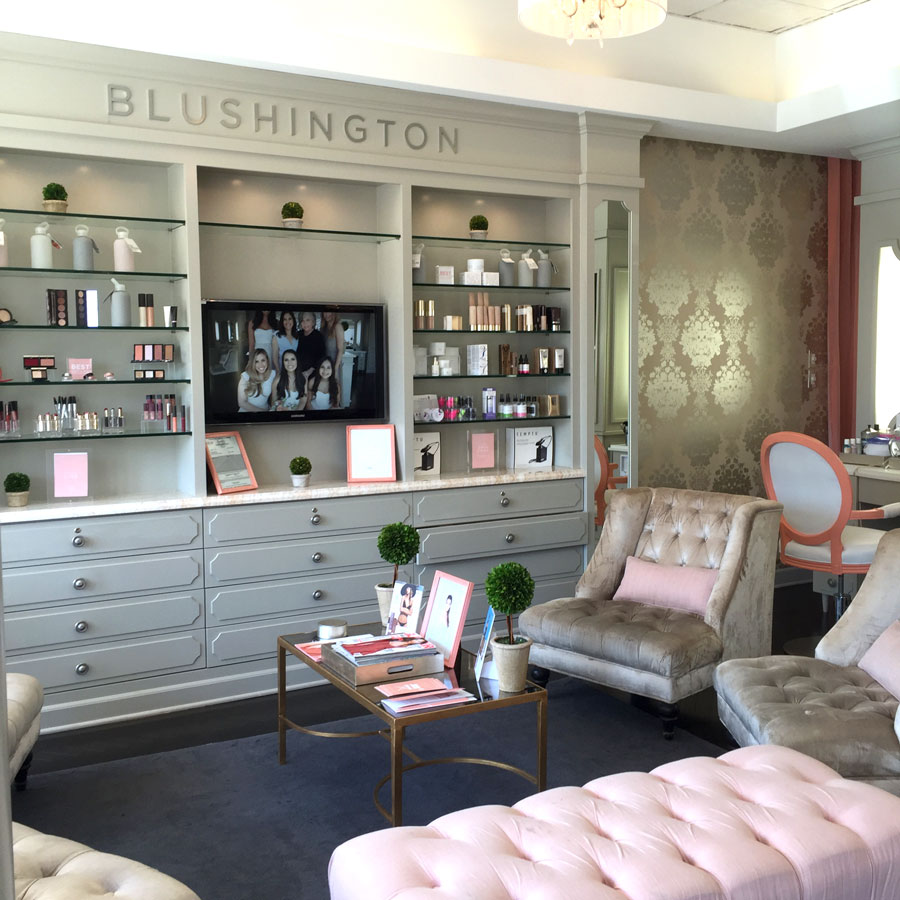 I stopped by Wednesday, and it turns out I was the FIRST person to try out the Vita Liberata tanning service! I don't love stripping down in front of strangers, but Crystal made it so easy. She was super nice and I didn't feel uncomfortable while she sprayed the tan on. I asked to do a medium tan on me (my default is Casper the Ghost pale). The immediate effect was a nice bronze that developed into a gorgeous, even tan over the next 6 or so hours.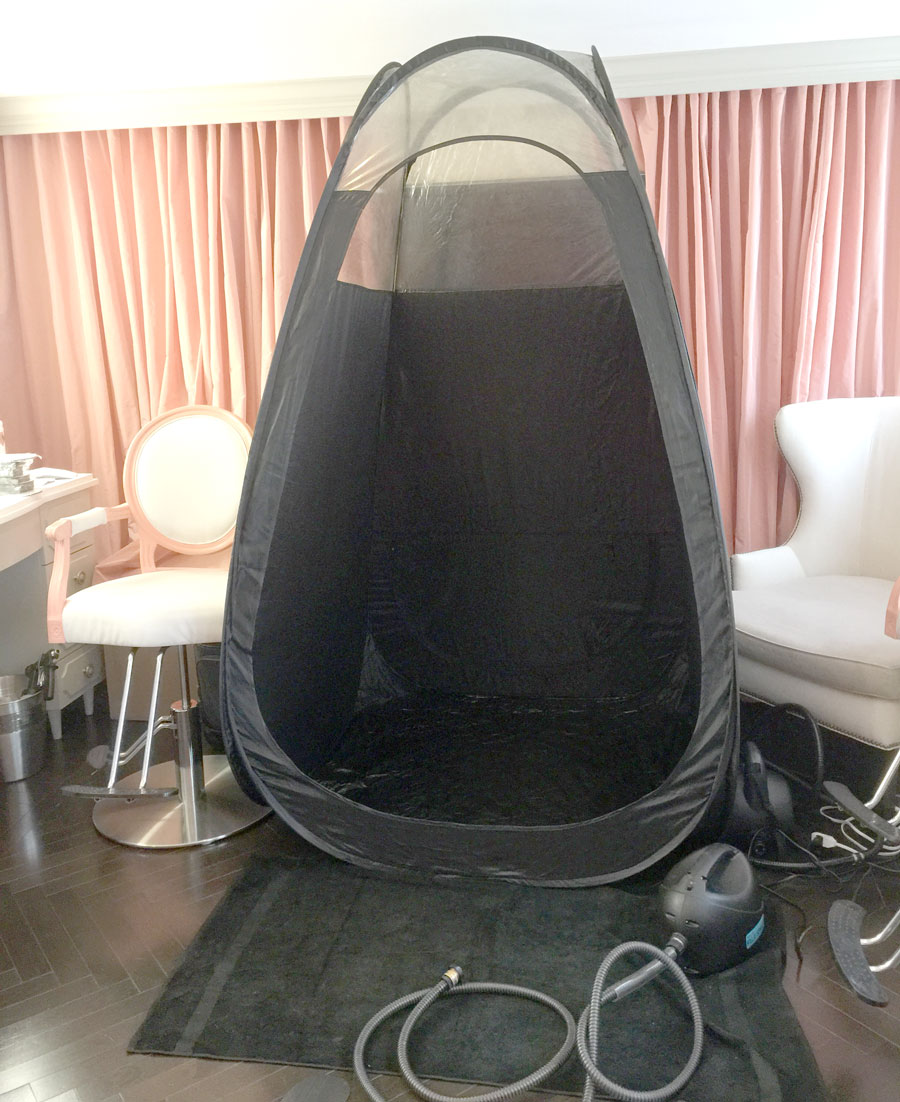 After getting my tan on, I hopped into the makeup chair so Marissa could give me a glowy, bronzed makeup look. She used a lot of my favorite cruelty free brands, and the result was just gorgeous. I asked for full coverage, and a smoky shadow around the eyes (but no thin eyeliner – that always makes my eyes look tiny). I was thrilled with the natural-looking glow she gave me, plus the fuller eyebrows and bronzed eyeshadow with a nude lip.
And yes – I liked this sunshine-y photo so much, I made it my profile pic for the site (on the right side) – haha!
If you want to get your pre-Emmys tan on, hurry! The pop-up shop ends Saturday (Sept 17th)!
Blushington Makeup & Beauty Lounge is the premier makeup service destination with locations in Dallas, Los Angeles & New York City. Blushington gives women of all ages the chance to find their pretty with professional, affordable makeup and esthetician services in a beautifully designed, chic atmosphere. Blushington transforms the professional makeup experience from a special occasion luxury to an everyday necessity with a variety of services that extend beyond makeup. Full face makeup applications, BeautyRX 40% Glycolic peels, eyelash extensions, faux lash applications, brow maintenance, touch-ups and more are available seven days a week in-store or on the go, anytime, anywhere.
VITA LIBERATA is the leading authority in luxury skin finishing that truly takes the fear out of tanning. An Irish-based brand created to address the needs of the palest of skin, VITA LIBERATA created the world's first odourless tan in 2007 and became the world's first non-toxic tan brand in 2011. The brand believes strongly in making no-compromise products. All VITA LIBERATA products are 100% non-toxic, organic, free from parabens, alcohol and perfume and create the most natural look and perfect fade. Unlike most tanners, VITA LIBERATA products dry in just five minutes eliminating unnecessary waiting time.  All products also feature Moisture Locking technology that offers 72-hours of hydration.