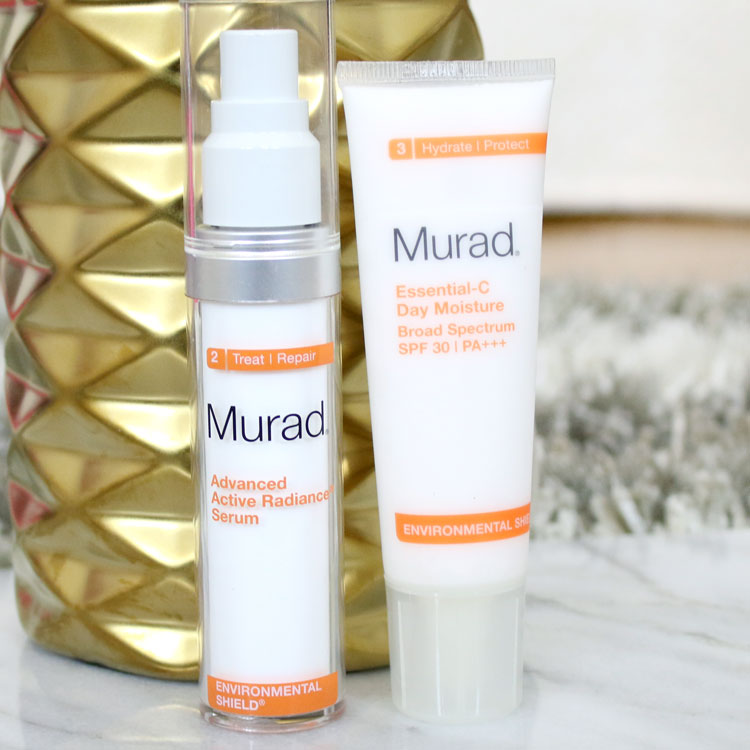 Tis' the season to be bright and beautiful! Am I right, ladies? There's nothing quite like having glowing skin during the holiday season. This year, I've been keeping my skin in tip-top shape with the Murad Environmental Shield line. This anti-aging line was created to repair and renew by fading dark spots and protecting the skin against future UV damage. I've been using two products from the line: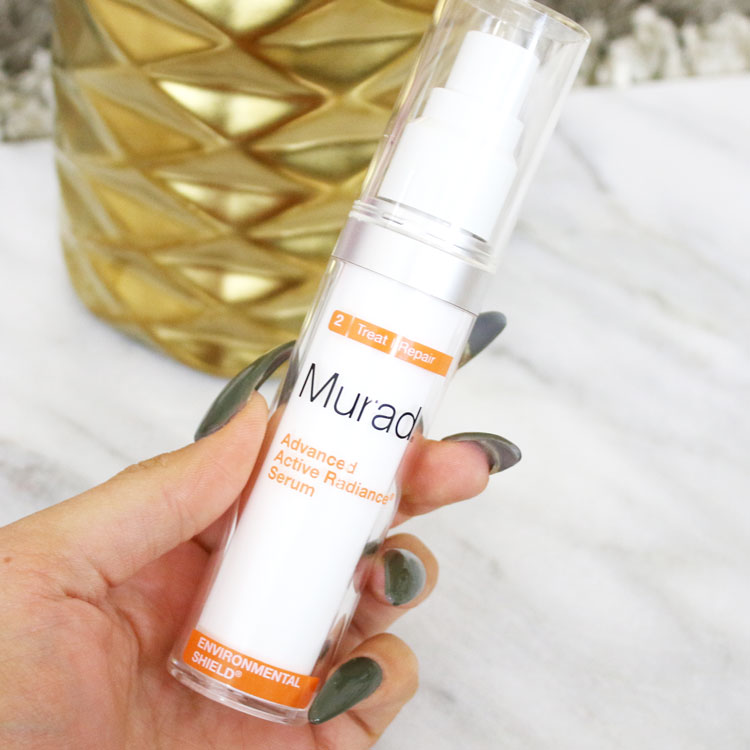 After cleansing, I immediately apply the Advanced Active Radiance Serum and boy, does it make my skin GLOW! I noticed a huge difference in my skin after about a week of using this product day and night. My skin looked more radiant, brightened and overall luminous. It has a lightweight formula that sinks in readily and doesn't leave behind any greasy residue. I love using this serum because I know it's treating past damage and protecting my skin from future harm.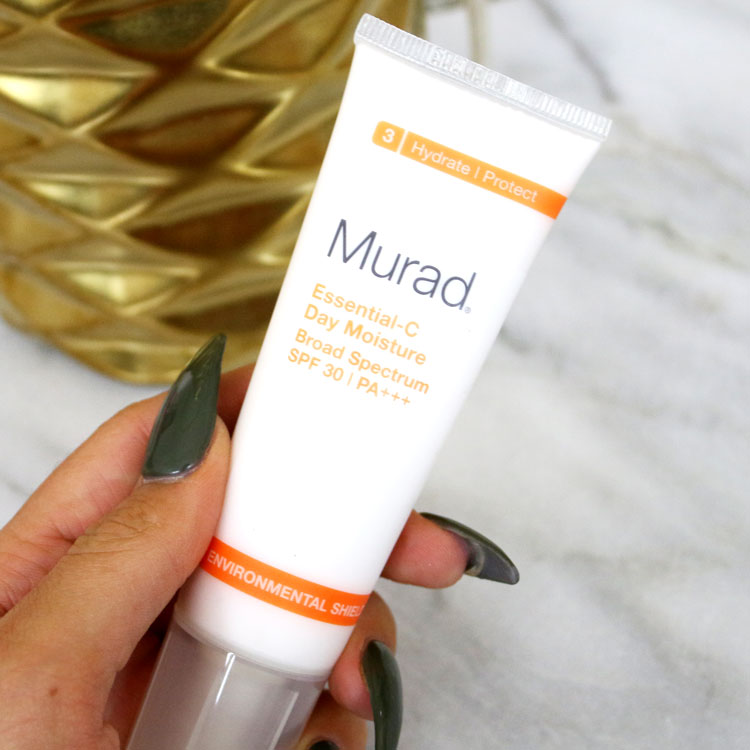 After the serum, I apply the Murad Essential-C Day Moisture cream to keep my skin hydrated. It has tons of antioxidants in it that help protect and preserve the elasticity of the skin. The Essential-C Day Moisture cream also has Broad Spectrum SPF 30 in it to help protect the skin against UV damage. I love when my daily moisturizer has a sunscreen built in – it makes my skincare routine just a little bit easier! The best part? Even though there's a good amount of SPF, the moisturizer applies sheer and won't leave behind any white residue. I've also noticed it doesn't have flashback! YAY! Although the moisturizer isn't thick by any means, it does tend to get a little oily on me. I use it sparingly in my T-zone because my skin gets super oily in that area throughout the day. That being said, a little goes a long way and a pea-sized amount is enough to apply to my entire T-zone.
I'm super impressed with these two products I've been trying from the Murad Environmental Shield Line. They both have lightweight, sheer formulas that are easy to apply and I can rest easy knowing my skin is well-protected. Definitely need to get my hands on some more products from this line!