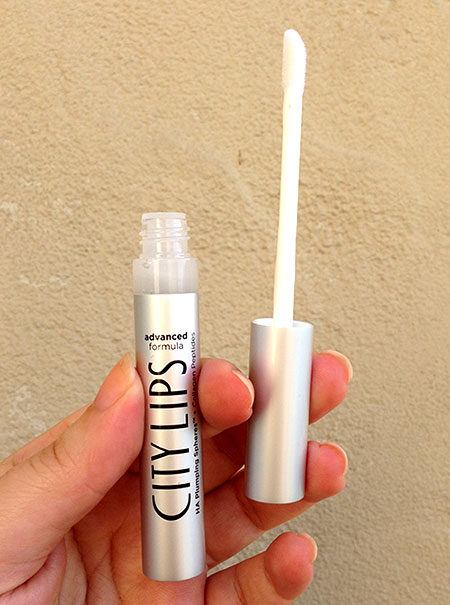 City Cosmetics "City Lips" Lip Plumper. What is it and what does it do?
Here are the claims:
Instantly delivers dramatic plumping effects with hyaluronic acid plumping spheres
Stimulates new collagen development with twice the (plant-based) collagen peptides for long-term plumping
Provides instant fullness, definition, & hydration with long-lasting plumping benefits
Diminishes and fades the appearance of fine lines and wrinkles
So, I tried it, and it does tingle – not as much as the Too Faced lip plumpers I reviewed in the past. If you have sensitive skin, you might want to be careful. If you've used other lip plumpers before and had no issues with the "tingle", you'll love it.
Here are my before and after pics (I realize the after pic is a little closer up, so please take that into account – it's hard to gauge when you're taking pics of yourself!):