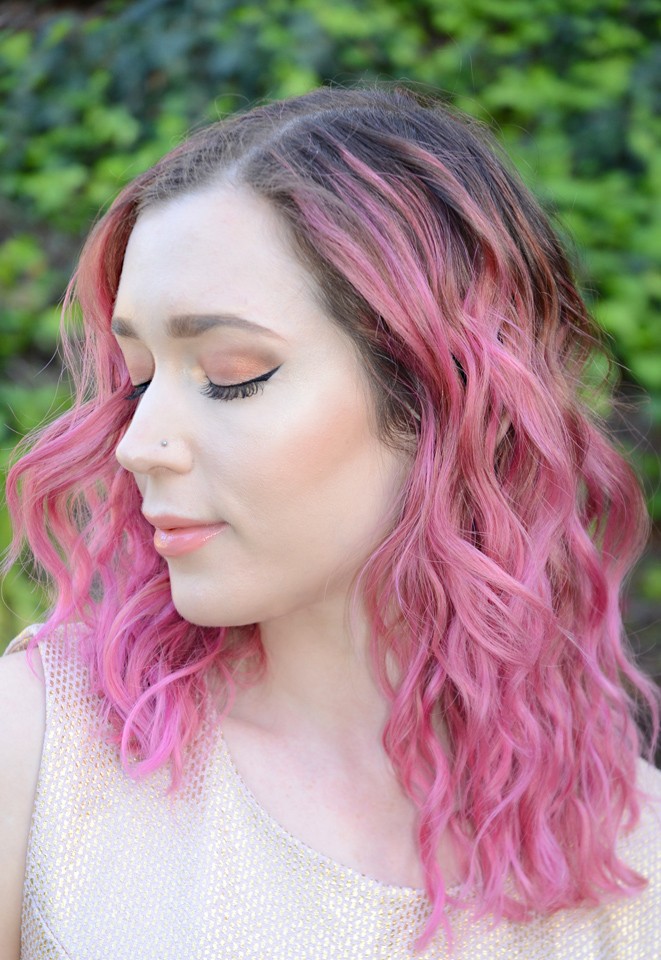 In case you haven't heard, there is major buzz surrounding the Too Faced Sweet Peach collection. I was SO excited to have the opportunity to review the Papa Don't Peach blush before its launch and see if it lived up to the hype!
The blush comes in an absolutely adorable tin package. It contains 9 grams of product which is a generous amount. This tin is probably the cutest and highest-quality blush packaging that I've ever owned! It has a nice mirror inside and a magnetized closure. When you open it up, you'll immediately notice the delicious peach scent. As you apply it to your face, the aroma wafts around you in the most luxurious way. After I swatched it on my arm for this review, I kept sniffing the swatch all day. It is so yummy!
The formula itself is highly-pigmented and easily blendable. Typically peach shades are warm and orangey, but this one is more neutral and slightly bronzey. It has the perfect amount of subtle shimmer. It is so flattering on my pale, cool complexion and is quickly becoming one of my favorite blushes.
For the rest of this look, I used the AMAZING Sweet Peach eyeshadow palette (which Jen is giving away on Instagram right now – go enter!), Peach-sicle lipgloss, and Better Than Sex mascara.
Will you be purchasing anything from the Too Faced Sweet Peach collection? It launches on TooFaced.com on December 14!