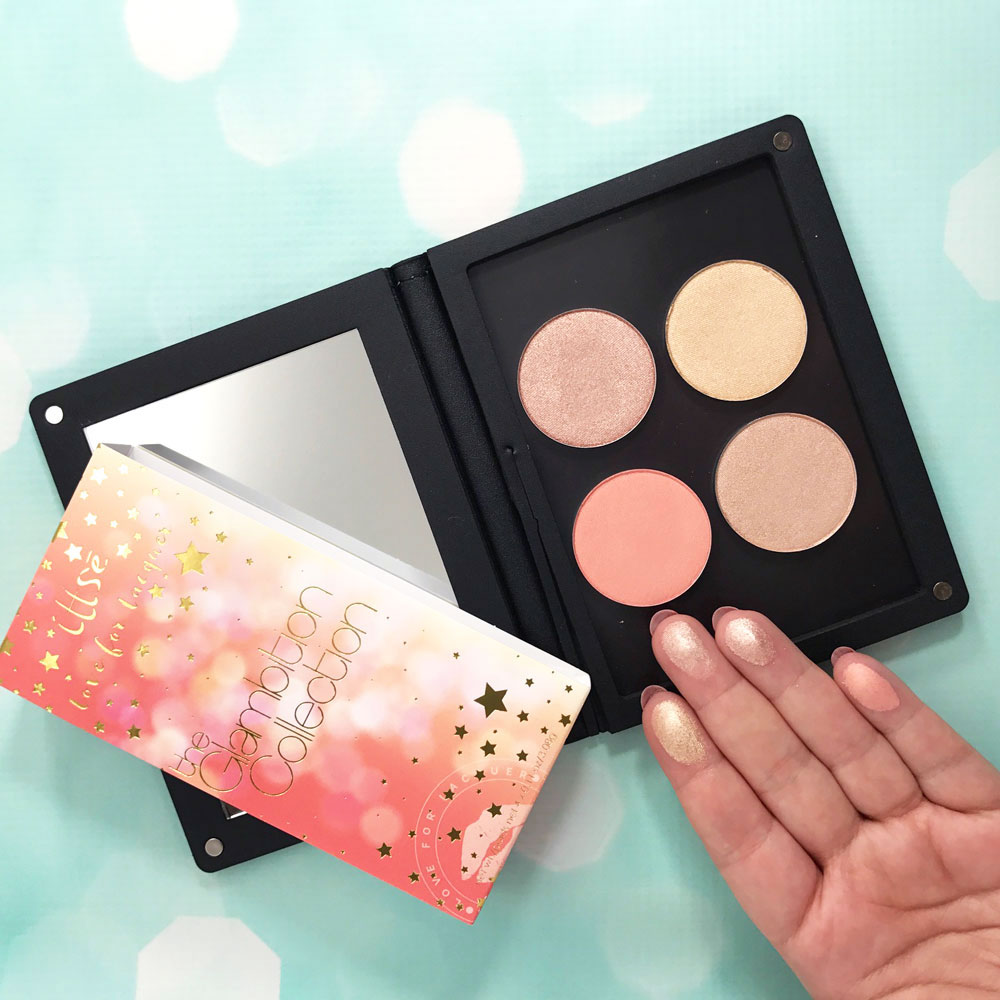 Ittse Glambition Collection Highlighter Collab with Love for Lacquer
I was so excited when I heard my blogger friend, Jess, of Love for Lacquer, was working on a collaboration with Ittse! The vegan, cruelty free Glambition Collection is made up of four highlighters/blushes that can also be used as shimmery eyeshadows. The colors are very buttery, and highly pigmented. A little goes a long way – you don't have to put much on to get that "highlighted to the gods" look!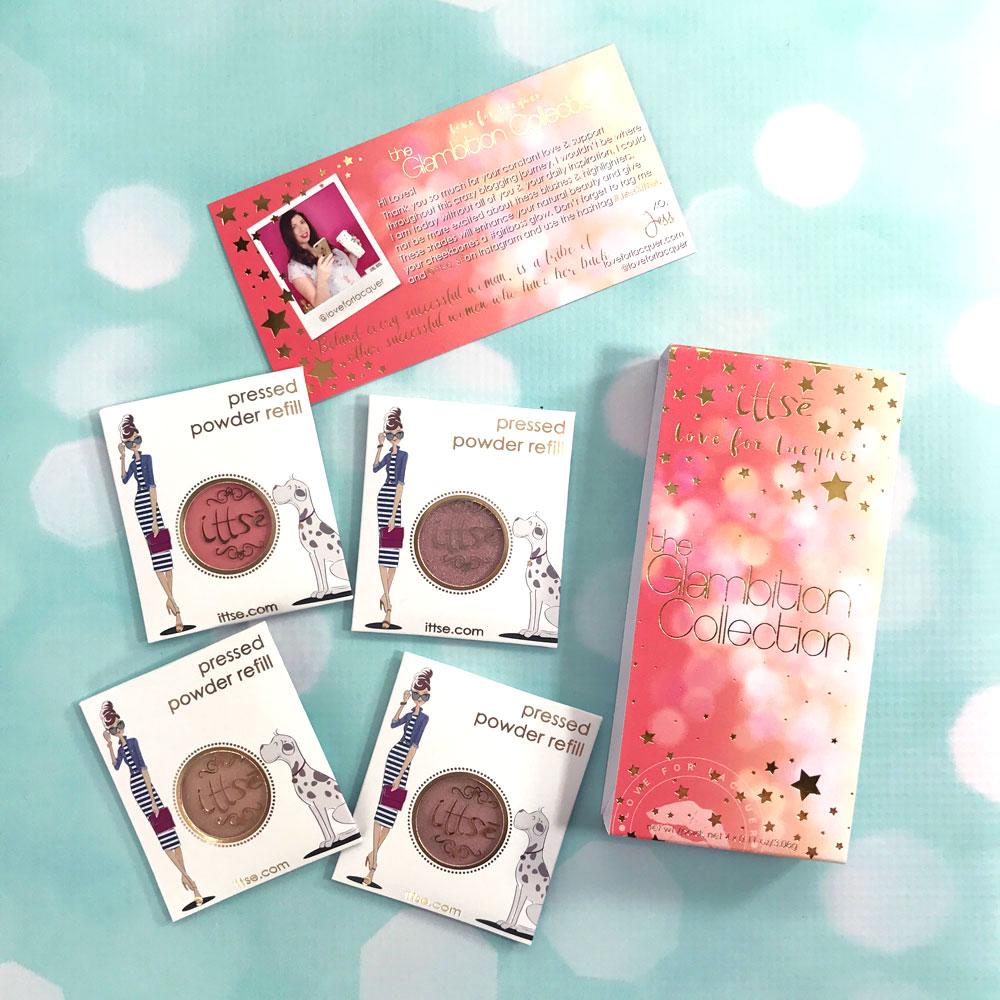 #GIRLBOSS – a peachy pink shimmery blush that is my JAM – love this one so much!
Hustle & Glow – a golden highlight
Goal Digger – a peachy golden highlight with a touch of pink
Run the World – a VERY shimmery champagne highlight
So why the Girl Boss theme? In Jess' own words: "I wanted to dedicate this quad to every hard working, dream chasing blogger, vlogger, mom, wife, entrepreneur & #GIRLBOSS out there. Over the past 6 years, I have met some amazing women on my blogging journey. These women have guided me, lifted my spirits and have always been there for me through the good and bad."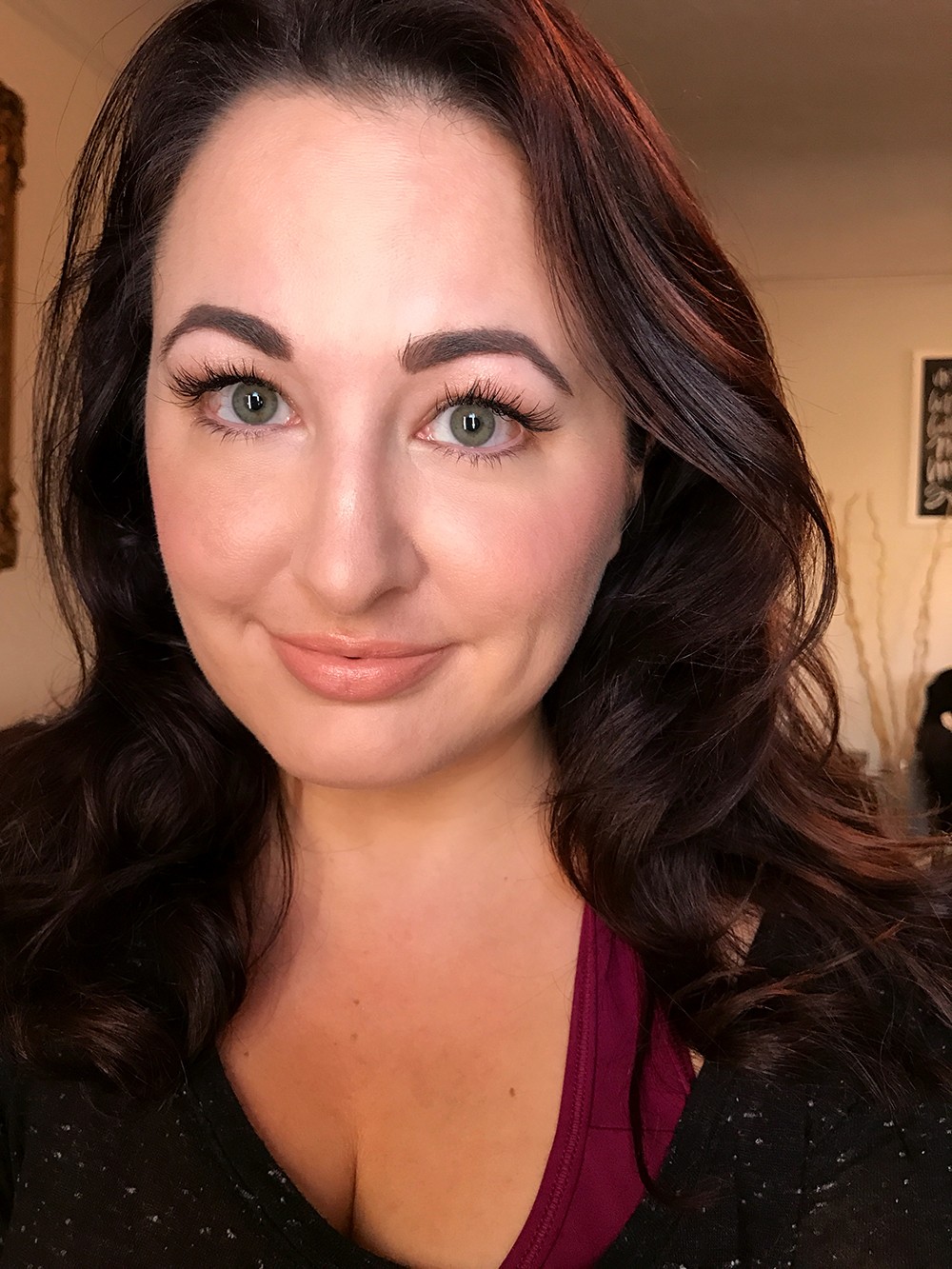 I used #GIRLBOSS and Goal Digger to get this glowy look. I have oily skin, so I have to go easy on the highlighter on my cheeks, but I love a bit at the very top of my cheekbones, down my nose (and on the tip), and on my cupid's bow. All I really need is my power brows (Chella Eyebrow Cream in Tantalizing Taupe), lash extensions, good foundation/concealer (Tarte Amazonian Clay foundation and Shape Tape), a nude lip (Honest Beauty Lip Crayon in Honey Kiss) and a nice glow. I don't need all that complicated cut crease and winged liner stuff (not that I'm good at it – so that works out for me hahaha!). This palette make it super easy to get that goddess glow!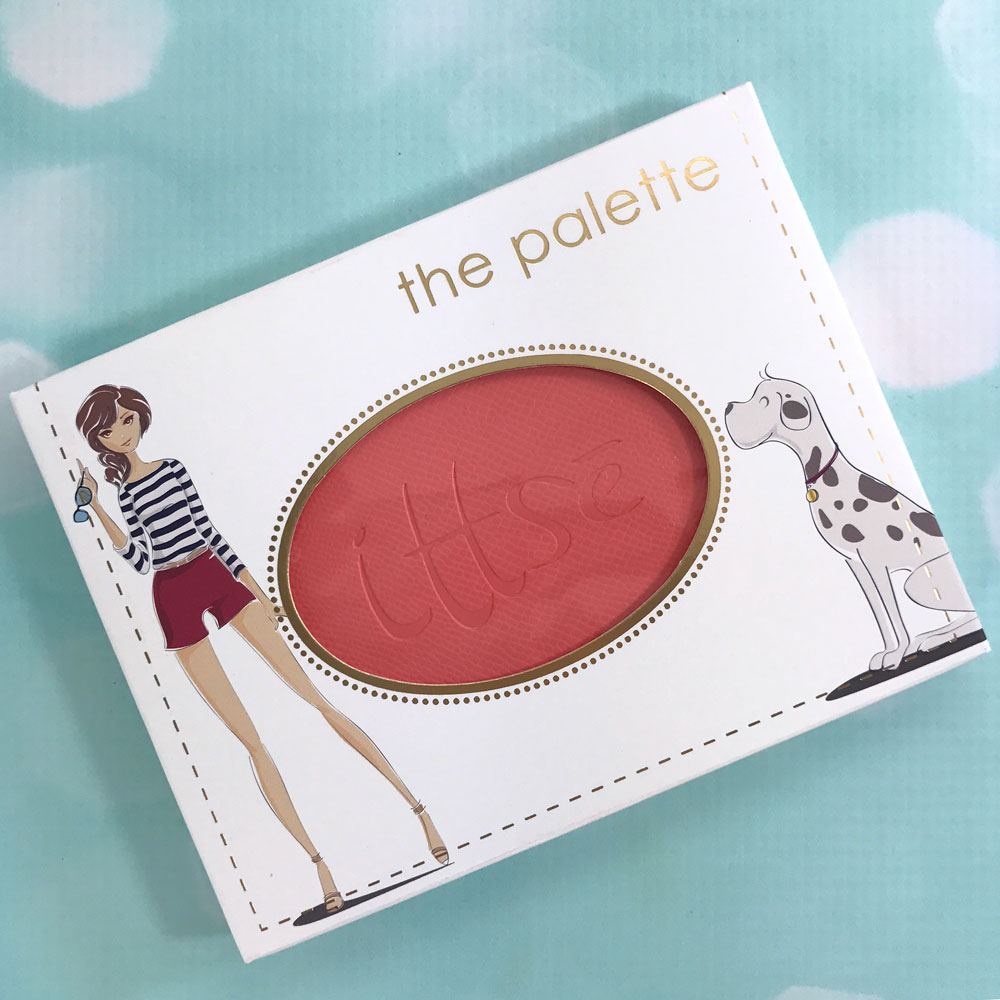 You can get the colors separately (four for $35) or buy with the vegan magnetic palette ($50). There's even space to grow, plus I LOVE the coral shade called Anemone! The Glambition Collection just launched on June 1st.
You can use code mybeautybunny20 to get 20% off (expires 6/15) at ittse.com.
Are you a highlighter fiend? Check out My Beauty Bunny's list of the best cruelty free highlighters!