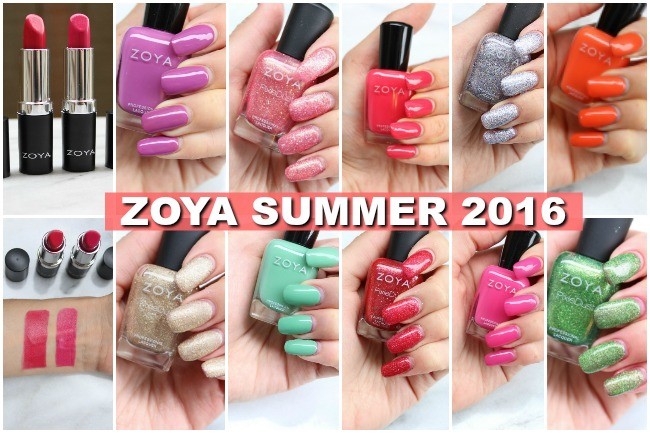 Thursdays with Cheeky Rox: New from Zoya!
There's nothing better than a fresh mani for Summer. I'm always flaunting fun, bright nail polish shades during the summertime! When I heard that cruelty free beauty brand, Zoya was releasing their Seashells & Sunsets Collection, I was super excited! Zoya collections never disappoint and when I saw the gorgeous collection of glitters and creams, I knew it was going to be right up my alley. They also released two new shades of their Hydrating Cream Lipstick to go along with the summer collection.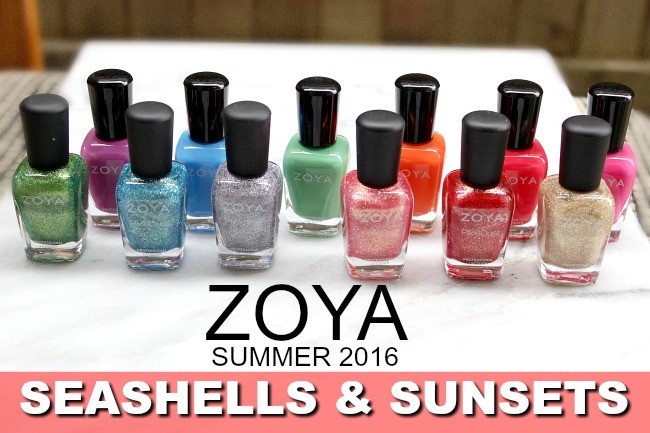 Just look at these beautiful shades! I think all of the colors in the collection are just GORGEOUS. There's definitely a nice range of colors and textures, which I definitely appreciate!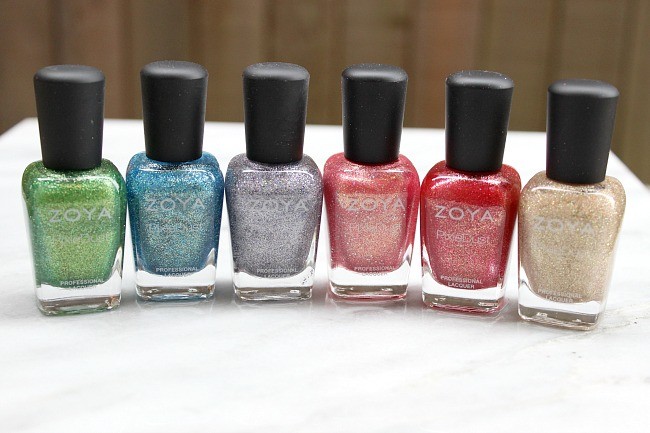 The Seashells Collection includes six nail polishes with Zoya's PixieDust formula. The PixieDust formula has an opaque, textured, glittery finish. It gives maximum sparkle to my nails and the texture adds a fun twist to any shade. After trying out the Seashells Collection, I'm totally in love with the PixieDust formula!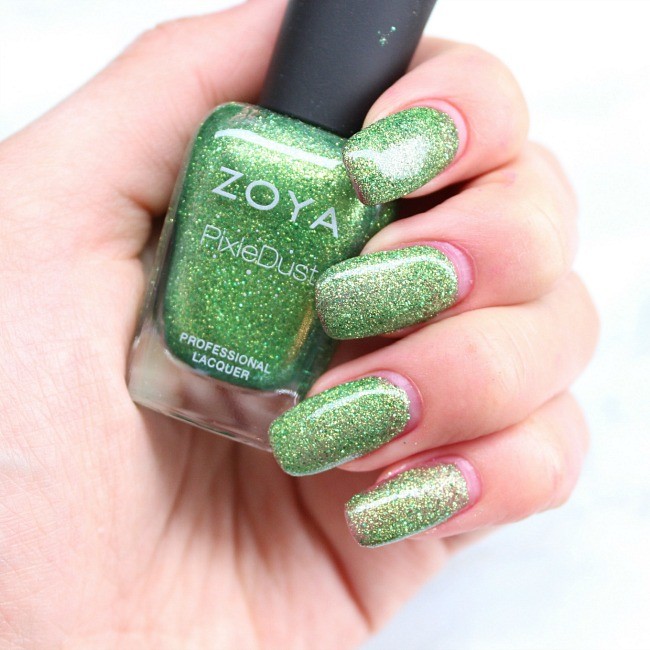 Zoya Cece is a bright green polish with golden shimmer running through it. The textured gold gives the shade a unique lemon-lime feel! Love!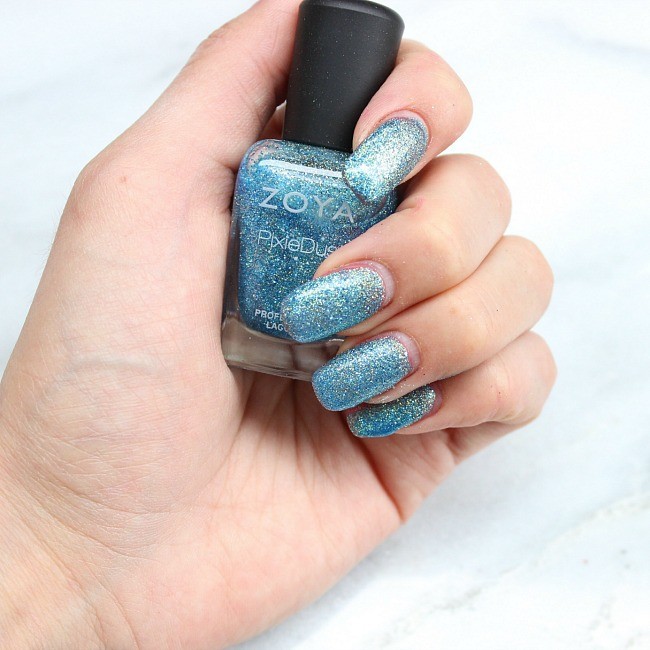 Zoya Bay is one of my favorites – it's a sky blue textured with silver and gold glitter. This shade reminds me of a perfect summer sky!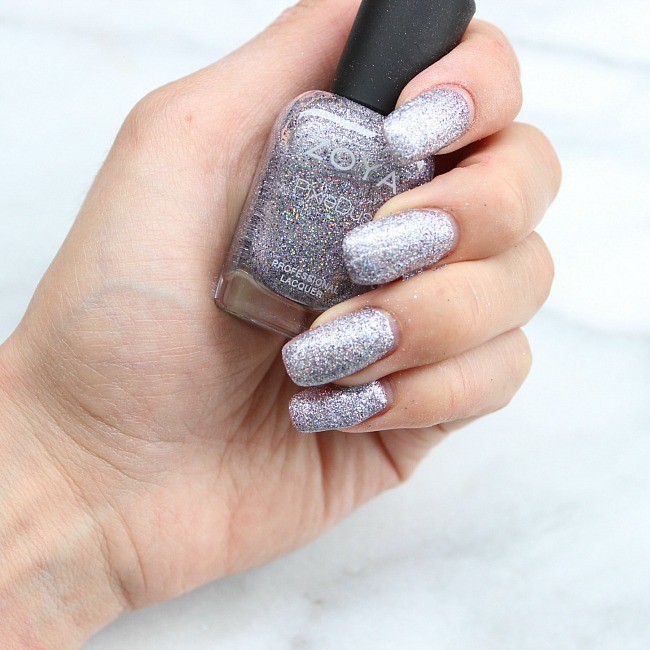 This silver nail polish is called Tilly. It has shades of grey and silver combined with a holographic glitter. So pretty!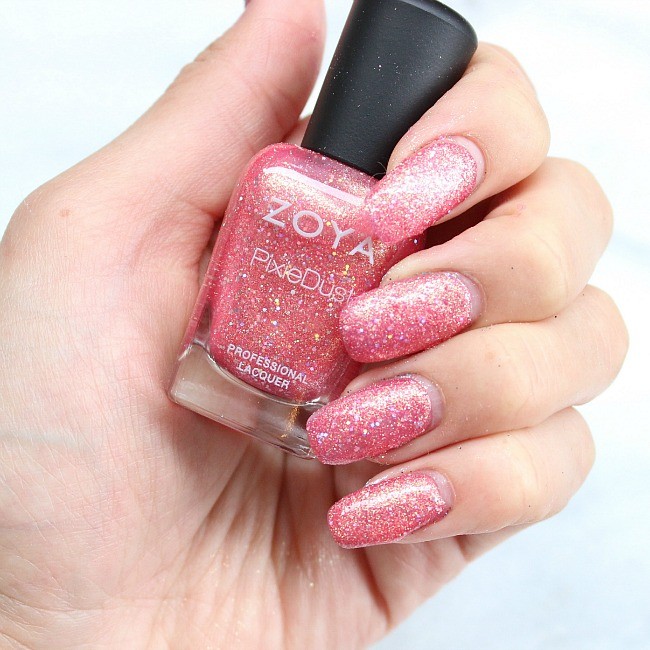 Next up, we've got Zoya Zooey, which is a beautiful coral-pink textured with gold shimmer. I'm obsessed with this shade – it's so perfect for summertime!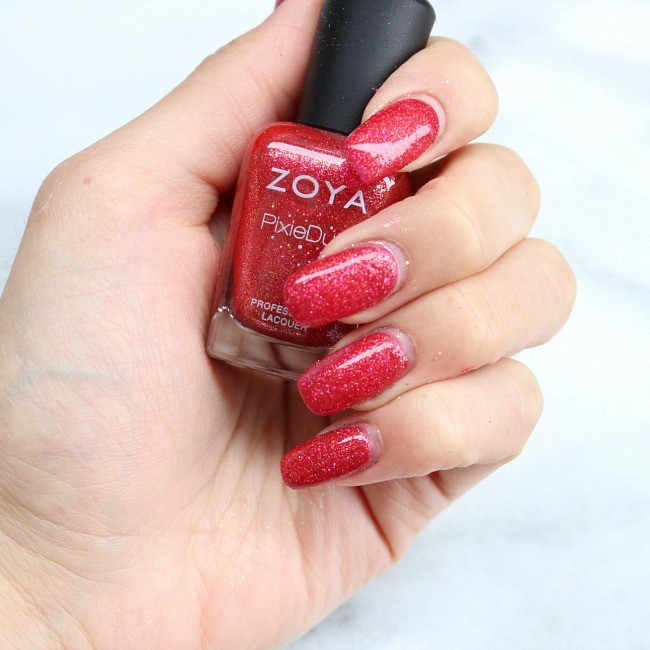 Another one of my favorites from the collection is Zoya Linds! This cherry red has red glitter running throughout it and the PixieDust texture is just stunning! I could totally see myself wearing this shade all summer!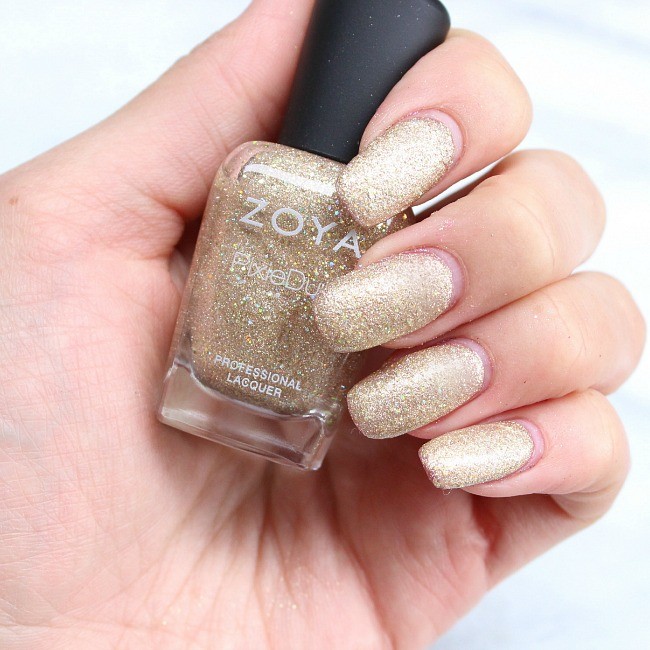 When I first saw Zoya Levi, I actually gasped out loud. I've never seen such a beautiful gold nail polish! Levi is a warm-toned golden shade that's so perfect for glamming up a bronzed summer look. This textured gold is (literally) breathtaking!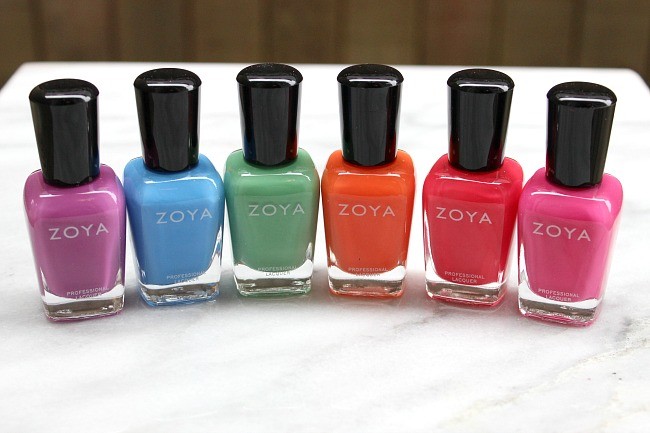 The Sunset Collection is composed of six "One Coat" Cream shades from Zoya. The "One Coat" Creams are fully opaque with just a single coat. These cream shades have such a beautiful glossy finish and I love the fun color range.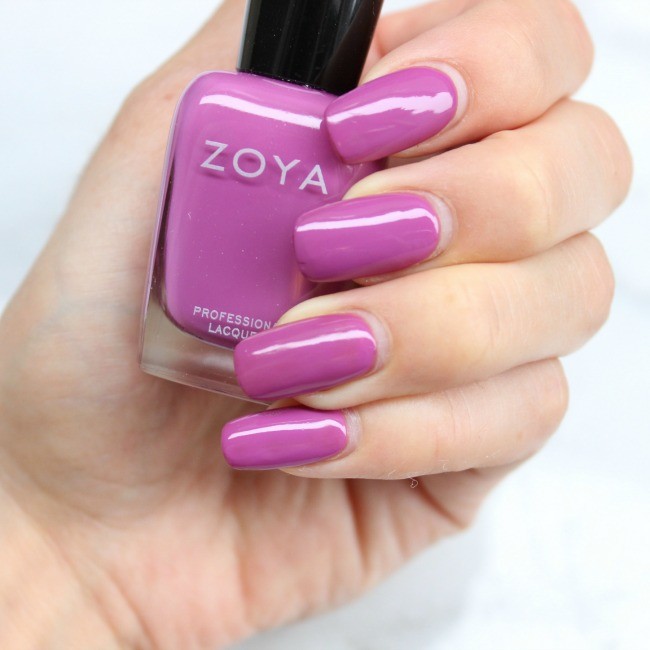 Liv is a bright, cool-toned purple. I love shades like this because they can liven up any look. I found the formula super nice – it really was fully opaque with just one coat!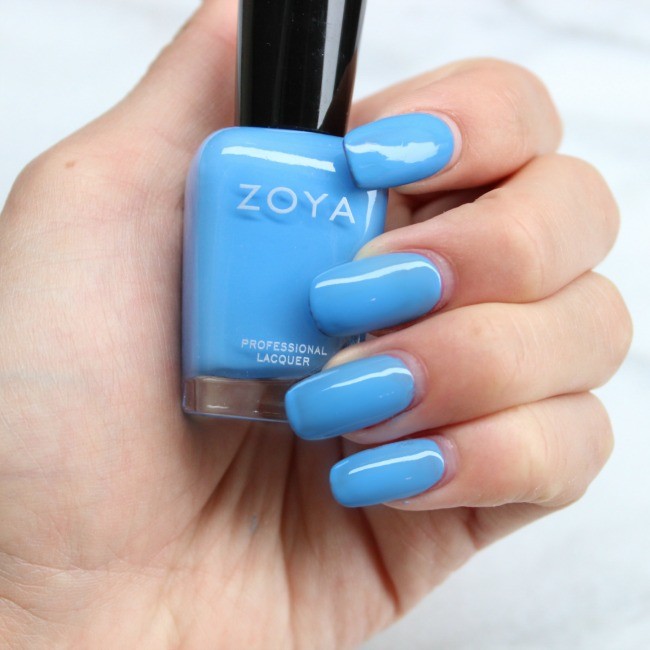 Zoya Dory is the PERFECT sky blue! Dory is creamy, pigmented and seriously makes me want to go to the beach!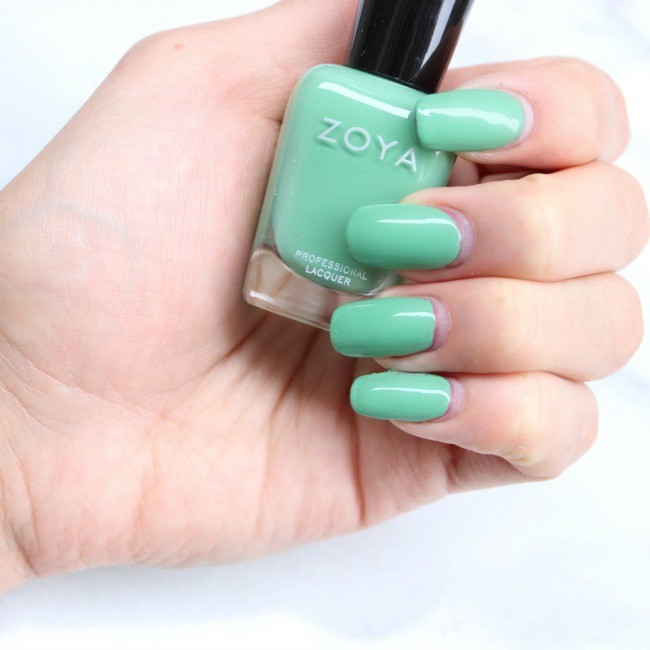 This next shade is called Ness. Zoya Ness is a bright, sea foam green with a creamy, opaque finish.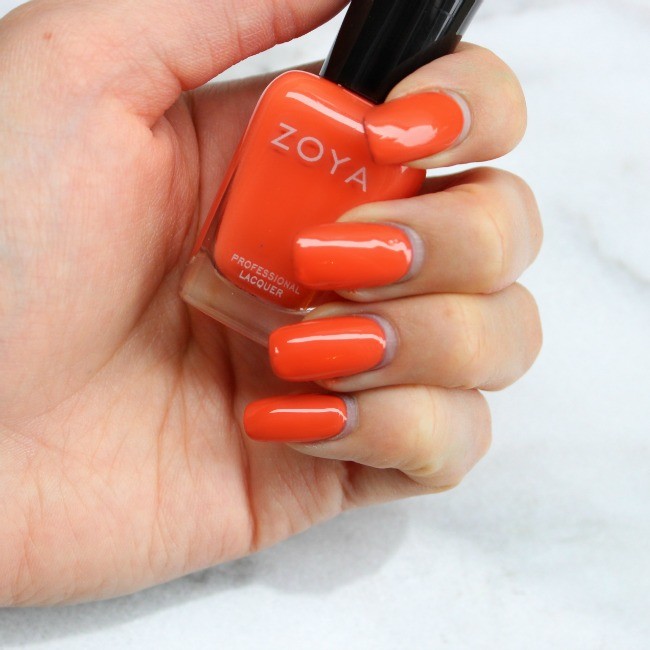 Zoya Cam is a super saturated tangerine orange. This fun shade is fully opaque and it has a gorgeous buttery finish!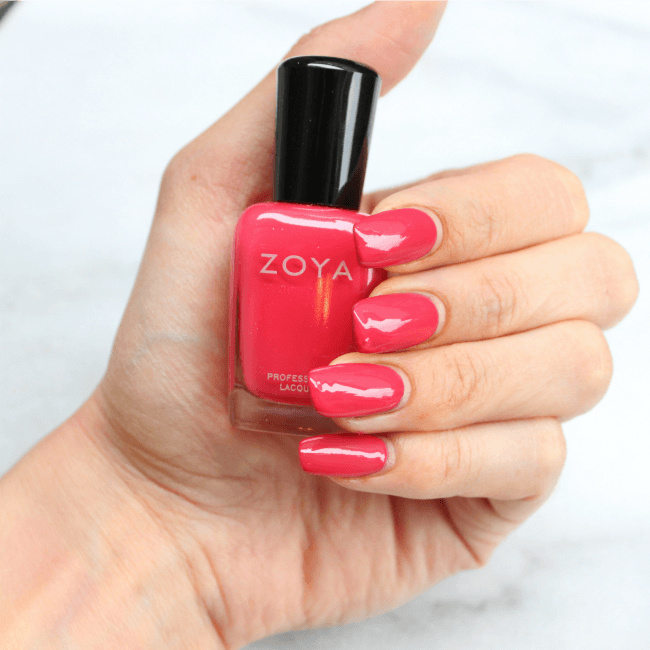 Another one of my favorites from this collection is Dixie. Zoya Dixie is a watermelon red with coral undertones. This would be a beautiful shade on any skin tone!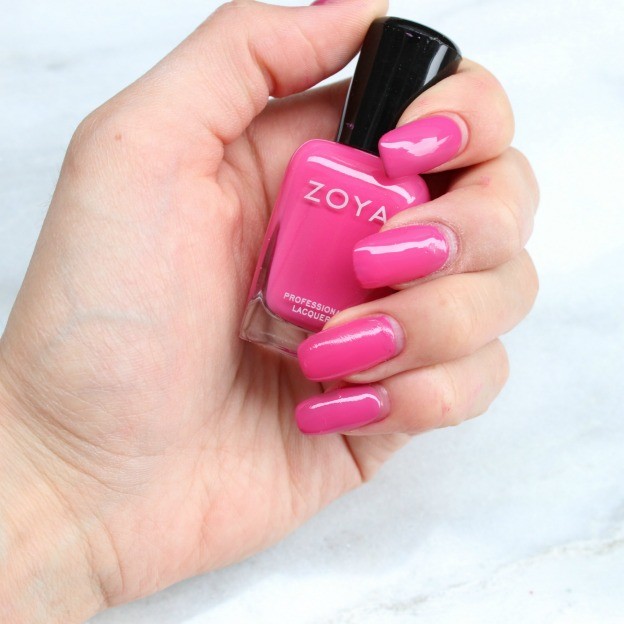 Zoya Brynn is a cool-toned, classic pink. The formula was creamy, easy to apply, fully opaque and left a beautiful shine!
Zoya also released two new Hydrating Cream Lipsticks with the Seashells & Sunsets collection. The Hydrating Cream Lipsticks have a dewy, sheer finish that's super hydrating! They're infused with moisturizing ingredients that leave my lips feeling super smooth and luscious.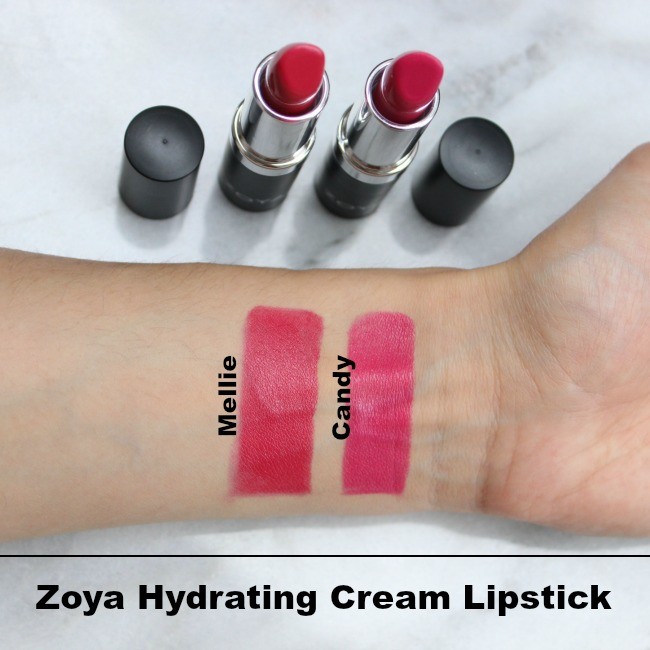 Zoya Mellie is a sheer cherry red. This buildable shade has a subtle hint of red and adds the perfect amount of dewiness to my lips. I love the satin finish for a fresh, summer makeup look!
Zoya Candy is a perfect watermelon pink. This is a gorgeous shade that gives a natural flush of color to my lips and leaves my lips feeling extra hydrated all day long.
As you can tell, I'm super excited for the entire Seashells & Sunsets collection from Zoya! Stunning summer nail and lip shades that have amazing formulas – what more could I ask for? 🙂