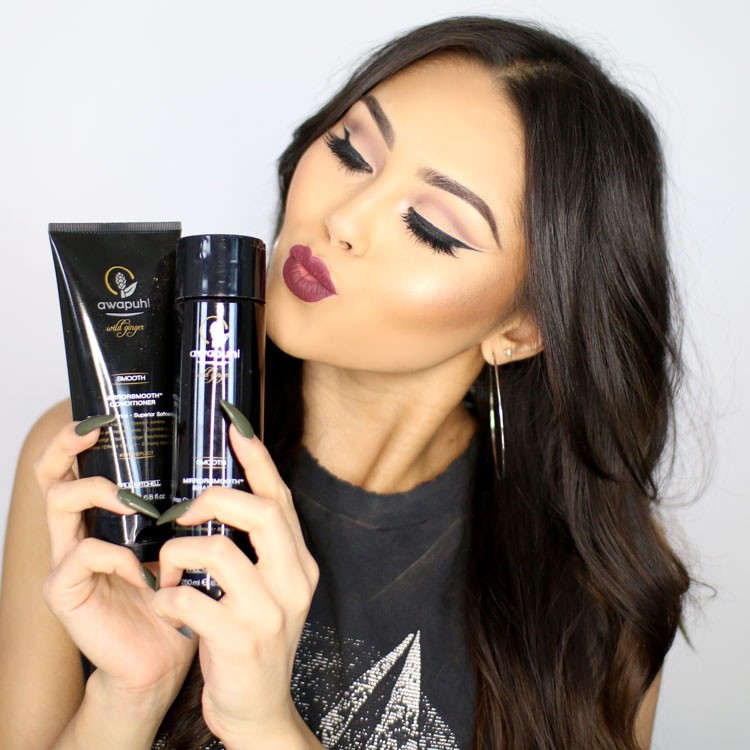 As a heat-styling-obsessed kind of girl, I always look for hair care that's going to help me manage these tresses! Lately I've been turning to the Paul Mitchell Awapuhi Wild Ginger MirrorSmooth line. This line is PERFECT if you're an avid hot-tool-user like me because it helps lock in moisture, control frizz and smooth out your hair like no other! The products are infused with an exclusive keratin blend that uses natural Abyssinian oil to smooth hair right from the cuticle.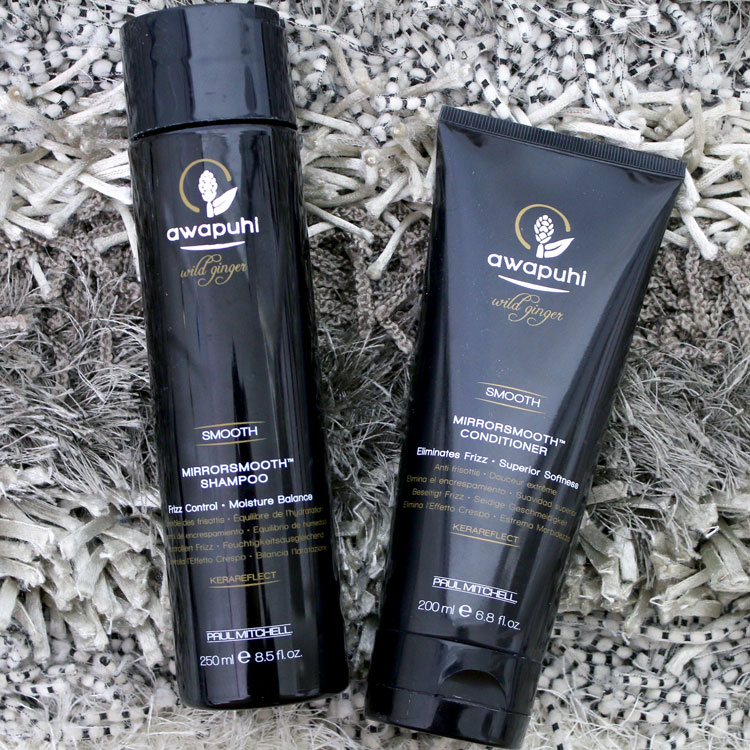 I've been using the Paul Mitchell Awapuhi Wild Ginger MirrorSmooth Shampoo and Conditioner for a few weeks and I've already had amazing results. Within a week, I began to notice my hair felt smoother and noticeably shinier. I've said this before, but my hair has been through the runner and back. I've bleached it, dyed it dark again and continued to use hot tools despite what my hair dresser tells me! LOL! There's no way I could give up heat styling so I'm so happy I found these products! Even with heat, I've noticed a huge decrease in frizz and fly-aways. Smooth, shiny and no-frizz? It's like a hair miracle!
I don't usually wash my hair everyday, but this duo definitely makes me want to! Not only does it give me noticeable results, it also smells amazing! I can't quite put my finger on the smell but for some reason, it faintly reminds me of my childhood. Possibly a fruity candy I ate as a kid? No idea what it is – but I love it!
All in all, I definitely recommend the Awapuhi Wild Ginger MirrorSmooth Shampoo and Conditioner to anyone who wants to show their hair a little extra love. It will leave your hair looking and feeling absolutely beautiful! You'll thank me later 😉