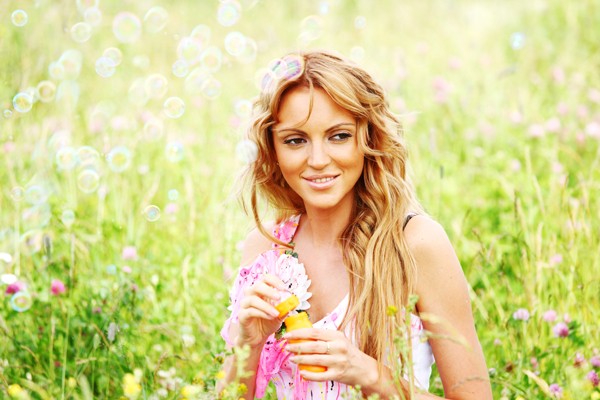 Impulse buy at The Body Shop!  I wandered over to The Body Shop after eating lunch with a friend today and picked up two shimmery Spring eye colour shades: a dark pink – 37 (Pink Champagne) and a light green – 44 (Spring Meadow).
They are both very light colors, very shimmery and perhaps not the best choices for my coloring, but I was pleased with the heavy pigments.  To get the best coverage, you need to skip the brush and use your fingertip to apply.  The eyeshadows contain community trade marula oil (and lanolin oil) which helps to moisturize the delicate eyelid area.  The helpful sales associate told me some shades also contain honey.  I'm a sucker for any makeup product that helps improve my skin!
I have to say – the photo does not do the shimmer justice!  I may go back though and see if they'll let me exchange the colors – I think I'm on to something good here, but I need to pick shades that look better with my dark hair and pale complexion.
I also found out The Body Shop sells synthetic brushes (no animal hair) and they supposedly are resistant to bacteria and the bristles don't fall out all over your face (like some expensive ones I've tried).  Oh, and I also received a free body wash with my purchase – I chose the olive oil version.  I'll review that for you after I try it out.