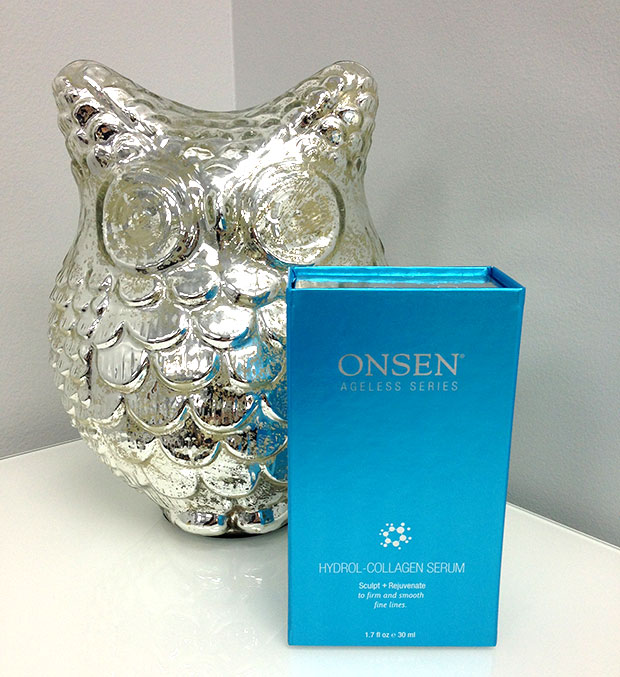 Question of the Week: What are some products that you discovered this summer that you'll continue to use throughout the year (and beyond)?
I've recently started using Onsen skin care products (specifically the toner and the AM/PM powder). So far I really like them – they are keeping my skin looking fresh and acne at bay. I also love Chrome Girl nail polish which goes on easy and lasts a long time. It's also 5-free (no bad stuff)!
Note: not all Lipstick League posts are cruelty free.
Prime Beauty – is part of an EPIC blogger giveaway. Enter to win an amazing 30-pan MAC Eye Shadow Palette filled with each blogger's favorite shade!
Phyrra – shows you how to achieve a sexy smokey eye with the new NARS NARSissist Smokey Eye Set!
we heart this – Cocoa brown, toasted marshmallow, bright aqua, peacock teal; the Essie Haute in the Heat collection is all over the map and all kinds of gorgeous.
Beauty Junkies Unite – Amber just checked out one of the L.A. Girl Glazed Lip Paints, they're supposed to be good dupes for Too Faced's Melted Liquid Lipsticks. Tell us what you think after this review and swatches!
EauMG – Let's take an olfactory journey to paradise! Here's EauMG's list of perfumes inspired by Hawaii. Fruits, flowers and sand…
Gouldylox Reviews – Save 15% on the eyeshadows you've been drooling over. (They are so amazing…I want them all.)
My Beauty Bunny – has found a magic balm that is great for every skin condition: EVER BALM!
Pink Sith – Introduces you to Haughty Cosmetics, a cruelty free brand that gives back to help stop domestic abuse. Plus, there is a GIVEAWAY for US readers!
(Wondering what the Lipstick League is? Find out here.)