A full review and swatches of the Urban Decay Full Spectrum palette.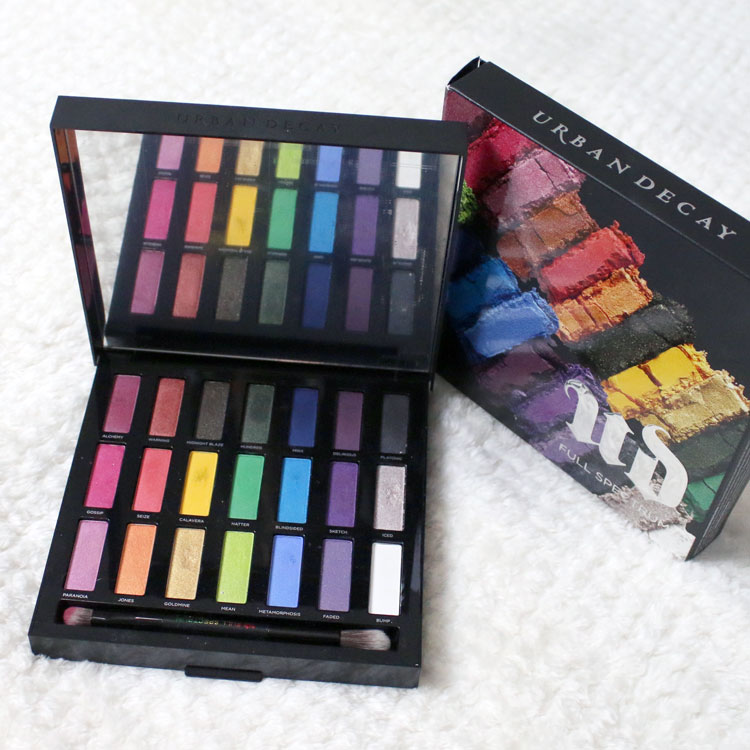 Thursdays with Cheeky Rox: Urban Decay Full Spectrum Review and Tutorial
Cruelty free beauty brand, Urban Decay, has been knocking it out of the park with makeup launches this year. They've already released a brand new line of foundation and a re-vamped lipstick collection… both of which, I love! Now, they've released a super exciting new eyeshadow palette – the Full Spectrum palette. The moment I saw this Urban Decay Full Spectrum palette, my jaw dropped wide open. I've never seen an eyeshadow palette with such a wide range of bright shades. I'm convinced that makeup lovers and professional makeup artists alike will be obsessed with this palette!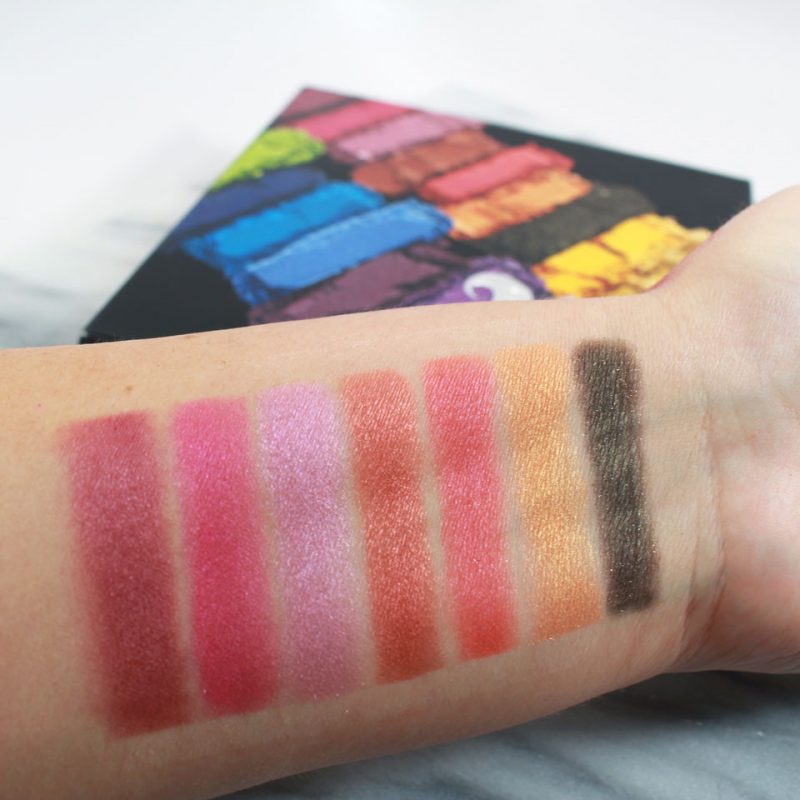 The palette literally contains every color of the rainbow, which is AMAZING to say the least. These are the warm, pink undertones that live on the left side of the palette. So stunning and perfect for accent shades.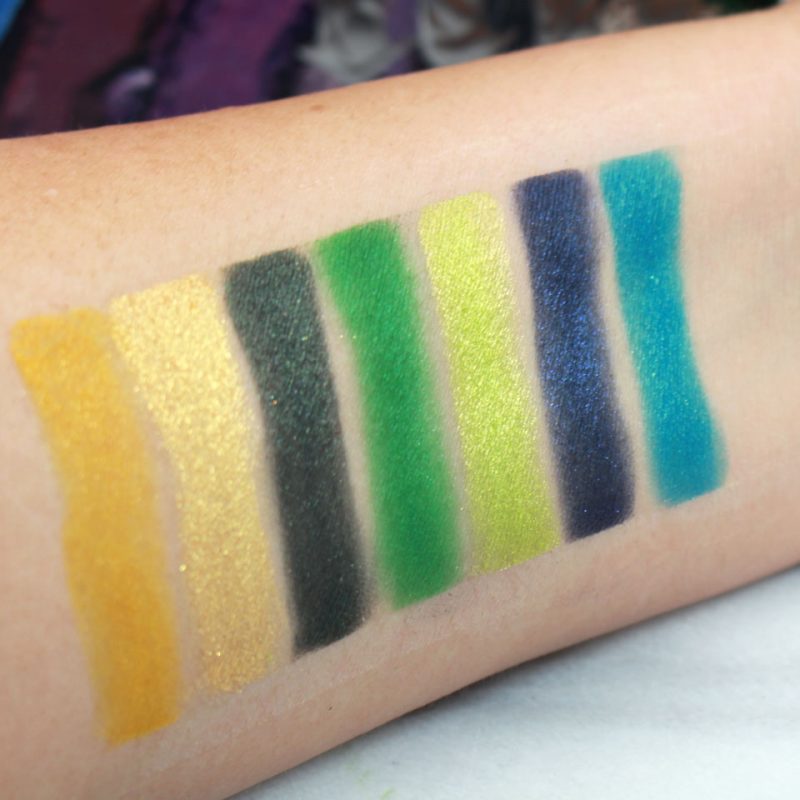 I die over all of the yellows, greens and blues in the palette. Have you ever seen such a gorgeous assortment of colors in one palette?! I haven't!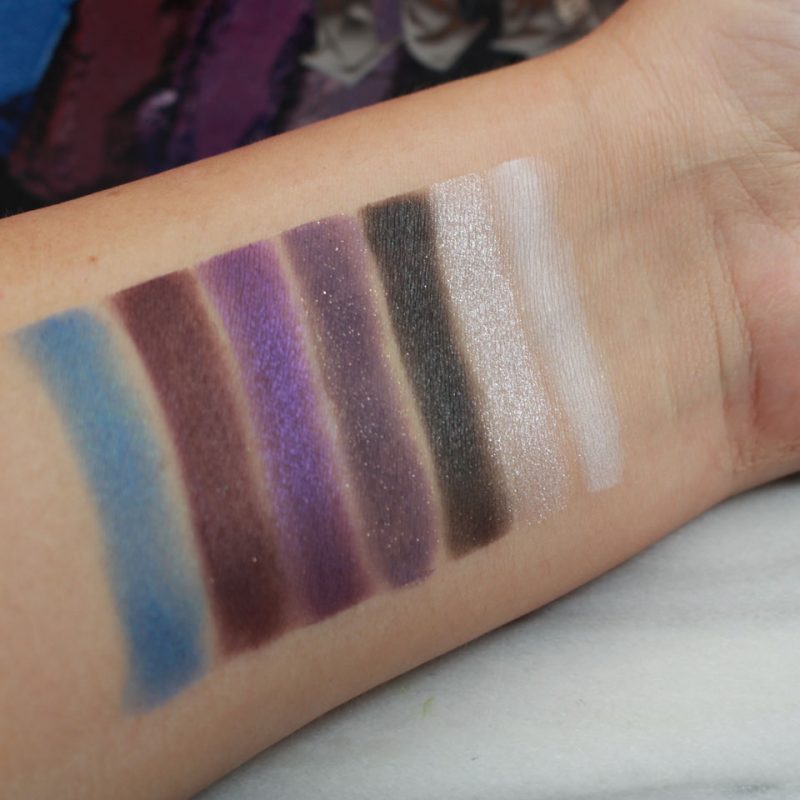 The right side of the palette holds some deeper, smoky shades including purples, blacks and silvers. Although they aren't as bright and fun as their sister shadows, these shades are equally as beautiful!
As you can see, the shadows are highly pigmented and come in a variety of finishes. In the palette, you get some shimmers, some mattes and some metallics. I still just can't get over the color selection! It is unlike any other eyeshadow palette I've tried (and I own about fifty!). This palette is so great for makeup artists or makeup collectors because you literally have every bright color you would ever need at the palm of your hands and I have to say, the shades in the palette really help to expand my creativity and get me thinking outside of the box when it comes to makeup.
For more on the Urban Decay Full Spectrum Palette, check out the review and tutorial I did for My Beauty Bunny's YouTube Channel!