I never had the thickest or longest lashes in the world, and my eyes are very deep set (so hard to see 'em), so I've been getting lash extensions lately. But, once you get addicted to lash extensions, you feel naked if they fall out between appointments (usually you need to replace them every 3 weeks)!
Luckily Urban Decay came to my rescue – their Subversion eyelash primer and Perversion mascara are my heroes!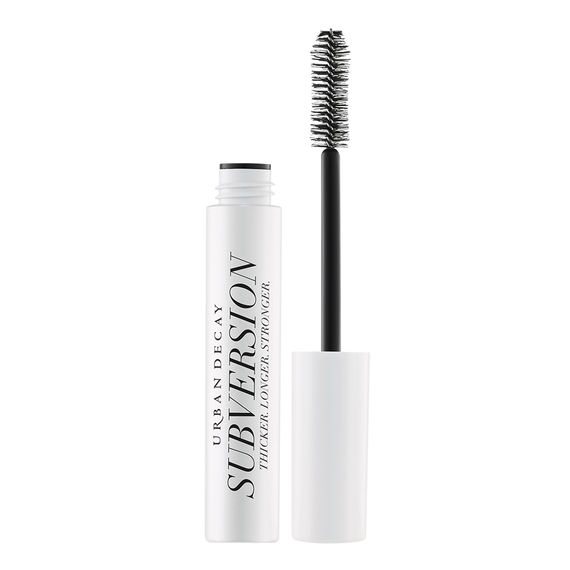 I didn't think the eyelash primer would do much, but I was wrong! It actually coats the lashes and adds length and volume, while conditioning them at the same time. It coats your lashes with a white color, and you can actually see that it adds length. Let it dry and add Perversion mascara (one coat or more) for longer, thicker, darker lashes.
Note: these products are NOT tested on animals and ARE paraben-free. The primer is vegetarian, but not vegan (beeswax). The mascara is not vegetarian (marine collagen).