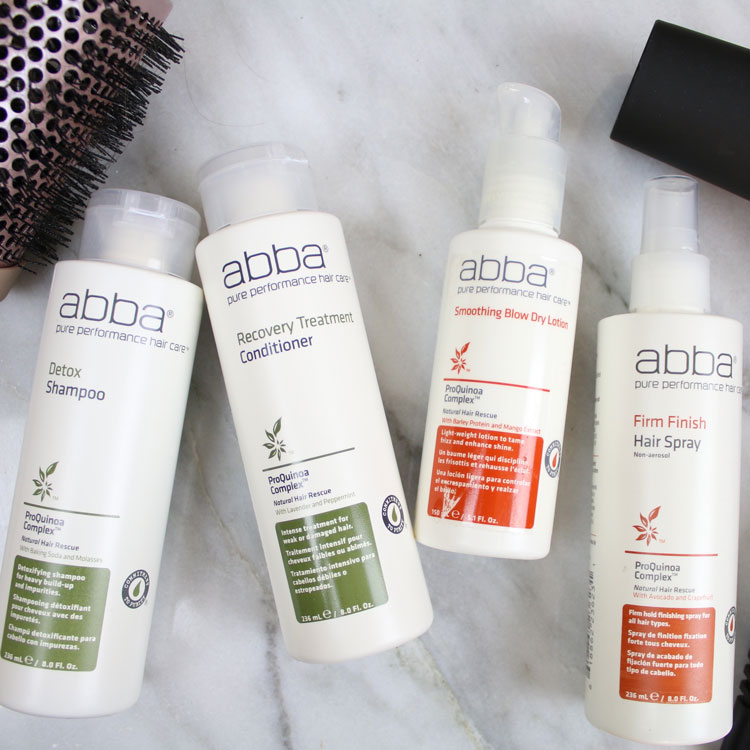 Thursdays with Cheeky Rox: ABBA Pure Performance Hair Care Review
I've been in the process of growing my hair out for the past year or so. If you're like me, you know the struggle – as soon as I cut my hair shoulder-length, all I wanted was long hair again! So began the journey to grow my hair. During the process, I've put my hair through a lot of trouble – I bleached it, dyed it back dark and I'm even thinking of going light again – you can imagine how damaged my hair has become. I've noticed that the longer it's getting, my hair is just getting more dry and more damaged! I was really interested in trying ABBA Pure Performance Hair Care. ABBA's products are cruelty-free, vegan, gluten-free, paraben-free and professional-quality.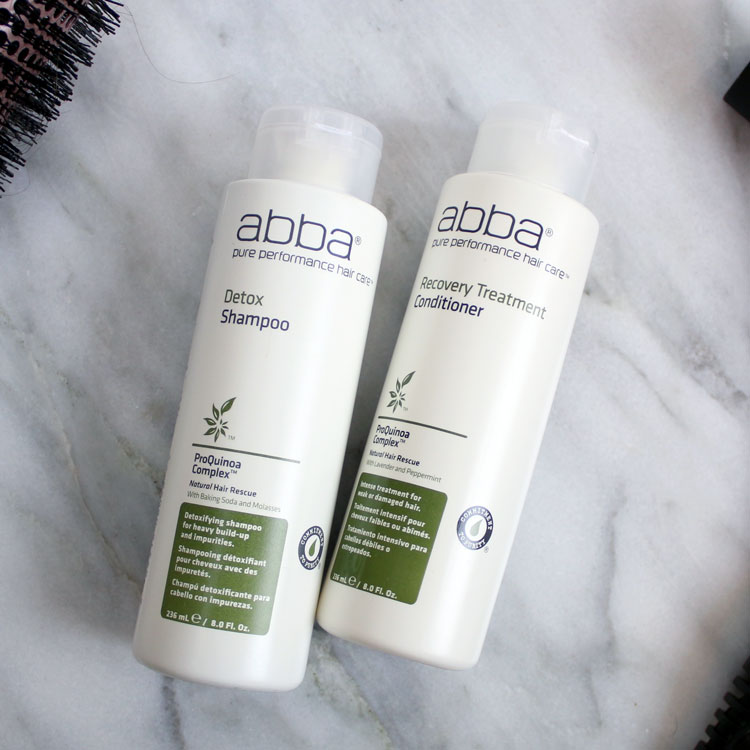 I've been using the Detox Shampoo and Recovery Treatment Conditioner. This shampoo/conditioner combo removes heavy build-up and repairs my hair while I wash it. The Detox Shampoo is formulated with Molasses, Baking Soda and ABBA's ProQuinoa Complex. The ProQuinoa Complex combines natural proteins from quinoa, barley and soy to lock in moisture and strengthen damaged hair. The shampoo doesn't foam up, it just creates a luxurious lather. I love massaging it into my scalp and knowing how beneficial the product is for my damaged hair!
The Recovery Treatment Conditioner pairs really nicely with the Detox Shampoo. The conditioner also contains essential botanicals, including the ProQuinoa Complex, that help to replenish lost moisture and repair my hair. I usually apply the conditioner to the ends of my hair then work the product upwards and let it sit for about a minute or two before rinsing out. I love how soft my hair feels after using this conditioner.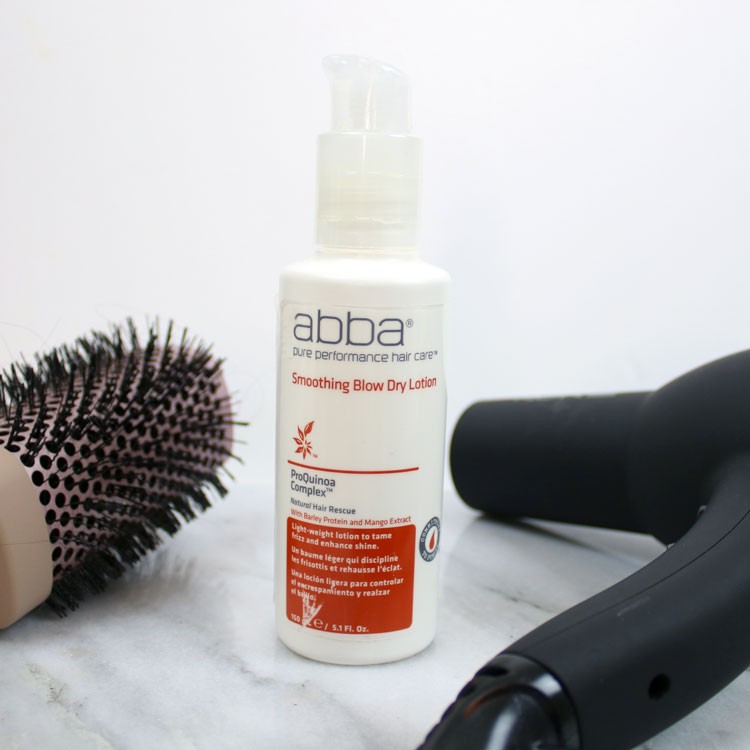 Most days I'll let my hair air-dry, but when I'm in a hurry I'll blow dry and opt for the ABBA Smoothing Blow Dry Lotion. I've been trying to use less heat on my hair, but I feel better about blow drying it when I use this product. The Smoothing Blow Dry Lotion contains mango extract, barley proteins and the ABBA ProQuinoa Complex to help soothe and strengthen. I usually work the product into my hands then disperse evenly through my hair starting from the ends and working my way to the roots. It leaves my hair super shiny and has a lightweight, non-oily texture.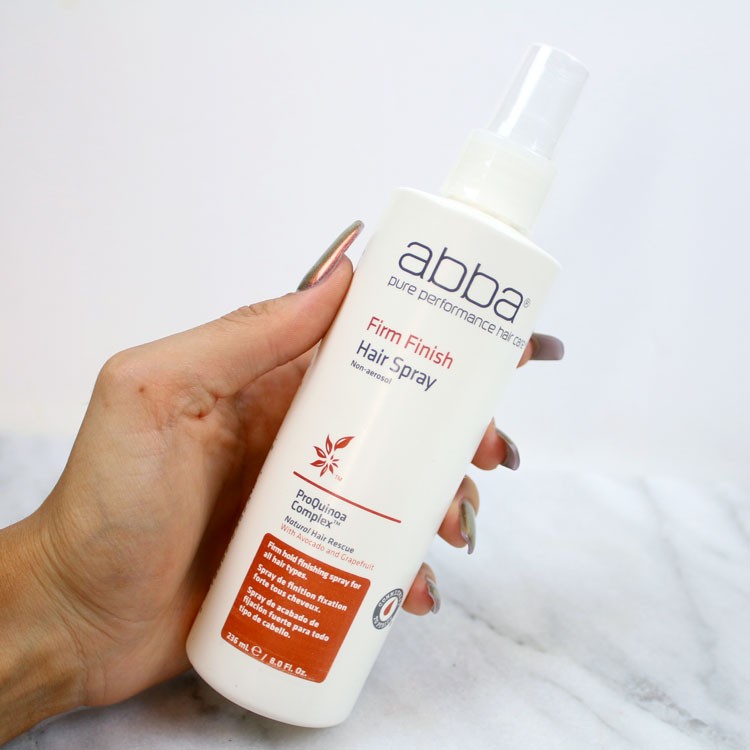 If I really want to go the extra mile, I'll style my hair and spritz it with the Firm Finish Hair Spray. This product comes in a spray bottle rather than an aerosol and it gives nice hold without making my hair feel crunchy or stiff. It's enriched with avocado, grapefruit and (yep, you guessed it) the ABBA ProQuina Complex. I like that all of the products, including the hair spray, have key botanicals that strengthen and repair my hair. That's exactly what I need!
I'm really impressed with the products I've tried from ABBA Pure Performance Hair Care. All-natural, high quality and repairing – what more could I ask for? I've seen a big difference in the texture and look of my hair since using these products. With these hair care products, I'm ready to say "goodbye" to damaged, dry hair!