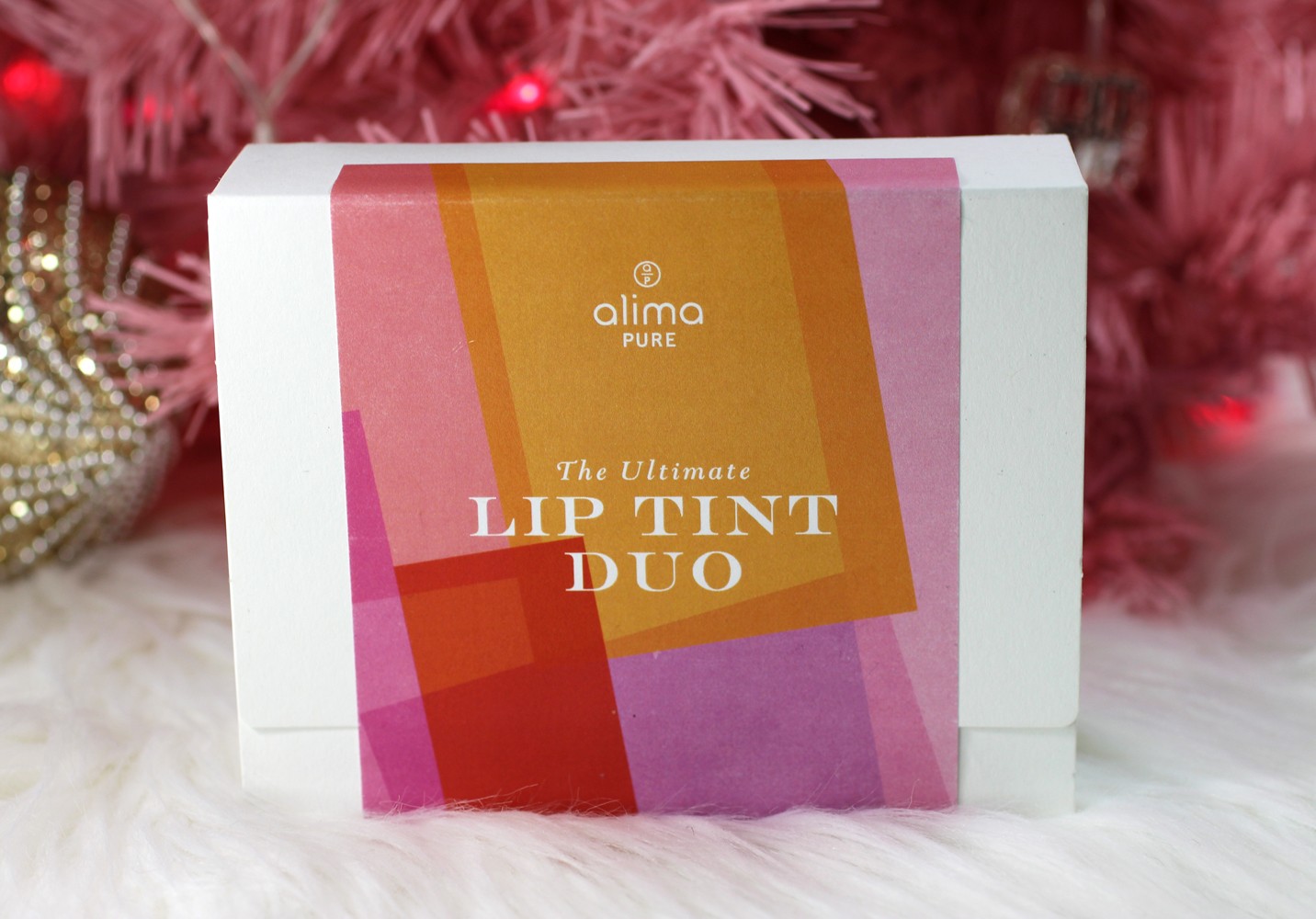 Alima Pure – The Ultimate Lip Tint Duo Gift Set
I have found another awesome cruelty free holiday gift idea! If Alima Pure isn't already on your radar, they should be. They have some really amazing cruelty free cosmetics that are made with natural ingredients – no chemical preservatives or other bad stuff. I've tried a few of their lip and eye products and so far I've been impressed with all of them. They sent me their Ultimate Lip Tint Duo gift set to try out, and I think it's a winner!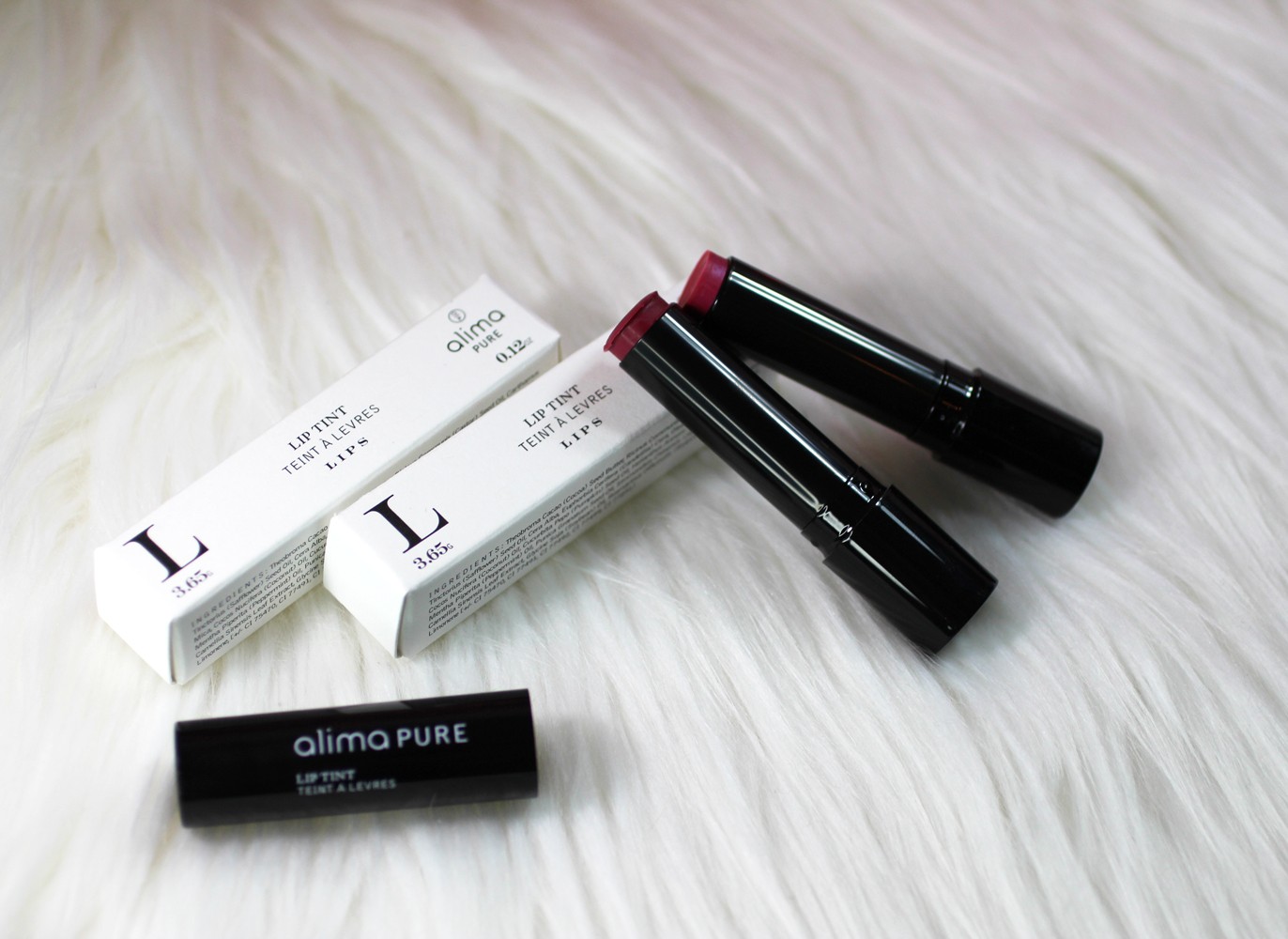 The Lip Tints are much, much more than just lip balm. True, they are super hydrating and they have a slight peppermint tingle (which I love), but they are also very pigmented, and they come in a huge shade range. There are currently eleven shades. If you want to pick up the gift set, the options are: Dahlia + Peony (shown here), Calla + Poppy, Currant + Petal and Blackberry + Honey.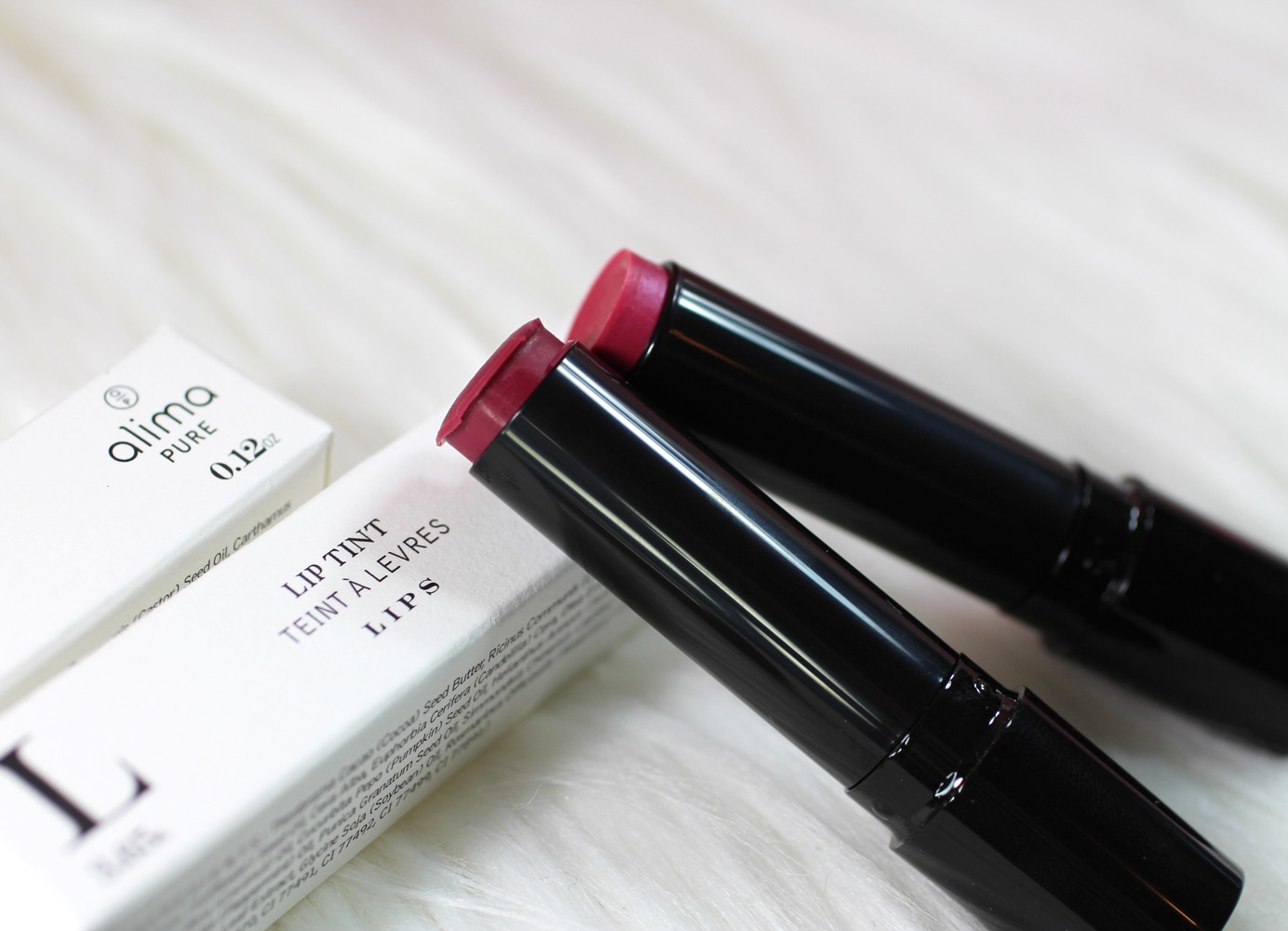 Your lips will fell so good from the hydrating ingredients, and if your lips are chapped from the winter cold, these will be a much better choice than those drying longwear liquid lipsticks. The lip tint formula includes pomegranate oil, cocoa butter, castor oil, jojoba oil, pumpkin seed oil, olive oil, coconut oil, sunflower seed oil, green tea extract and rosemary extract.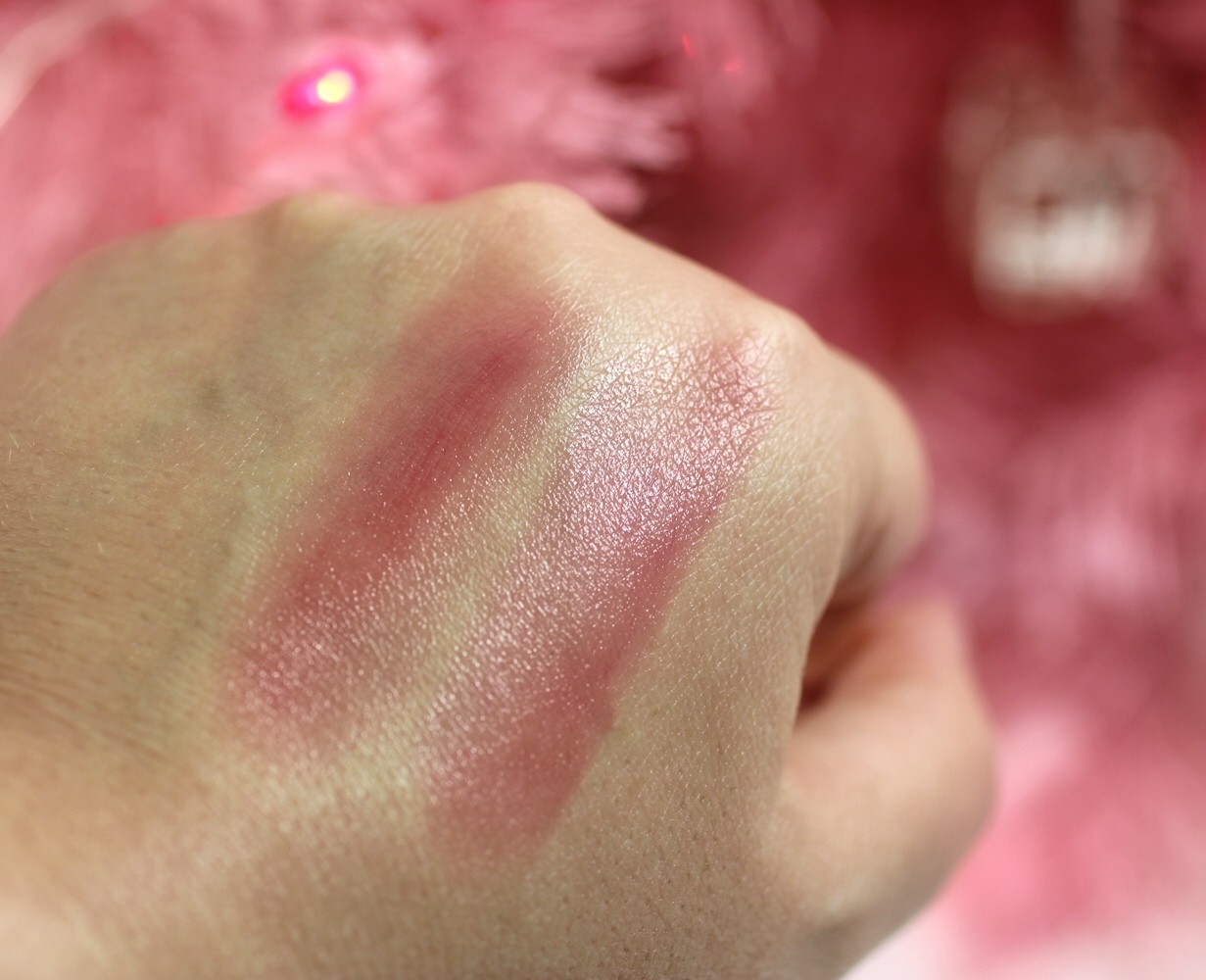 I tried the lip duo set with Dahlia, a sheer raspberry (left) and Peony, a brighter sheer rose (right). These shades do contain carmine. If you're looking for vegan options, try Honey, Paprika, Petal or Rosewood.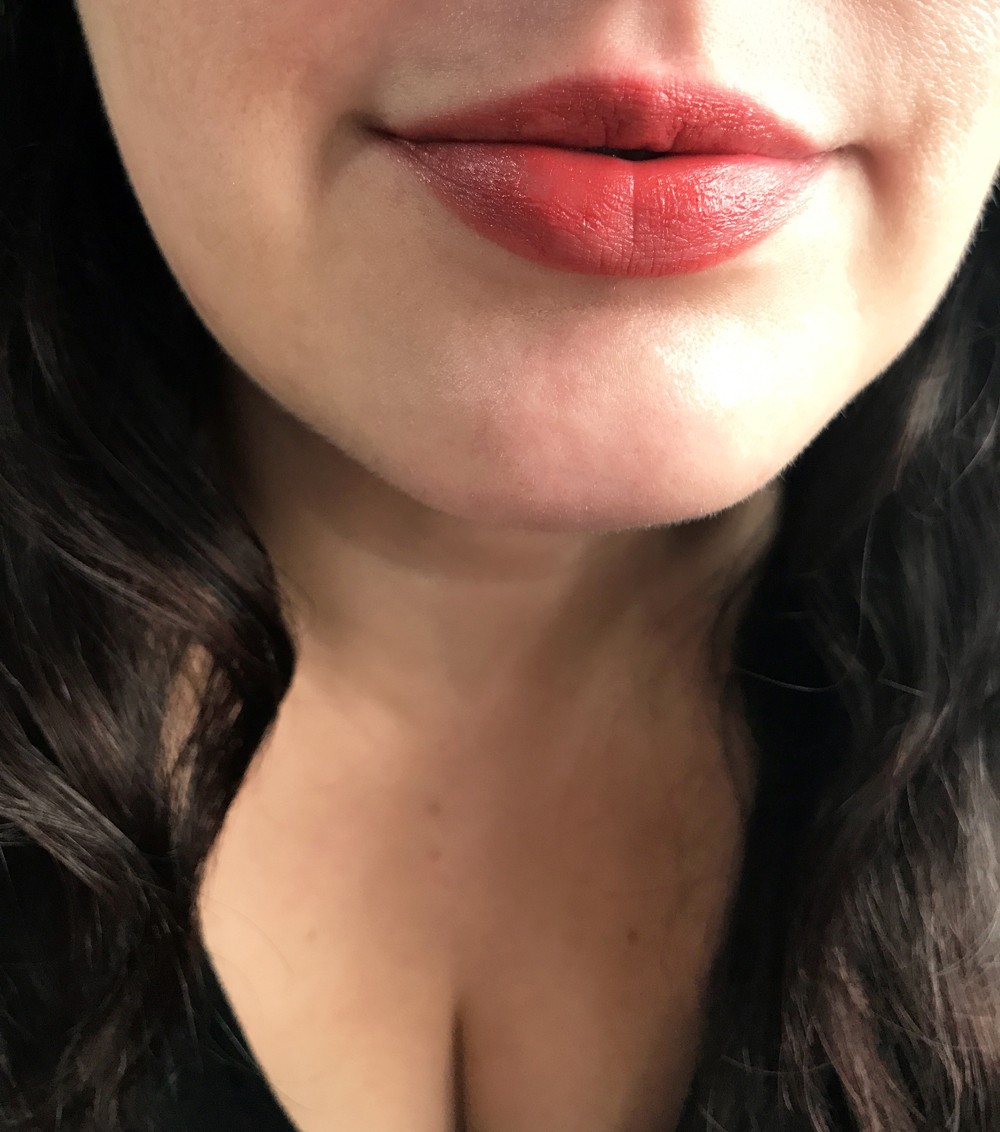 Paprika is my favorite shade (the one I'm wearing in the pic). It's an orangey red that is bold yet very sheer so it's easy to wear, even if you're not usually a red lipstick person. In the pic, you can see that my lips are a little chapped, but the lip tint covers it up (as opposed to some lipsticks that seem to magnify any patchy, dry spots). Paprika is not available in the holiday gift sets, but you can buy it separately for $14.
The Lip Tints are very easy to apply – especially if you are in a hurry or don't have a steady hand when it comes to lipstick. If you're not acne-prone, you can even use the lip tints as blush.
The Alima Pure Lip Tints are normally $14 each, so getting two for $20 is a crazy good deal. You can also get nine shades in the Ultimate Lip Tint Set ($90). I'm just dying to try more colors! These make great gifts and stocking stuffers, but I may buy some for myself (don't tell anyone)! These are right up my alley.