End of Summer Hair Rehab Aveda Giveaway
Summer is coming to an end, and I bet some of you guys are wishing you had been a little nicer to your hair! Swimming in salt water or chlorine, and absorbing all of those UV rays from the sun can make your hair look frizzy and dull.
But don't worry – the cruelty free hair gurus at Aveda have got what you need for a little hair rehab. And I have a set of my favorite Aveda products to give away!
As you guys may know, I'm super picky about my hair products. Not intentionally, but my hair is finicky. I have fine, wavy hair, and it's porous, so pretty much any hair products that have "moisturizing" in the name are going to make my hair super frizzy (soft, but frizzy).
Ninety percent of the products I receive to review are complete duds for my hair type. I can count the cruelty free hair brands that have products I actually like on one hand. Aveda is one of those amazing brands!
My hair needs a little bit of dimethicone (or some type of "cone") to keep the frizz away. Too much dimethicone makes my curls go away, and I prefer to wear it wavy/curly, so I need products that have just the right amount.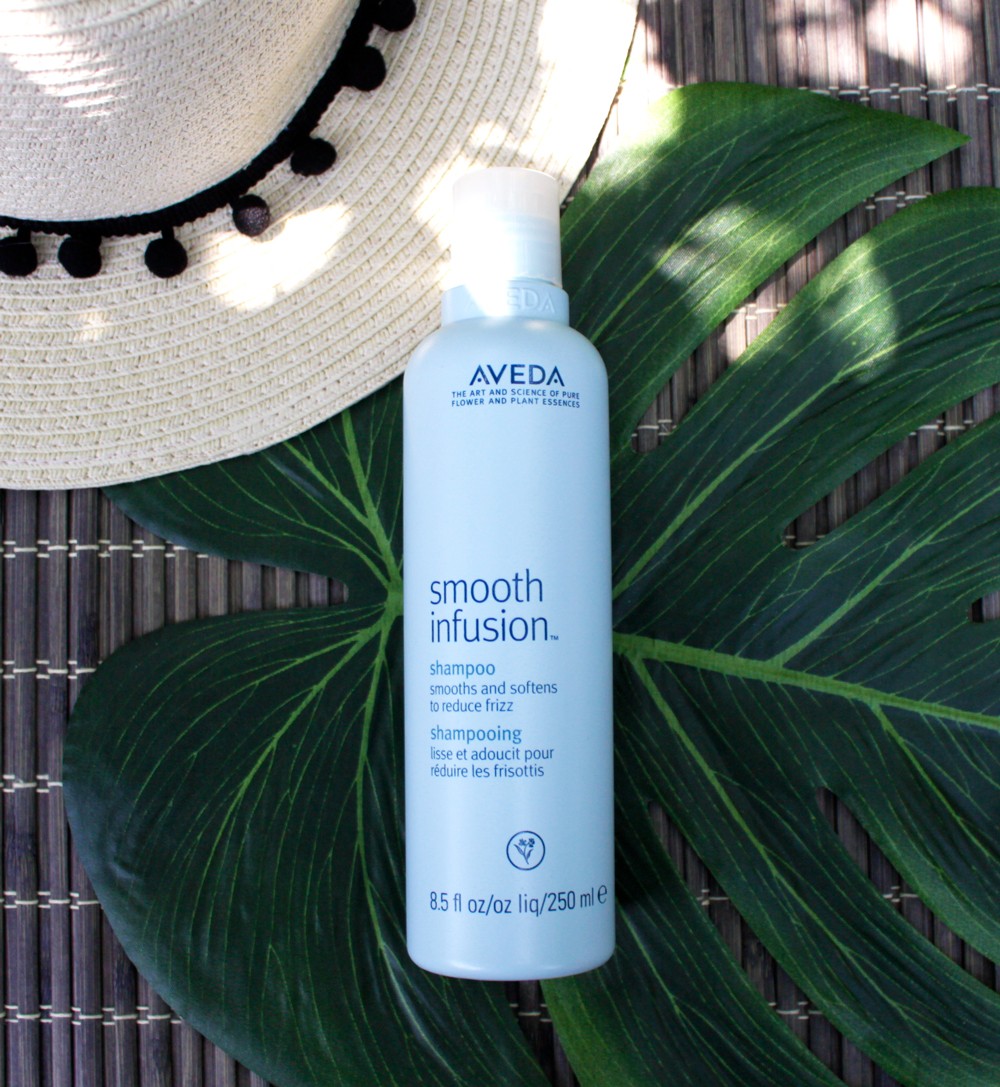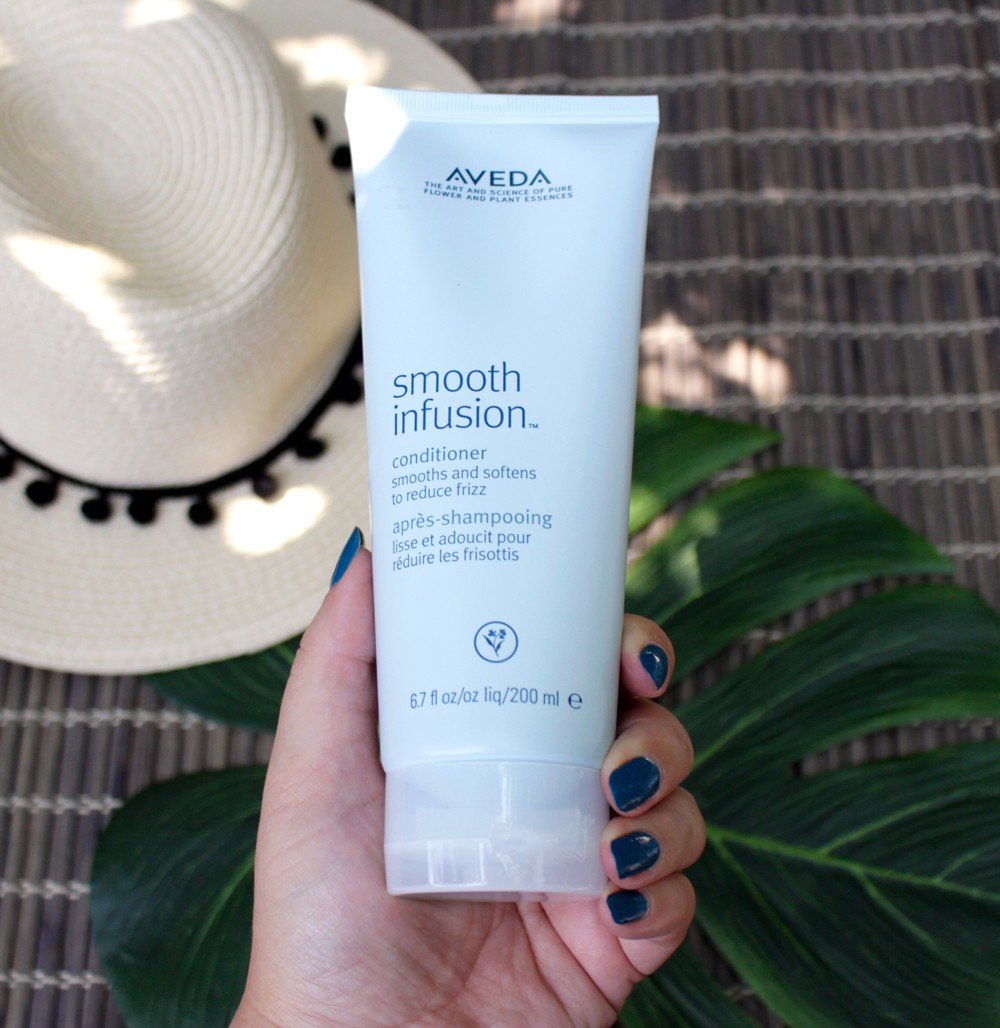 The Smooth Infusion line has certified organic aloe, maize, tamanu seed oil, wheat protein, and guar bean to repair your hair, and just enough dimethicone to smooth flyaways. I am still able to get my hair to curl, and the formulas don't weigh my fine hair down. I use the Smooth Infusion Shampoo, Conditioner and Style Prep Smoother (which also protects hair from humidity for up to 12 hours!).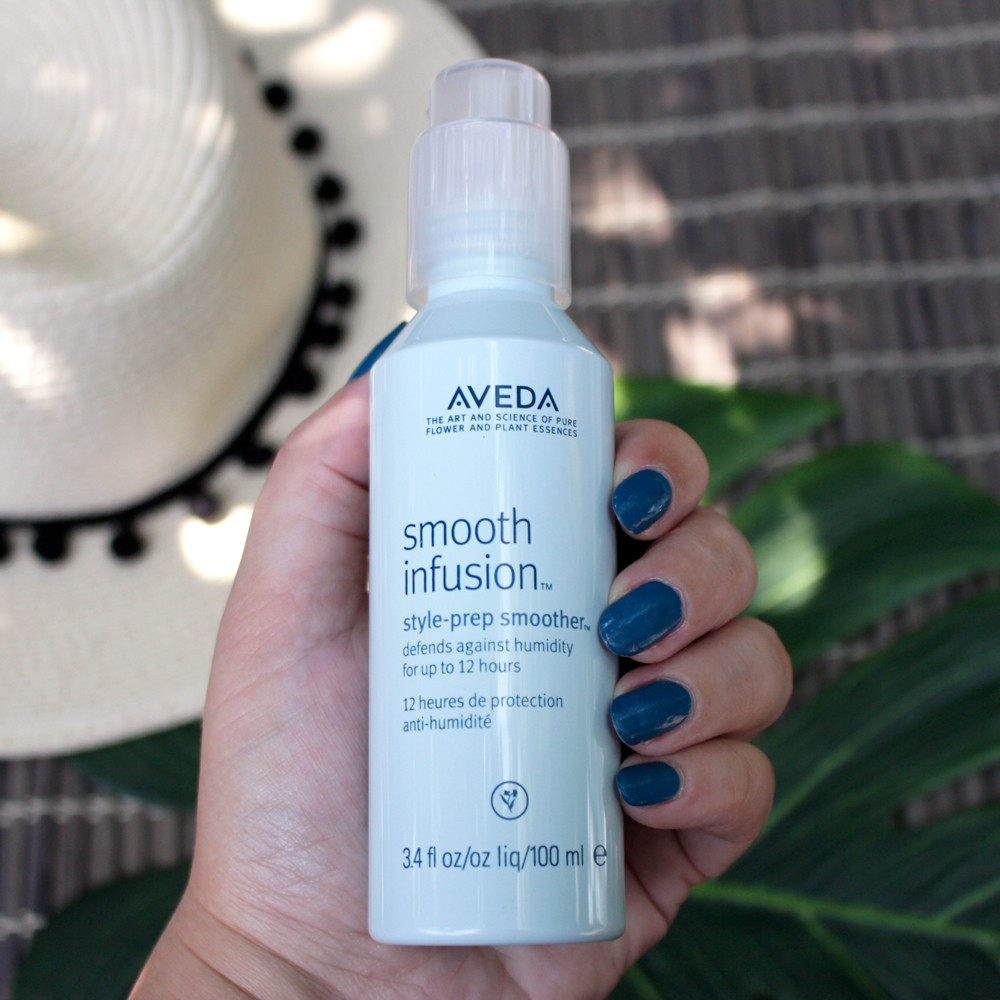 They're from Aveda, so of course they smell amazing! Aveda's Smooth Infusion scent is made with Australian sandalwood and certified organic bergamot, palmarosa and other pure flower and plant essences.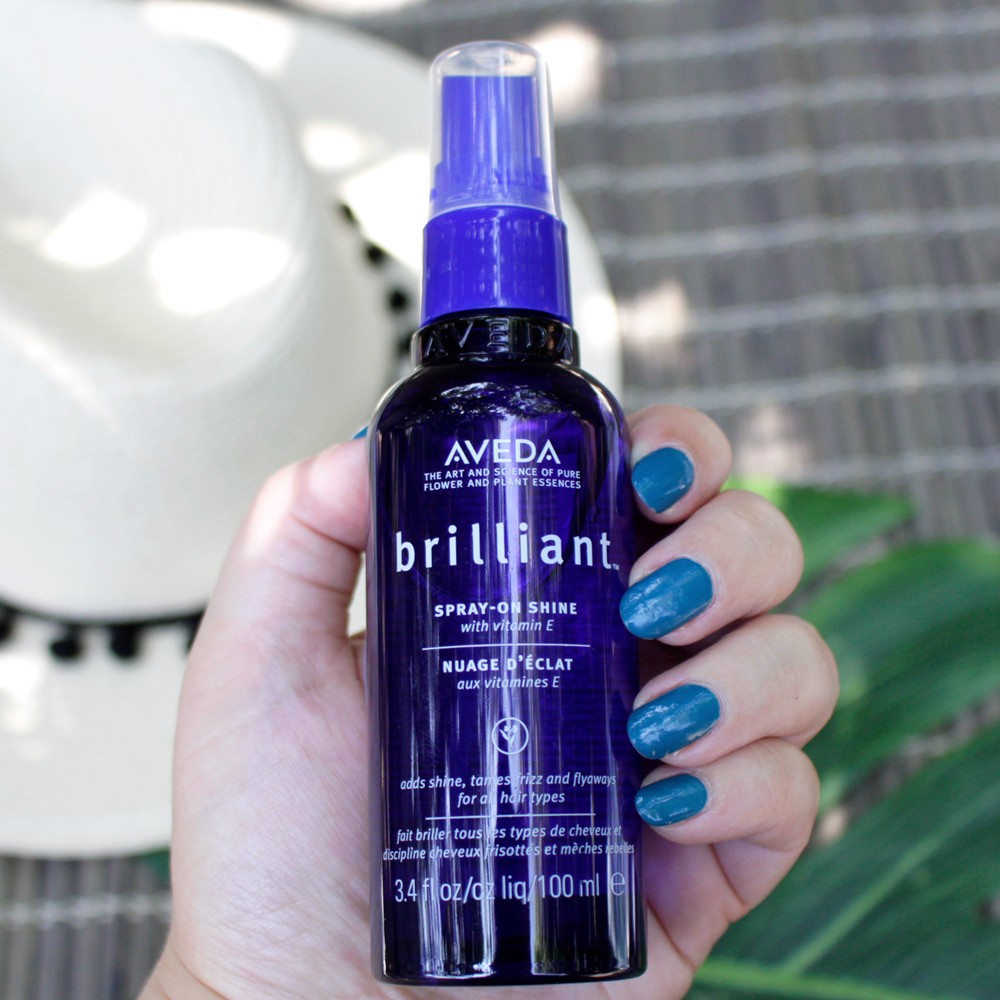 I am obsessed with Aveda's Brilliant Spray On Shine. This is a great smelling mist that doesn't weigh down my hair, but it has major frizz-reducing action. I use this after blow drying or air drying to tame the frizzies and give my hair mega shine. It also smells amazing – it's blended with jasmine, rose, certified organic clove and other pure flower and plant essences.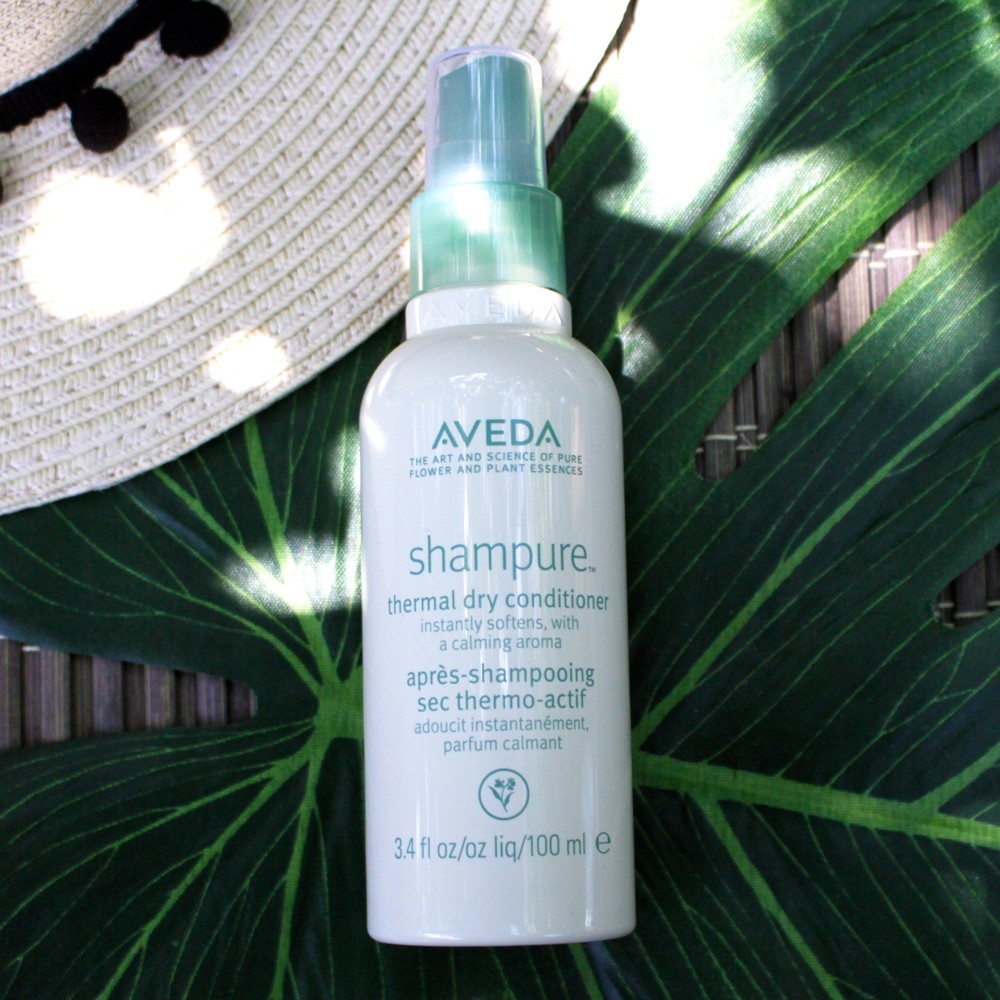 And finally, the dry conditioner! Between washes, I use the Shampure Dry Conditioner (which I reviewed here). Instead of adding alcohol or powder to soak up oil, the dry conditioner adds a VERY lightweight mist of natural oils to freshen and reduce frizz between washings. It gives hair a nice shine, and smells amazing. I freaking love this stuff!
One lucky My Beauty Bunny reader will win all of my favorite Aveda hair products!
Smooth Infusion Shampoo
Smooth Infusion Conditioner
Smooth Infusion Style Prep Smoother
Brilliant Spray On Shine
Shampure Dry Conditioner
To enter, wait for the Rafflecopter widget to load below (or click if you're on mobile). You must be in the US and 18 or older to win. By entering, you agree to the official rules. Ends 8/28/17 at 12 am PST. Good luck!