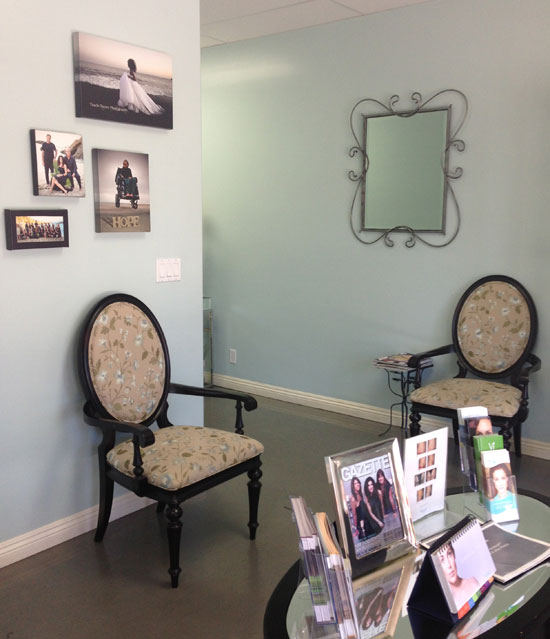 Recently, I got to experience of day of beauty treatments at Pure Indulgence Skin Rejuvenation in Laguna Niguel, CA. The owner, Gigi, did my treatments, and I was very impressed by her professionalism and knowledge. I felt very comfortable in her capable hands!
I had an IPL photofacial, laser hair removal on my forearms and a Velashape skin tightening/cellulite reduction treatment on my thighs. Now, first thing you should know – these treatments work, but they are not going to be soothing. Anything involving lasers is going to be a little painful, but the end result is worth it! All of these treatments require multiple sessions for optimal results (exactly how many treatments you need really depends on the outcome you are trying to achieve and your particular skin type).
I've always been at war with my body hair (French and Italian heritage among other things!) so I've been obsessed with laser hair removal since it become moderately affordable in the last 5 years or so. The laser hair removal treatment at Pure Indulgence was a touch-up for me, since I've already had 5 or so sessions on my forearms over the past year. Gigi says the laser she uses has a better track record than most lasers on the market, and is more likely to produce fast results.
The IPL photofacial was my first. I have heard good things, and was excited to try it after reading this review (part 1 and part 2) by my friend Kelly at Gouldylox Reviews. IPL (intense pulsed laser) is the original laser hair removal system. The lasers we use for hair removal now go deeper into the skin, but we've kept IPL around because it's perfect for eliminating spots (hyperpigmentation) and small lines. The treatment is not painless, but it's over quickly. I'm a wuss, so if I can handle it, you can handle it. My skin was already pretty decent when I got the treatment, but there were some sun spots and acne spots I wanted to get rid of. Gigi told me about the "coffee ground" brown spots that would pop up after the treatment. She was right! A few brown spots popped up – most of them on my nose. My skin peeled a bit, but there was no "downtime" or anything like that. I put on the BB Cream she gave me (with SPF 45 because you have to protect your skin after laser treatments!) and I felt completely comfortable going out in public. I'm still waiting for the "after" so I'll give you an update when my skin is back to normal.
The Velashape hurt more than I thought it would (since I often hear it described as a "warm massage"), but it wasn't intolerable. I should mention that I did all of these treatments during my period (which is when your body will be the most sensitive) because of scheduling issues on my part. My schedule is crazy and I wanted to get all this done before my trip to Chicago for BlogHer in July. The Velashape device is hot and it pinches your skin as it moves. It's over pretty quickly, and not a huge deal. I have seen a little skin tightening, but it takes around 6 sessions to really see results. I'm told you will need maintenance after that (maybe one session per year depending on your body type). It can't completely get rid of cellulite (nothing can do that), but it can make a big difference. Since I'm getting cellulite in places where it didn't show before (seems to be moving lower and lower on my legs – and now cropping up on my arms), I'll take whatever help I can get!
And now, for your viewing pleasure, is a little video I put together of me receiving these treatments. None of this is flattering. You can see my cellulite-happy legs and the angle during the IPL is not flattering – where's my neck? But, I want you to see what it's like before you try it. As you can see, I'm not screaming in pain here. Really – if I can do it, so can you! Lasers and Velashape will give you results that you just can't get in a bottle. If you are thinking about getting some of these med-spa treatments done, check out Pure Indulgence. You won't find nicer, more knowledgeable people than Gigi and her staff. They will make you feel very comfortable and explain everything to you in detail. Gigi has worked as a nurse (delivering babies!) and has been in the medical and medspa industries for years, so she knows her stuff. She carefully studies the trends in lasers (there are so many companies now) and buys the latest machines that are the best for her patients. There are plenty of med spas that are all about taking your money and getting you in and out quickly, and this is NOT one of them!
To book an appointment at Pure Indulgence, call 949-582-7873. Tell them Jen from My Beauty Bunny sent you! You can also follow them on Facebook and Twitter for the latest specials.