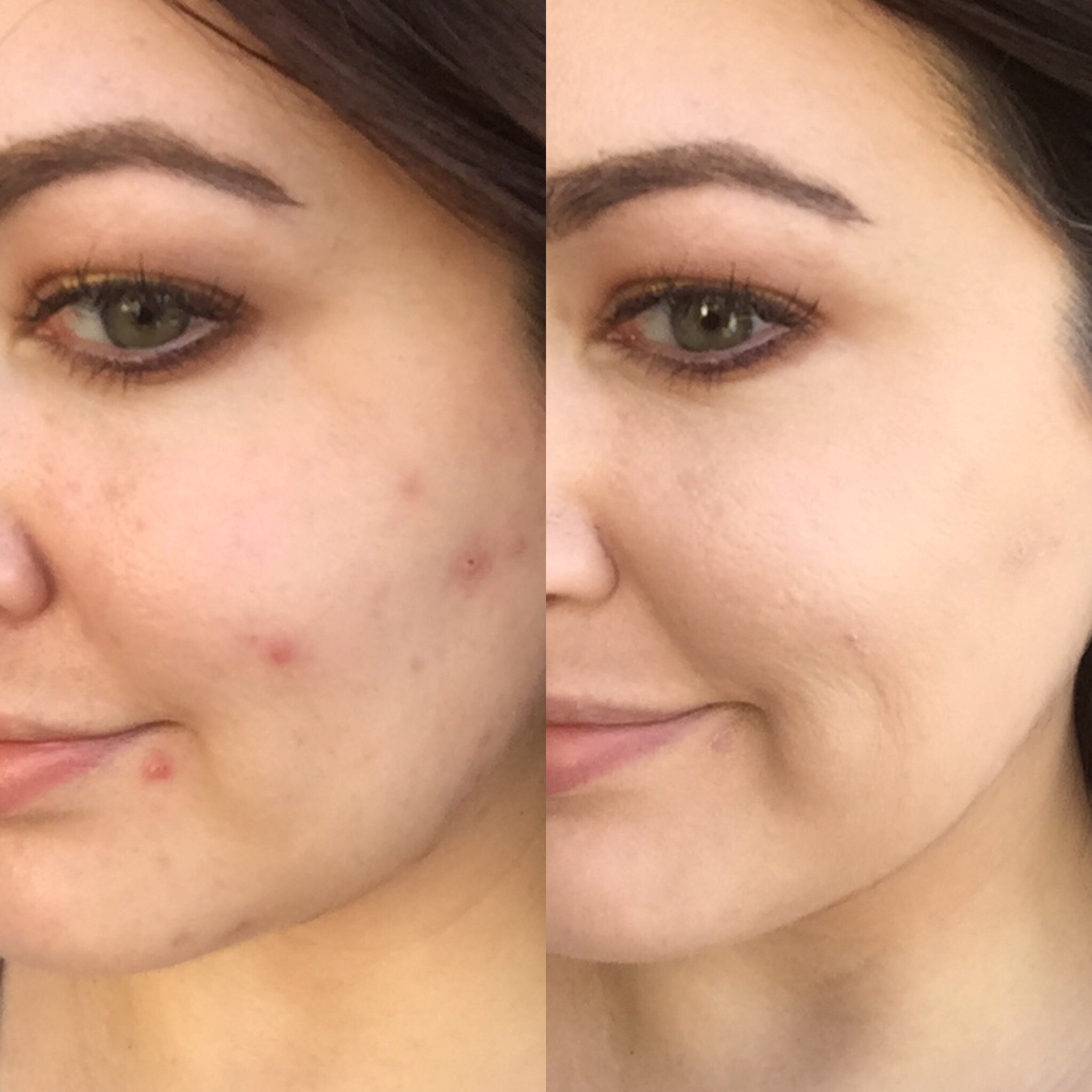 I wasn't sure if I'd be brave enough to post this, but I really wanted to share my holy grail foundation with you. I went off the acne medication I've been on for almost 20 yrs and my skin has been freaking out over the past few weeks. All the results from my recent laser treatments are gone – booooo! I'm back on the meds (Spironolactone – guess I'm gonna be a lifer), but my skin is still in the process of freakery. So thank GAWD – Urban Decay Cosmetics All Nighter Foundation has saved my butt!
I didn't edit these photos at all (but trust me I wanted to!). No concealer – just Pop Beauty Zero Shine Prime – and then All Nighter foundation (I used shade 3.25 here and shade 4.0 when I have self tanner on) applied with a large Beauty Blender and then added on in a heavier layer on the acne spots with the small e.l.f. beauty sponge (see it here). Not perfect but pretty darn good! It dries slightly darker than it goes on – so remember that if you're trying it on in-store.
I also highly recommend using a pre-cleanse type of oil cleanser to remove the foundation at night (I'm currently switching between Elemis, Dermalogica and It Cosmetics oil and balm cleansers). I follow up with an oil-free cleanser and/or scrub and mask. Do I think this foundation is helping my skin? No. But I don't think it's getting worse – the breakouts are definitely of the hormonal variety. And it covers everything – and doesn't sweat off, so it's kind of my jam right now. It's sort of like matte lipstick, but for your face!
Here's my affiliate link for the Urban Decay All Nighter foundation – please click if you're considering buying it – it helps fund My Beauty Bunny (web hosting is expensive y'all!).
P.S. I really want an iPhone 7 – this front facing camera is so blurry – and I hate taking selfies with my dslr. Sorry for the photo quality!