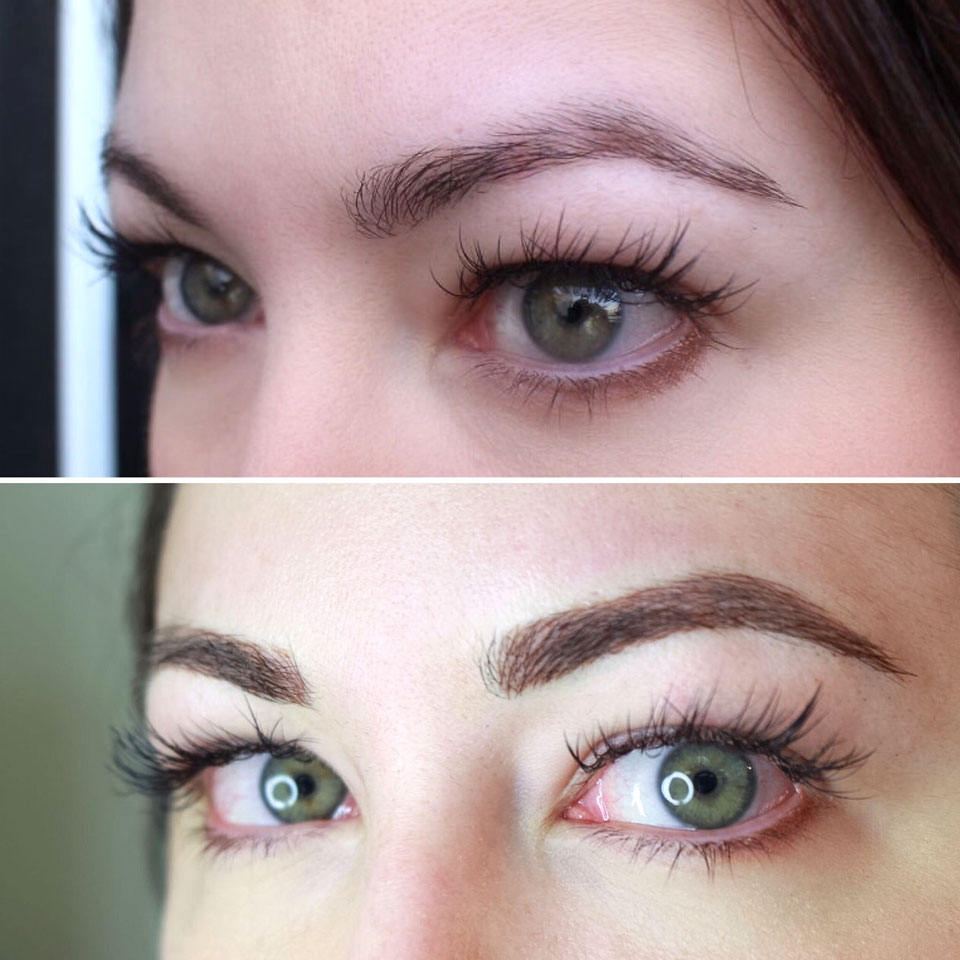 I Tried Microblading in Los Angeles

Microblading! The semi-permanent eyebrow tattoos are the talk of the town lately. It seems like everyone, from celebrities to beauty bloggers to people's grandmas are getting it done. Microblading and other forms of permanent makeup aren't new – it just seems that the desire for "Instagram-worthy brows" has caused it to become mainstream.
Microblading is considered a "semi-permanent" tattoo because pigment is implanted into your skin, but not quite as deep as a traditional tattoo, and not with a tattoo machine. A special tool is used to create hair-like strokes, which are then filled in with permanent-makeup-specific ink. It typically lasts about a year before you need a touch-up and fades over time.
That being said, microblading is still pretty darn permanent though – so you want to make SURE you go to someone good. That's why I ended up going to see world-renowned permanent makeup artist, Daria Chuprys. Several people I trust told me she was one of the all-time best permanent makeup artists in the country, plus she runs a very popular permanent makeup academy. Daria has received more training hours in the Microstroking technique than anyone else in the country, and she was the first to offer training for it in the US.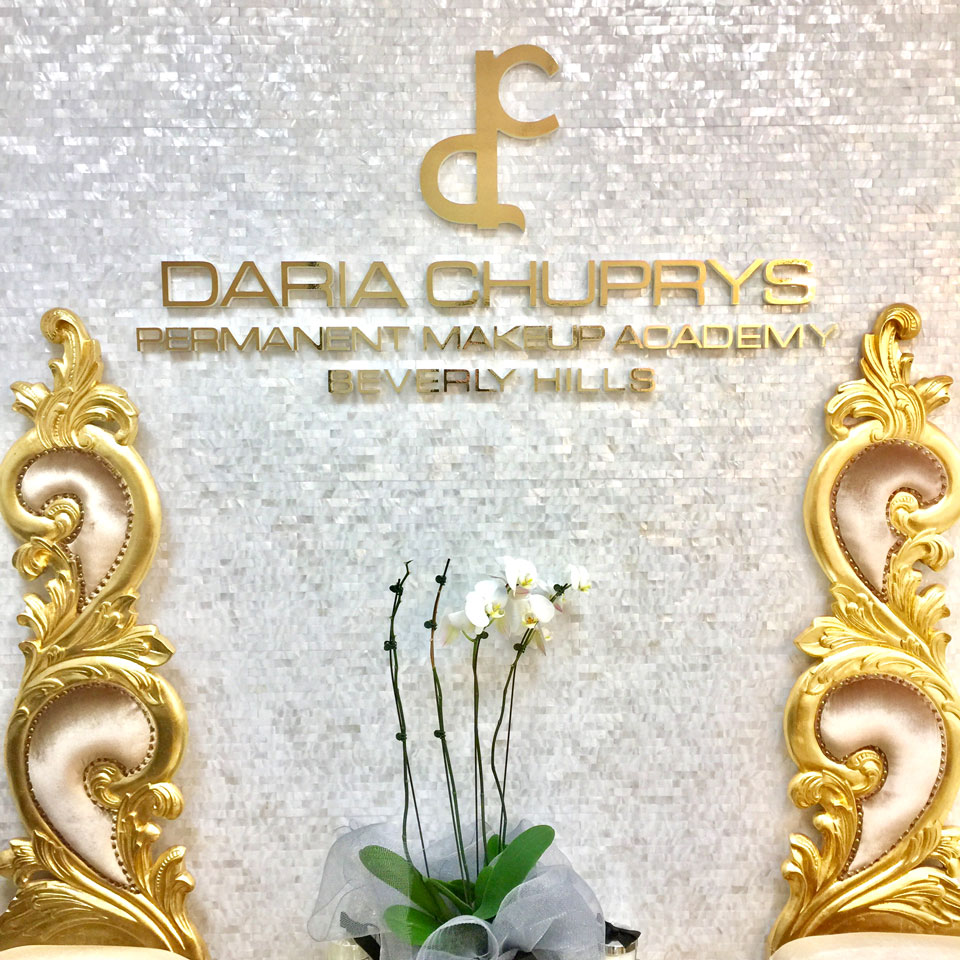 I was still a little unsure at first – did I really need this done? My brows have patches that I would love to have filled in, but I'm not brow-less. I would love to wake up with perfect brows – but would they be TOO perfect and look fake? If it ain't really broke, should I fix it? I decided to take the plunge because I feel it's my job to try new things so I can share the results with you guys, and I saw a lot of good results on Daria's website and social media channels (like this natural-looking result on makeup artist, Liza Lash).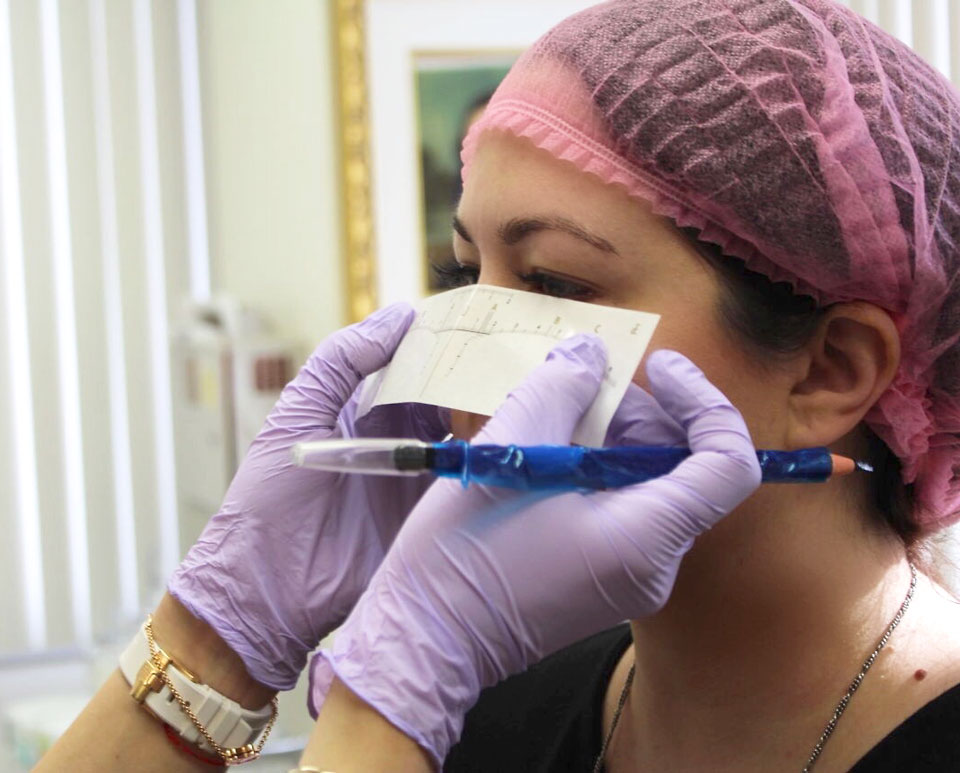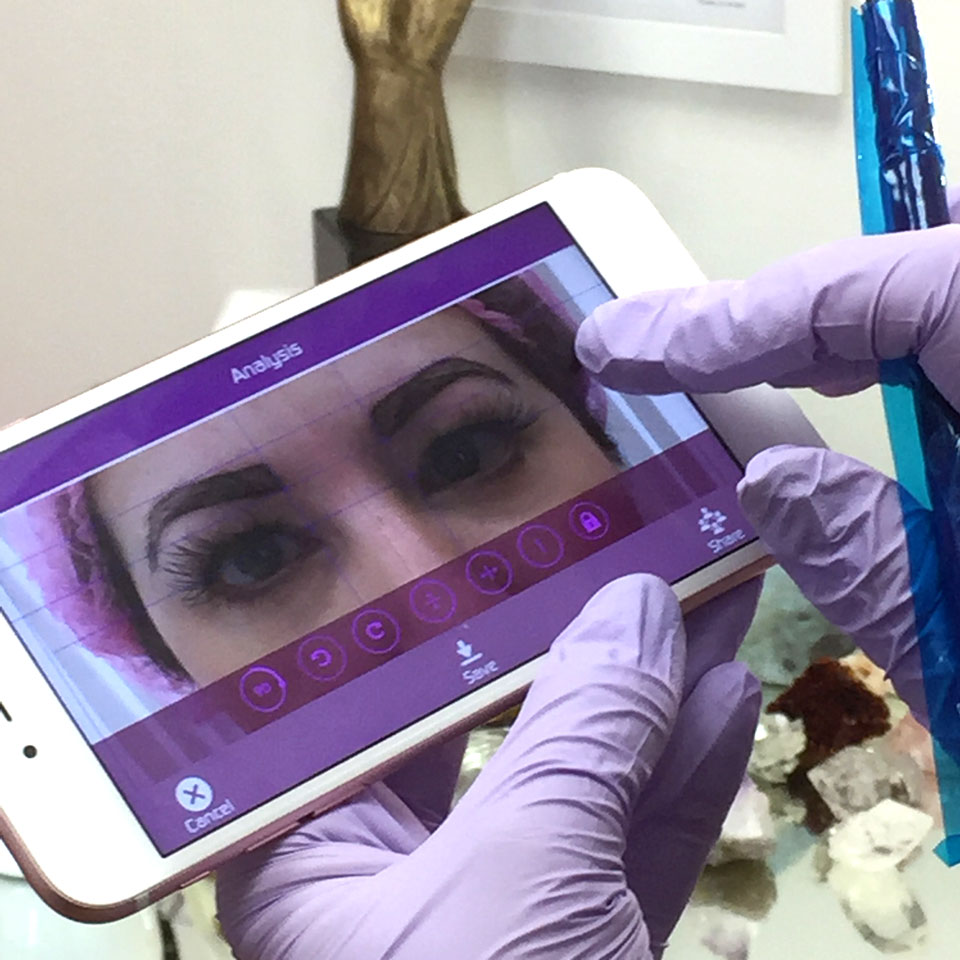 So, to prepare, I made sure not to do ANY of these right before my treatment: tanning (or faux tanning), retinols and other major exfoliants, tweezing/waxing/plucking, or Advil/blood thinners. The consultation and treatment took about two hours total – filling out paperwork, discussing the VERY NATURAL look I wanted and measuring/marking up my brows. Daria created her own Eyebrow Measurement Ruler that works to find the best placement for the beginning of the brows, the arches and the ends. She then uses a photo app to make sure everything is precise. She marked the general outline with a brow pencil, but assured me that the final result would not look so boxy – the lines were just there as a guide.
Daria created her own Microstroking Tool that holds several teeny-tiny (.20 MM) needles that mimic natural brows. I am SUPER sensitive to pain, and I had heard that this could be quite painful, so I asked Daria to be generous with the numbing cream. Turns out – it didn't hurt at all! I'm not exaggerating or playing it down – I couldn't feel the actual strokes at all – it just made a slightly weird scraping noise. She put numbing cream on right before the procedure, and then once more during it. The only thing that hurt was Daria's other hand putting pressure on my face while she held the skin taut – and that is only because the muscles in my face are ultra-sensitive. It burned a little bit when she rubbed the ink into the skin, but again – not a big deal at all. It wasn't exactly something I'd do for fun – but completely tolerable and WAY less scary than many laser treatments I've had, or even a trip to the dentist.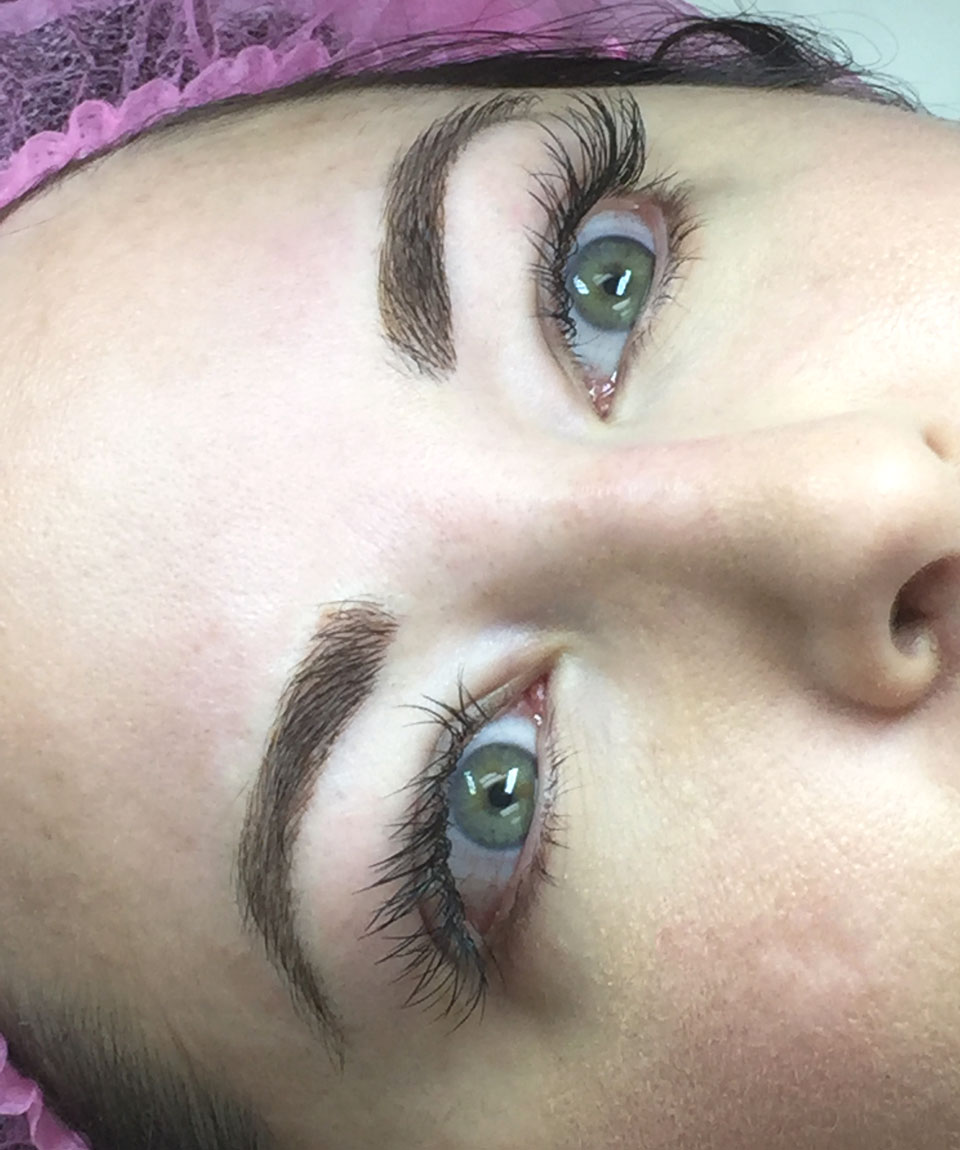 Microblading Aftercare
After the procedure, my brows didn't hurt and my skin wasn't really red or inflamed. She told me the final color would eventually be slightly lighter than the way it looked right then. But first it would get ultra-dark, then it would scab and itch, then get very light – and then it would adjust into the final color in about 30 days. About six hours later, I noticed that they were very dark and red – but only in the brow area – not red on the surrounding skin. It got worse during the next few days. It looked like I had drawn on boxy "Instagram brows" with a shade that was too red and too dark for my skin tone. Since I knew this would happen, I wasn't worried. My friends who have had their brows microbladed warned me about the "Groucho Marx" look that I would be sporting for awhile.
For ten days, I was instructed not to put ANYTHING on my brows or get them wet at all. It was slightly difficult, but I managed by taking baths instead of showers (good excuse to break out those LUSH bath bombs!), or carefully washing my hair under the shower head without letting water splash on my face. Some people tape Saran Wrap to their brows, but I didn't feel like I needed to do that. I also took care to sleep on my side or back – if you're a face sleeper – well you really shouldn't be sleeping like that anyway – not good for wrinkles! But try to sleep on your back or side for the first ten days or so. In a couple days I'll be able to wash them again!
You can see a video on my Instagram page that shows the process and the actual pigmented strokes (which should be similar to how they will look when fully healed). My brows are still super dark (it's been about nine days since I had it done), but strangers have been complimenting me on them, so I think it just looks like I have glam brow makeup on. I'll give you guys an update and a true "before and after" when everything heals!