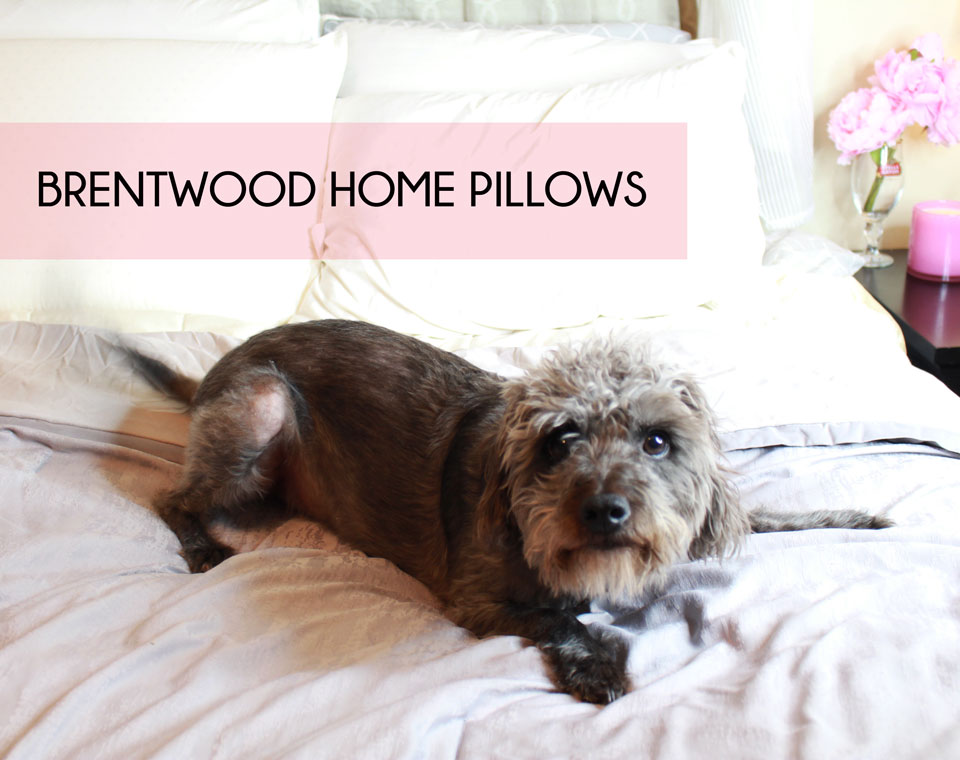 Lifestyle – Brentwood Home Pillow Review!
Getting your beauty sleep is SO important. It's not just about looking rested – it's about keeping yourself from killing people who look at you funny in the Trader Joe's line when you haven't had enough sleep. I think you guys feel me on this.
I'm SUPER picky when it comes to pillows. Not on purpose really. I just have a lot of neck pain, and I have had the hardest time finding pillows that work. I've tried $5 pillows and $200 pillows, and everything in between. When Brentwood Home reached out to me, I figured I'd try their pillows – give em a shot. But, wow – did I get lucky – these pillows are SO great!
Brentwood Home sells mattresses, pillows, baby beds and pet beds that are easily shipped directly to your house. They vacuum seal everything, so it ships in much smaller boxes than you'd think. Their pillow collection has memory foam, gel and latex. You can get standard, large size, wedges, and even a meditation pillow! The prices range from $25 – $69 per pillow.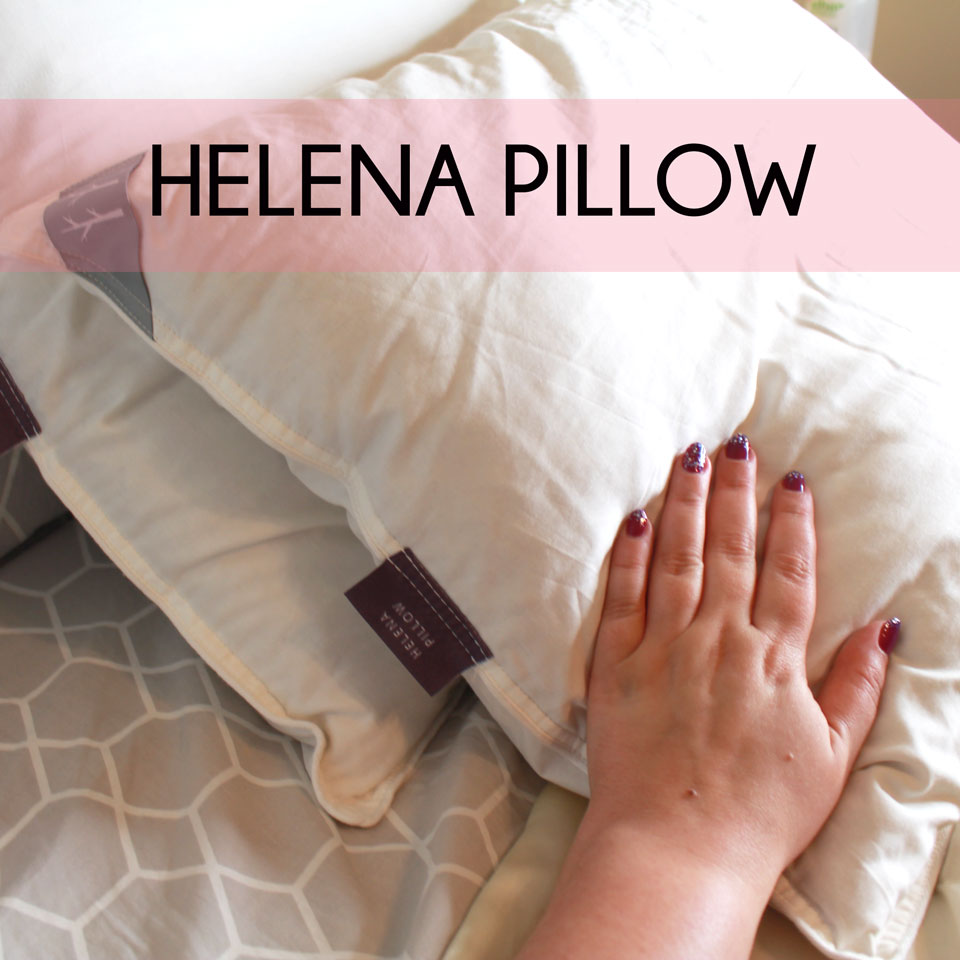 I tried the Helena Latex Pillows ($69) and the Carmel Latex Pillows ($69). I didn't quite know what to expect, because latex pillows were new to me. The Helena pillow is squishier and definitely my favorite. I'm mainly a side sleeper, so this was perfect. The problem I have with most pillows, is that they prop my neck up too high, which causes me to wake up with a major pain in the neck (and usually a nice headache to go along with it). I have had the opposite problem with faux down – not ENOUGH neck support also hurts my neck. I know – I'm like Goldilocks over here! The Helena pillow is made with shredded latex and kapok fibers (pesticide-free, Eco-Institut certified), which can be molded to fit your neck/head. You can even remove some of the insides if it's too plush for you. It takes a little fluffing up before bed sometimes, and I find that after a few nights, I need to flip it over, but overall I am THRILLED!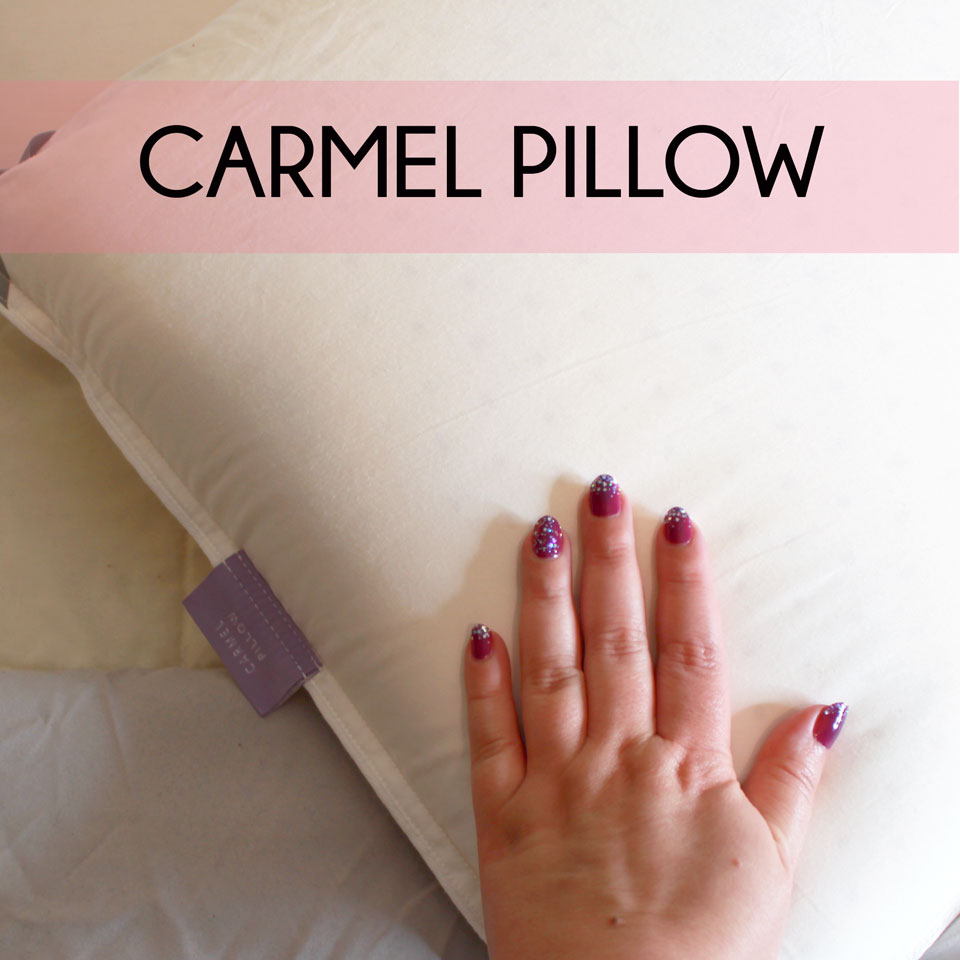 The Carmel pillow is also made with shredded latex, but it's much more firm. If you're a back sleeper, this will be your JAM! You don't have to fluff this one – it's formed into a traditional pillow shape. It's so nice, I think I'll bring it to my eyelash extensions sessions, since I have to be on my back for an hour and a half each time I get them done! I also really want to try the Aliso Feathered Gel Pillow – that one looks like my style too!
All Brentwood Home pillows are non-toxic, vegan (no goose down) and come with a 100% organic cotton cover. If you need to clean them, just spot clean with a wet cloth (don't use bleach) and air dry. My sheets are never ironed (I bow down to you if you have time to do that!), but my bed is comfy and cozy and one of my favorite places to be! Use code OURHOME 10% Brentwood Home Coupon!