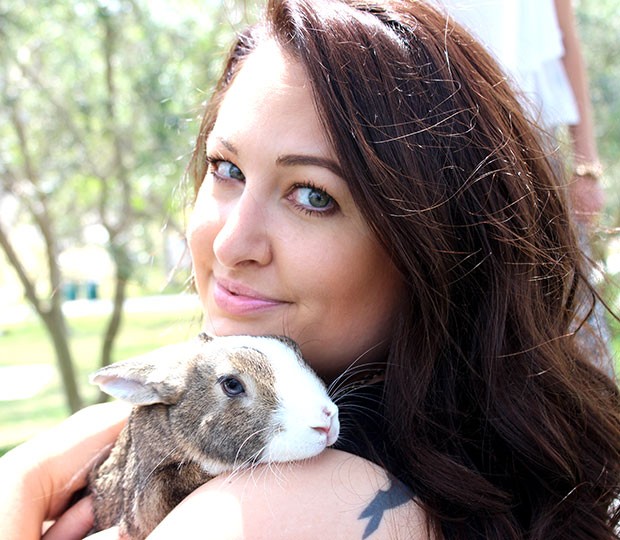 For My Beauty Bunny's 5th anniversary, I decided to do something really cool. I got to do a photo shoot with Bunny World Foundation, a haven for rabbits in need. I wanted to bring attention to a worthy cause, and what better way to do that than for the Chief Bunny to have a photo shoot with adorable rescue buns!
Bunny World Foundation volunteer, Lillian, and her husband were nice enough to bring the bunnies all the way to Hollywood for their big break! My friends Diane Kaufmann and Jess Carroll (of www.dressjessxo.com) came to help me wrangle bunnies. And those suckers are fast! Here's a pic of me falling down while trying to catch one!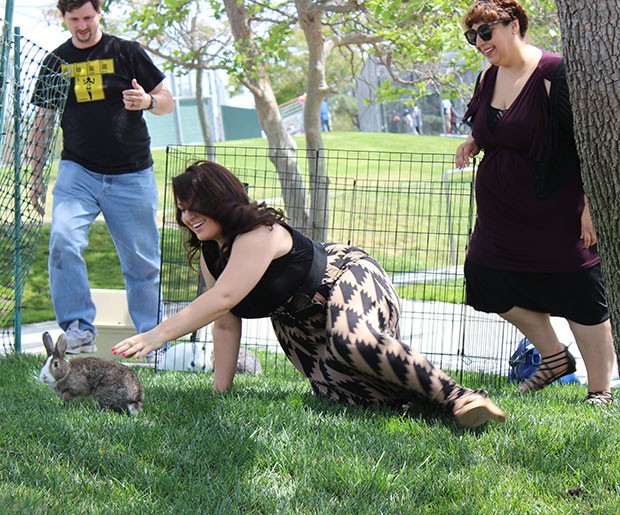 Established on August 22, 2008, Bunny World Foundation Inc. (BWF) is a NON-PROFIT 501(c) 3 animal welfare organization based in Los Angeles dedicated to combating animal cruelty, illegal animal sales, exploitation and neglect of all animals, through rescue efforts, public education, research, investigations, legislation, special events, and media attention.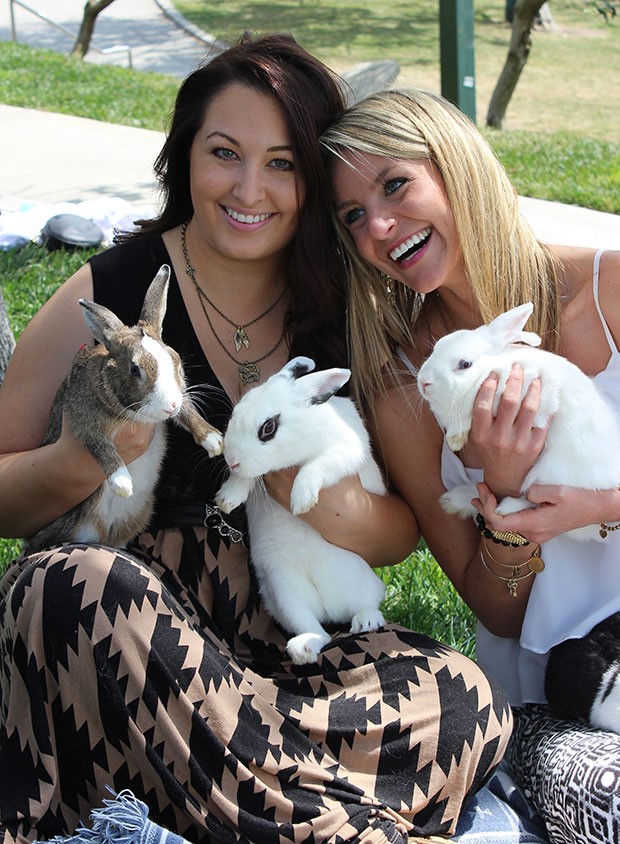 BWF's raison d'etre has been and continue to be illegal animal sales at Santee Alley, LA Fashion District, the city's number one haven for illegal animal sales where under-aged rabbits, kittens, salmonella infected turtles, parvo-infected puppies, and exotic birds are sold illegally on a daily basis.
BWF rescues abandoned domestic baby rabbits, provides them with medical care, finds permanent homes for them and educates the public about their care. BWF works to reduce rabbit overpopulation and abandonment, and to establish rabbits as companion animals that deserve the same individual rights, level of care, and opportunity for longevity as cats and dogs that live as human companions.
Since its inception, June 16, 2008, BWF has rescued almost 3,000 unweaned baby bunnies from Santee Alley Los Angeles Fashion District. In 2010 they perfected the "Un-weaned Baby Bunny Protocol" where the survival rate reached 99%.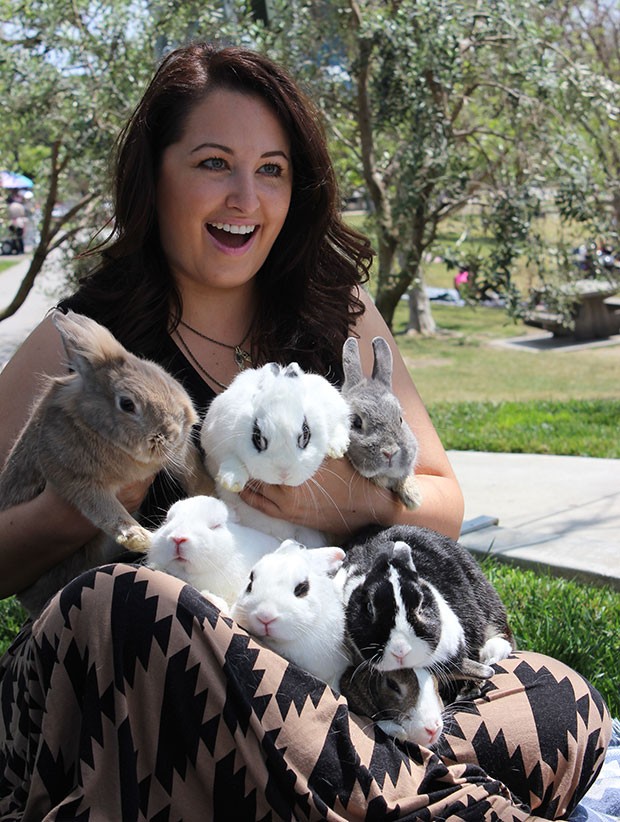 Want to get involved? There are many ways you can help.
Think you're ready to adopt a bun bun? Check out Bunny World Foundation's adoptable bunnies.