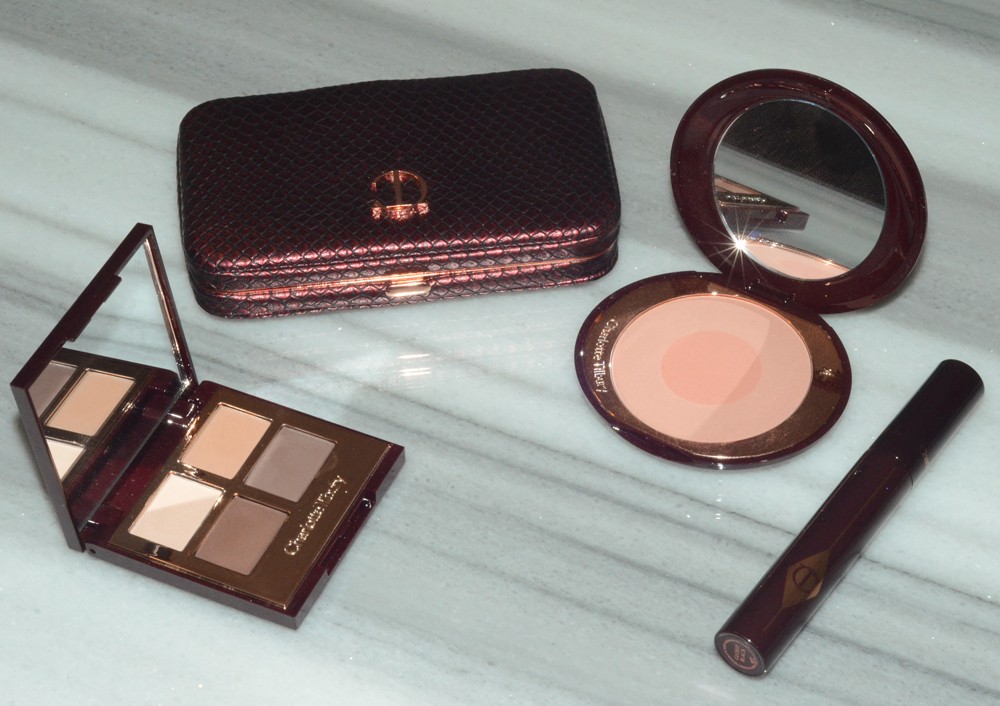 Charlotte Tilbury makeup is always such a treat to behold! Her luxe packaging and fabulous formulas evoke feelings of old Hollywood glamour.
This Cheek to Chic Swish & Pop Blush in First Love has a buttery smooth and matte texture. The color is very light and only just barely shows up on my porcelain skin. If you are super fair and are looking for just a hint of subtle blush, this may be a good option for you. I think the formula is wonderful but the color just wasn't for me.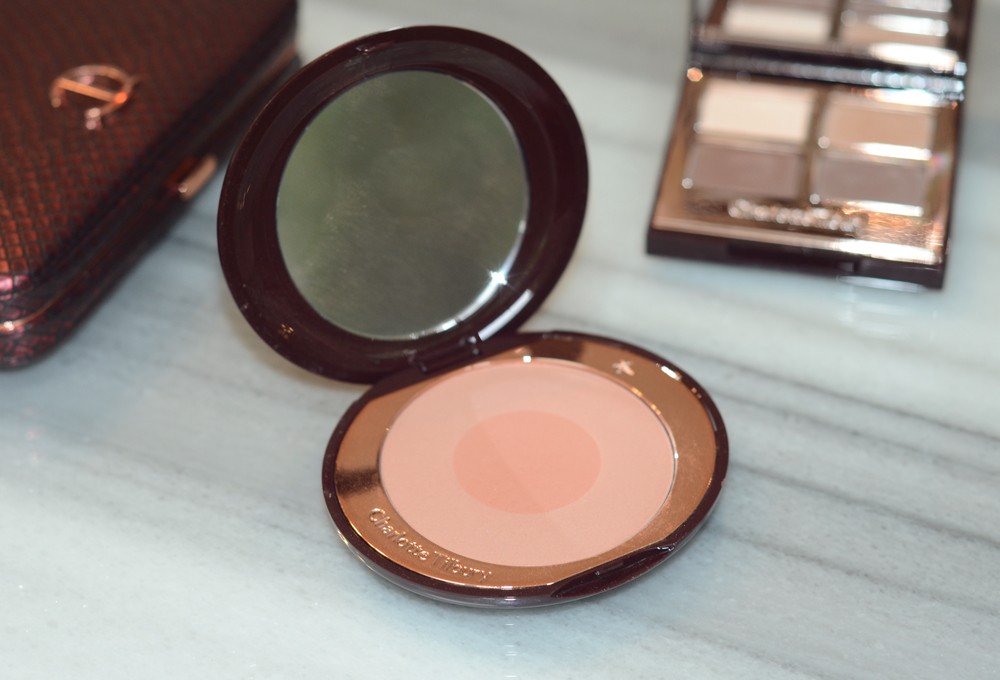 The Charlotte Tilbury Sophisticate Luxury Palette is a color-coded eyeshadow palette. Each of the 4 shades represent a step in creating a sultry eyeshadow look. The shade in the back left is step #1 and is called Prime. Prime is a soft vanilla with a subtle sheen. The back right is #2 and called Enhance. This light brown is great for giving soft definition to the crease. The bottom right is #3 and called Smoke. It is a grey brown that can add a little smokiness to your eye look. The bottom left is #4 and called Pop. It is a neutral, deep brown. Both Smoke and Pop can be used to really deepen your crease as well as to smudge along your lash line. This palette is excellent for creating a natural and effortless eyeshadow look.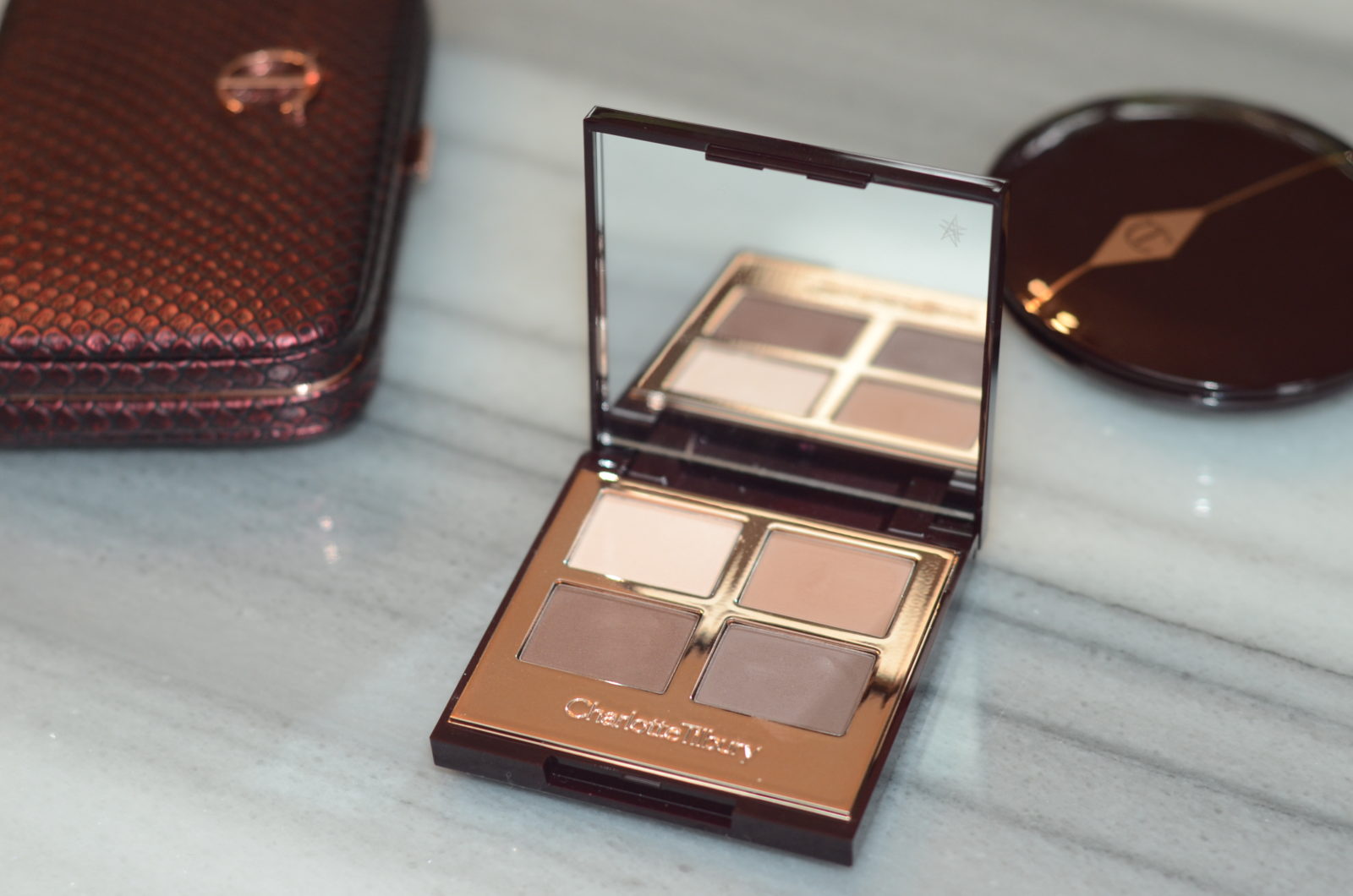 The limited edition Magical Mini Brush Set is just adorable! A blush brush, 2 eyeshadow brushes, and a lip brush come in a little case – perfect for travel. The brushes are so incredibly soft and the best quality vegan brushes that I've ever felt. I actually had a hard time believing they weren't made of fur, but don't worry – I confirmed that they are most definitely synthetic! I've been in desperate need for high quality cruelty free makeup brushes for my collection and am thrilled to have these beauties.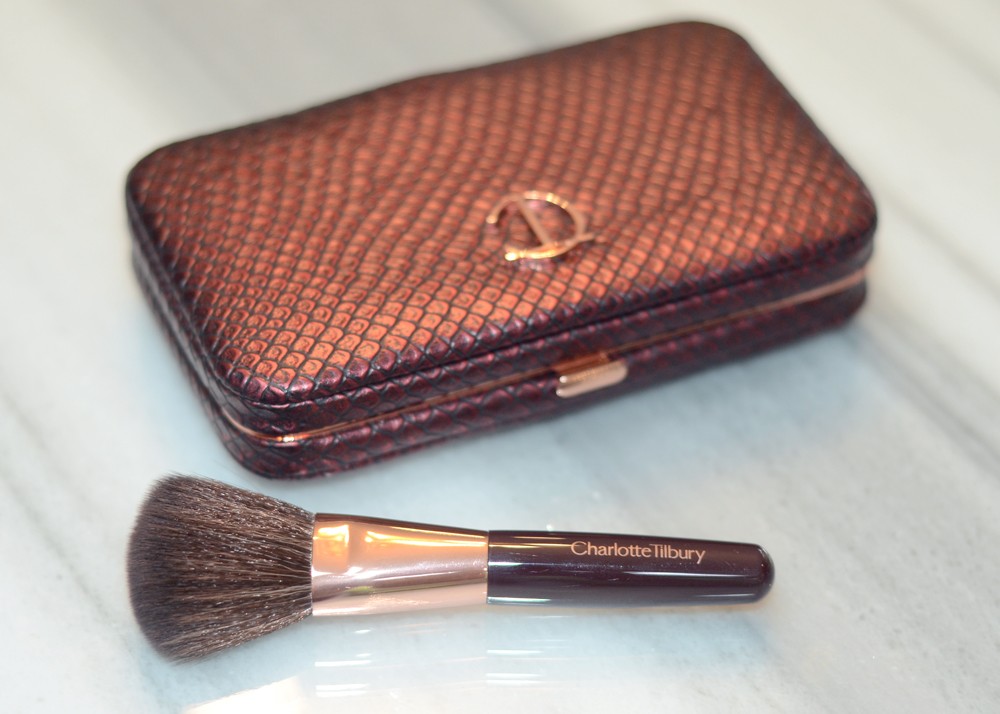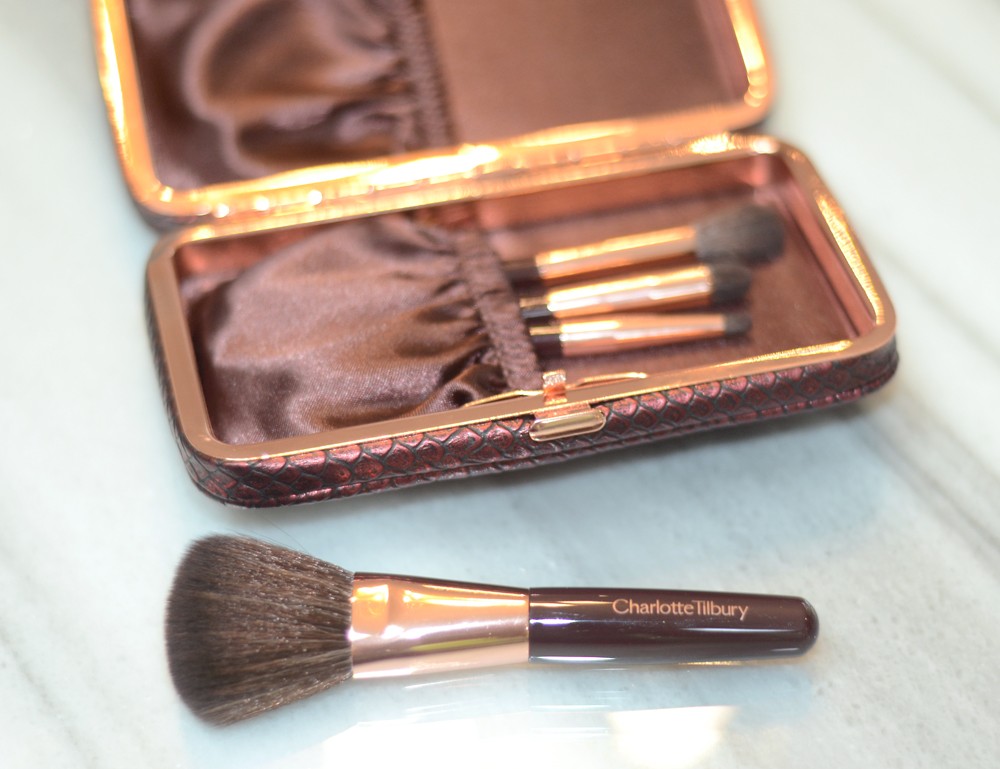 The Full Fat Lashes Mascara advertises the ability to add curl, length, volume, and separation to your lashes. I was excited to try this because I love a good multitasking mascara, plus I like a very dramatic lash look and this sounded like it could really fit the bill. After trying this mascara, I found it to give my lashes a soft and subtle appearance. I was expecting more of a false lash-look based on the product description (which is what I like!) but I think this product would be better suited to someone who likes their lashes to look natural.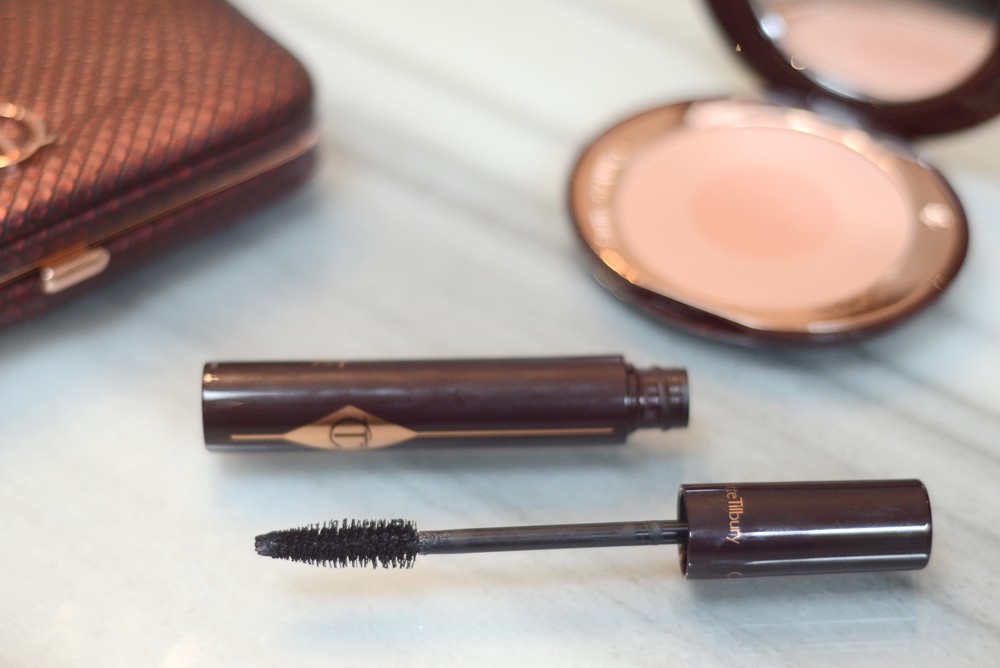 What is your favorite Charlotte Tilbury product?