Looking for a new no-fuss, easy to use and carry brow pencil? Brow pencil lovers everywhere don't have to look any further than cruelty-free cosmetics and skin care line, Chella Skin Care , to find their new favorite product: Eyebrow Color Pencils  – available in Awesome Auburn, Beautiful Blonde, Dazzling Dark Brown, Elegant Ebony, Luscious Light Brown, and Tantalizing Taupe.
The fine tip of these mechanical pencils will allow you to achieve several different looks. Use the top flat surface of the Eyebrow Color Pencil tip to fill your brows in completely for a bold look, or use the edge of the flat surface to draw in fine lines that mimic individual hairs in areas where you may not have a lot of eyebrows for a filled out, yet natural, look.
No need for a sharpener that is hard to clean and will get messy, and no need to deal with pencil shavings either. When your Eyebrow Color Pencil starts to get low, simply twist the top slightly and you instantly have a fresh pencil to work with.  Tip: if you're pressed for time or space in your makeup bag, make this pencil double as an eyeliner.
Pair your Eyebrow Color Pencil with a Highlighter Pencil for an eye-opening effect and more. Available in Cinnamon (for dark skin tones), Ivory Lace (for light skin tones), and Latte (for medium skin tones), Chella Highlighter Pencils can be used for more than just highlighting your brow bone. With one quick swipe, brighten dark under eye circles, and conceal blemishes and red spots. Create the illusion of a slimmer nose by gliding the pencil down the very center of the bridge of your nose, and even prevent your lipstick from feathering by using it to lightly line your lips and Cupid's bow.
With a wide array of colors available, these creamy, easy to blend Eyebrow Color Pencils and Highlighter Pencils are appropriate for several different skin tones and undertones. If for some reason you find the color you chose isn't quite right, Chella Skin Care backs up each purchase with a 100% money-back guarantee. They will not be happy until you are, and you can't go wrong with that!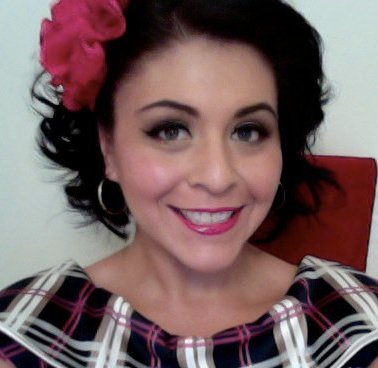 Adriana is a California licensed esthetician located by the beach in beautiful Ventura, Southern California. She specializes in lash extensions and brow shaping, as well as results-oriented skincare treatments. When she is not teaching clients about the benefits of a beautifully arched brow, expertly applied lashes, and a dedicated skincare routine, she enjoys trying out different breweries and restaurants. Visit Skincare By Adriana and follow Adriana on Facebook.