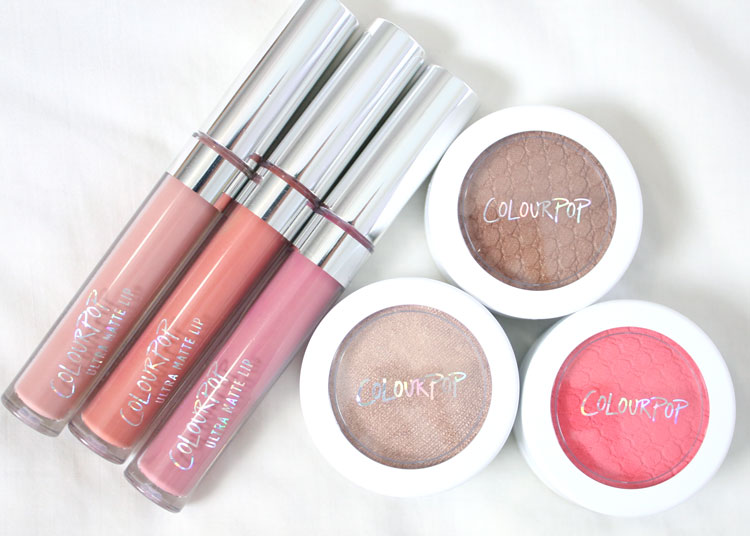 Thursdays with Cheeky Rox: ColourPop Review and Swatches!
ColourPop has become famous for their super fun, trendy, cruelty-free cosmetics! They're always dropping new, exciting products that the beauty community just eats up! ColourPop has tons of lippies, eyeshadows, and brow products – honestly, you name it, they've got it! The best part? They're amazingly affordable and made right here in LA!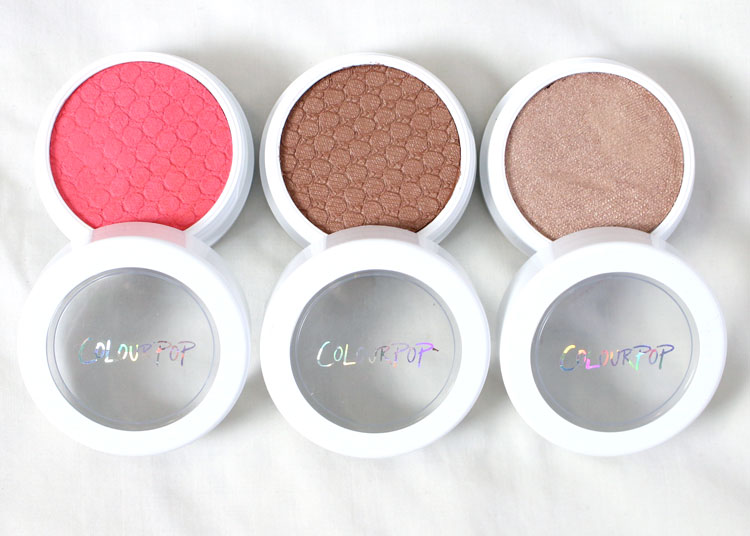 I love a good flush of color on the cheeks and of course my highlight has always got to be on fleek, so I was super excited to try these out! These are part of the Super Shock Cheek line from ColourPop. The line includes blushes, bronzers and highlights that all have a unique, creamy texture. The shades I've been using are (pictured above from left to right): Holiday, Poolside and Wisp.  I really like the Super Shock Cheek formula – all three of these products glide onto the cheeks effortlessly and leave a beautiful finish to the skin.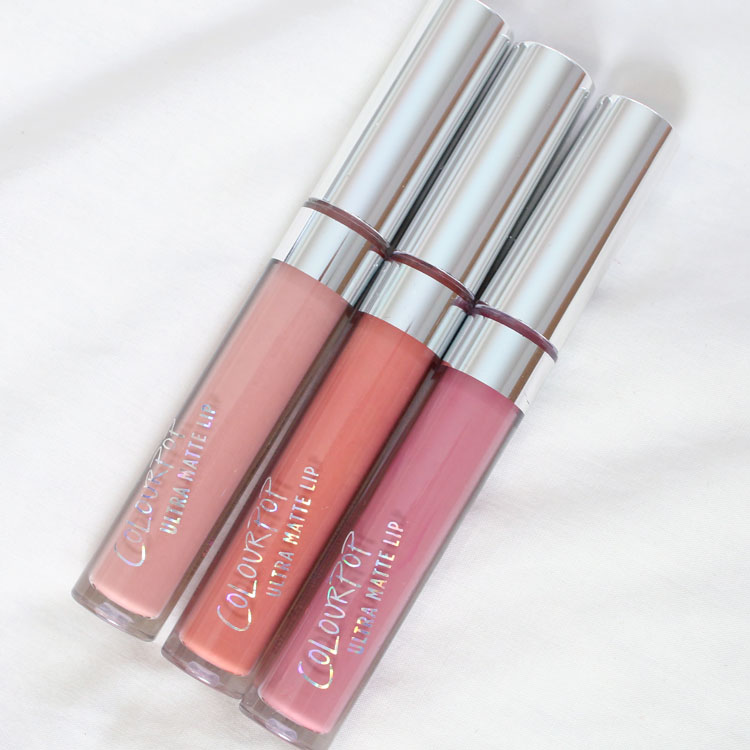 The Ultra Matte Lip is one of ColourPop's best-sellers… and for good reason! I love that this product is available in lots of different shades ranging from nudes to greens and purples. Today I've got three shades to share with you (pictured above from left to right): Midi, Instigator and Clueless. Aren't these shades gorgeous?! I'll get to swatches later, but for now I'll touch upon the formula. These apply completely opaque, but similar to most liquid lipsticks – they are a bit on the dry side. When I want to wear one of the Ultra Matte Lips, I just make sure to exfoliate and moisturize my lips before applying and I'm usually good to go.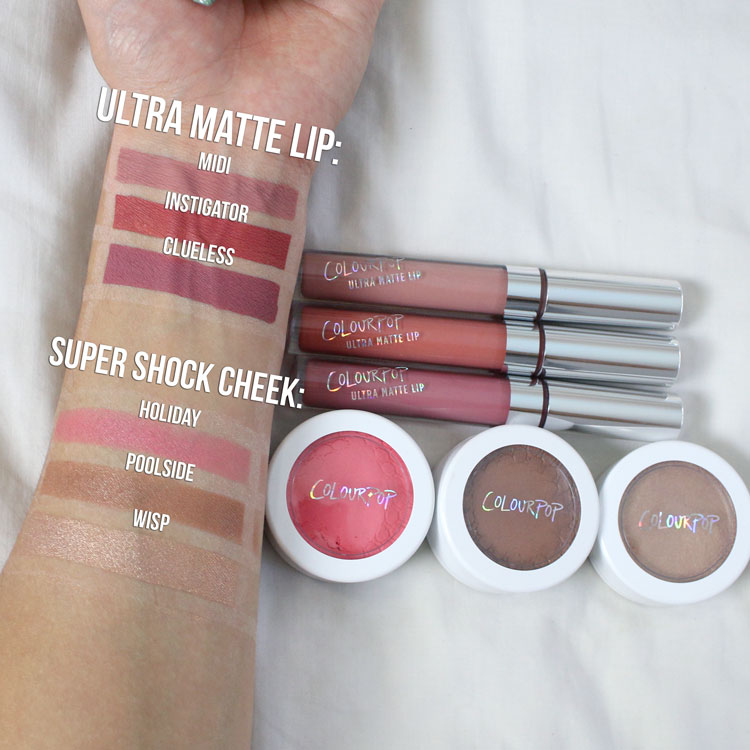 Swatch time! 🙂 Don't all of the products look gorgeous?! The three Ultra Matte Lip shades are super wearable. Midi is the perfect nude! It has a neutral undertone that pairs nicely with any makeup look. Instigator is a medium-dark peachy shade. So beautiful for fall! Clueless is a dark Mauve with a pink undertone that is really versatile.
Now, can we just talk about the Super Shock Cheek shades? I love how pigmented they are – they have lots of color payoff and no fallout due to their creamy formula. Holiday is a matte peachy pink blush that adds the perfect pop of color to the cheeks. Poolside is a deep bronzer with a golden undertone. This shade makes me feel like I've still got my summer tan! Last but not least, we've got Wisp. This is my favorite out of all of the products I tried – it's a gorgeous golden highlight with a pearlized finish and small duo-chrome reflects. So gorgeous popped right on the tops of the cheekbones!
These ColourPop products are so stunning – I can definitely see myself using them lots! I really love how wearable the Ultra Matte Lip shades are and I already know I'm going to get tons of use out of the Super Shock Cheek products. Have you tried ColourPop? Maybe it's time you do! 😉