Thursdays with Cheeky Rox: Cruelty Free Fall Beauty Essentials
Fall is officially here! Time to pull out those vampy lips and matte eyeshadows! There have already been tons of exciting new products that launched this season, so I thought I'd do a post rounding up my favorite cruelty free fall beauty essentials!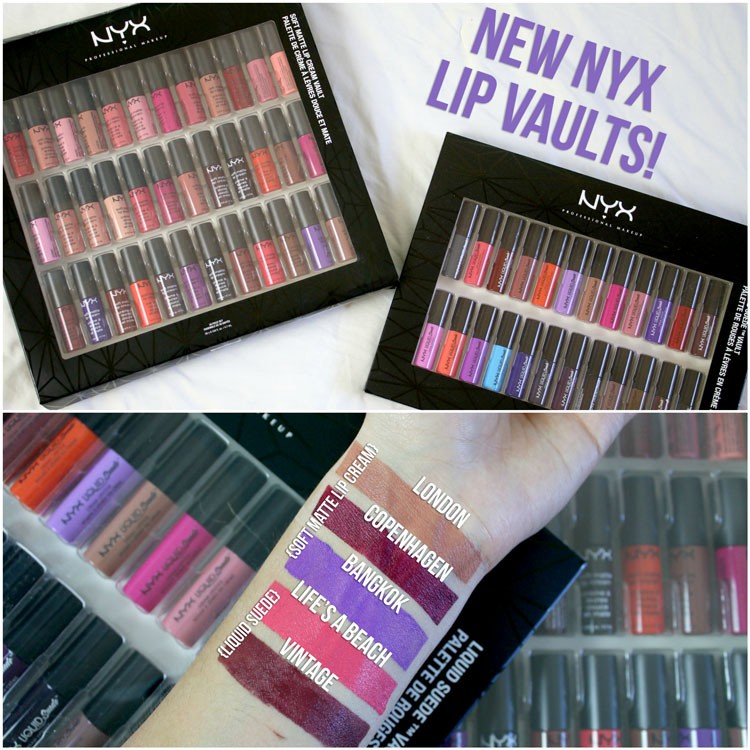 One of my favorite fall releases are these lip vaults from NYX Cosmetics! NYX released two brand new lip vaults of their best-selling matte lip formulas: the Soft Matte Lip Cream Vault and the Liquid Suede Lip Cream Vault. The Soft Matte Lip Cream Vault contains all thirty-six of the Soft Matte Lip Cream Shades. If you know me at all, you know I LOVE the formula of these lippies. They apply smooth and they're super creamy! The Liquid Suede Lip Cream Vault comes with all twenty-four shades of the NYX Cosmetics Liquid Suede Lip Creams. The shade range is incredible and the matte, waterproof formula is long-lasting while still feeling soft and wearable. These vaults are definitely a must-have if you're a matte lippie-lover like me! They'll be available in-store at ULTA starting October 23rd!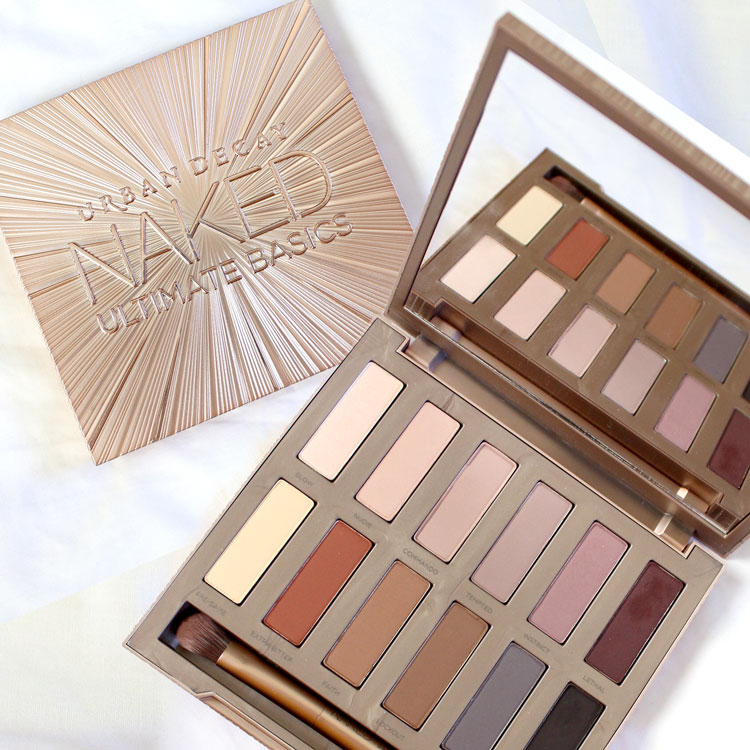 My matte-makeup obsession doesn't stop at the lips. Urban Decay released a new palette called the NAKED Ultimate Basics Palette and I'm so in love with it! This palette is a continuation of their best selling NAKED Basics series, so it was a very exciting release! The NAKED Ultimate Basics Palette contains twelve matte eyeshadows perfect for everything from everyday looks to matte glam looks. The shadows are super buttery, smooth and easy to blend. Urban Decay has done it again – which is why I'm putting this eyeshadow palette in my cruelty free fall beauty essentials!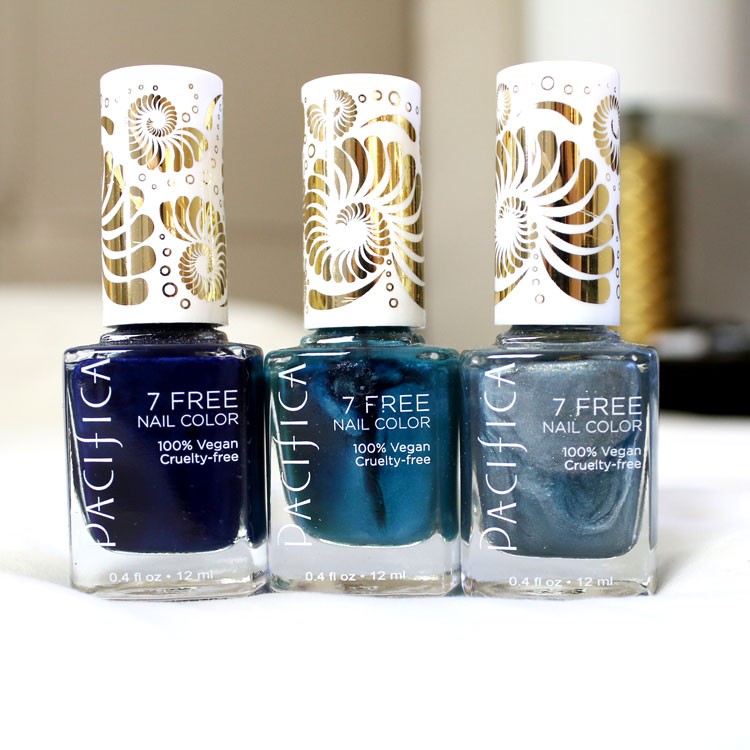 As soon as fall comes around, I usually opt for vampy, berry-toned nails… but right now I can't take my eyes off this 7 Free Nail Polish Trio from Pacifica! These cruelty free and vegan polishes are formulated without phthalates, toluene, parabens, camphor, formaldehyde, formaldehyde resin and xylene. Yay for non-toxic nail polish! And just look at those shades! From left to right, the trio comes with the shades: Midnight Rambler, Super Fox and Stardust Memories. Definitely going to paint my nails with one of these gorgeous shades next time! Move over burgundy, these blues are ruling my fall wishlist this year!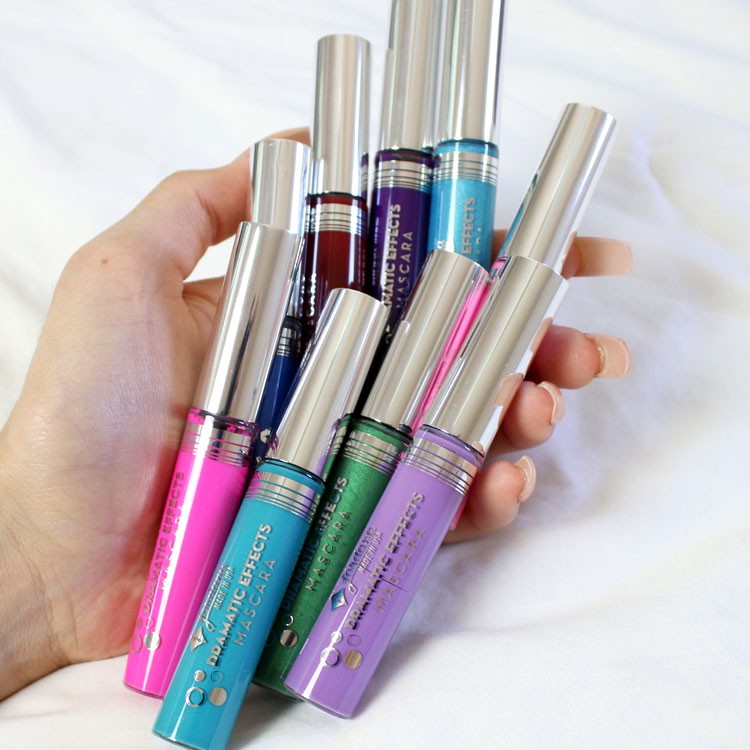 Colored mascara has been a huge trend this year in the beauty world so I thought I'd add the Jordana Cosmetics Dramatic Effects Mascara into my cruelty free fall essentials. These colored mascaras are available in nine vibrant shades ranging from purples and pinks to bright greens! So fun! I'm super into this trend because it really takes my eyes to a whole new level. I know these are going to be most appealing for my beauty dare-devils out there, but the Jordana mascaras are super affordable so don't be afraid to give them a try!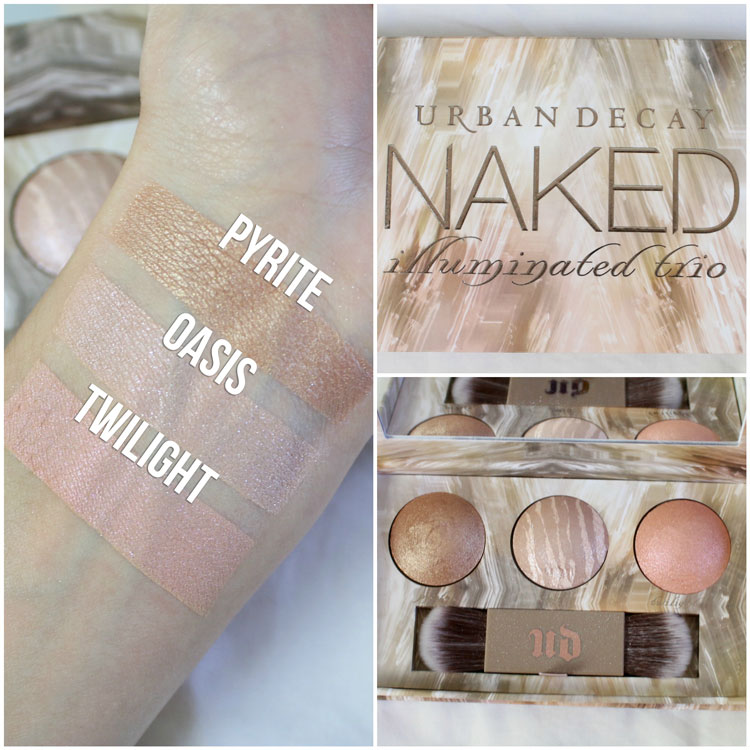 This would not be a complete fall beauty essentials list without a highlight palette! I mean, everybody needs some highlight in their life, right?! This is the brand new Urban Decay NAKED Illuminated Trio. The palette has three pigmented face-and-body highlight shades and a double-ended brush. The formula of the highlights is definitely harder than I expected, but once I worked my brush around I still found them easy to apply. They leave a nice sheen to the skin and have a super shimmery finish so if you love to glow, these will be right up your alley!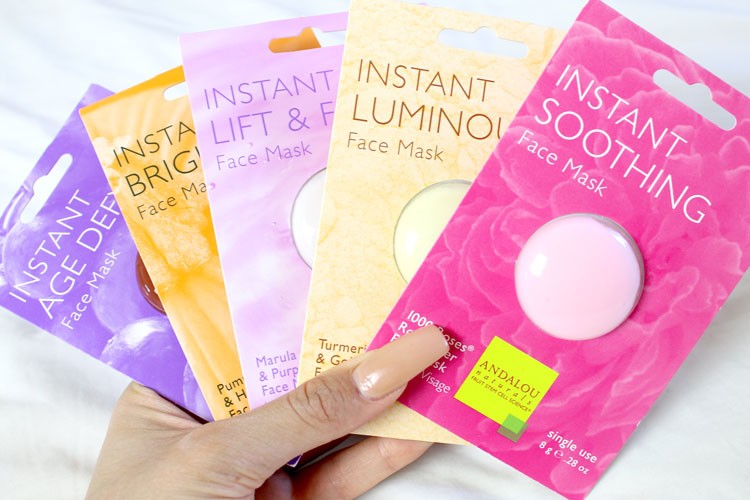 Last but not least, skincare is a must for me during fall time! With the changing of the season, my skin always seems to act up, so it's nice to have these Andalou Naturals face masks on hand! The masks are single-use and conveniently packaged anytime I want to give my skin some extra love. It's awesome that Andalou Naturals has so many different types of masks, especially since my skin can be a bit unpredictable at this time of year. My favorite has been the Instant Soothing Face Mask, but no matter what mask I choose, my skin always feels rejuvenated when I use one of the Andalou Naturals face masks!
Those are my cruelty free fall beauty essentials! If you have any other essentials, let us know in the comments below! You know I'm always up to try out new beauty products 🙂