Which razors are cruelty free razors?
Although razors themselves aren't tested on animals, finding cruelty free razors is tricky! This is because the personal care industry is practically monopolized by big brands that have less-than-honorable ethics and test their products on animals in one way or another.
Here are 5 popular brands of razors and the breakdown on their cruelty-free status.
Gillette, maker of the infamous Venus razor, is the biggest manufacturer of disposable razors wordwide. They're owned by Procter & Gamble, who are notorious for animal testing and also own brands such as CoverGirl, Olay, and Herbal Essences – none of which are cruelty-free. Gillette also make a full range of shaving creams and products that are tested on animals, making the brand itself NOT cruelty-free. BIC should also be avoided, as they're NOT cruelty-free and can be found on PETA's list of companies that do test on animals.
Schick is another popular brand of women's razors, owned by Energizer Holdings. This big corporation also owns Skintimate shaving creams and Hawaiian Tropic sun care, both of which are sold in China, and therefore being tested on animals in accordance with Chinese law. Therefore, Schick razors might be cruelty-free, but they're owned by a parent company that isn't. (Editor's note – see our stance on this here.)
Note from Tashina of Logical Harmony (who I call the cruelty free detective – she's great at finding out secrets!): Energizer Holdings are just a distributor. Some brands they own may be tested on animals, but that's at the decision of the brand itself. All brands underneath it operate independently. I know that's another tricky line, but it's not really the same as a parent company like L'Oreal who controls a lot about the brands they own and isn't just a distributing channel.
Popular among vegans are Personna razors. You might have seen this brand in a health store or heard of it on a vegan forum.
Note from Tashina of Logical Harmony: Personna is also sold in a lot of vegan only places, like veganessentials.com and Food Fight Grocery that actually do an amazing job of verifying brands as being both cruelty free and vegan. If a parent company tests on animals or anything along those lines, they won't carry the brand.
I haven't been able to get a response from American Safety Razors about animal testing. Personna however has replied with their own animal testing stance and it's not the same response you get from Energizer Holdings and not a blanket response for all EH brands.
My personal recommendation for cruelty free razors is Preserve. This company exclusively makes razors, toothbrushes, and personal care items that are made from recycled materials. This means that not only do they refuse to test on animals, but they're also eco-friendly! To top it off, their razors perform very well in my experience, and they're widely available: you can find them at Whole Foods, Trader Joe's, Target, or order them online from Amazon.
One last concern when it comes to cruelty free razors: are they vegan? This question might sound ridiculous to some, but you might be surprised to learn that a lot of razors contain a polyurethane moisture strip that's sometimes lubricated with animal ingredients. If you're vegan and you want to make sure that your cruelty free razors don't contain animal ingredients, Preserve's razors are the only ones I've found that actually list the ingredients of their moisture strips (aloe, vitamin E oil, vegan colorant) on their website. This makes them the safest vegan option.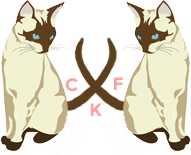 Suzi is the founder of Cruelty Free Kitty, a beauty blog for sassy animal-lovers who aim for the perfectly cruelty-free home and makeup stash. She's on a quest for the best cruelty-free products, from makeup and skincare to personal care and household products. Besides beauty, she's passionate about fitness and healthy living, and has an undying love for pugs.