I love sprayin' stuff on my face! Facial mists and spray toners are especially nice for the hot weather we've been having. You can spray them directly on your face during your skincare routine, or you can spray onto a cotton ball for a more thorough clean. I also spray throughout the day – whether I have makeup on or not – if it's a fine mist, it will actually help set your makeup. (Some heavier sprays are better for pre-makeup use only.)
Here are some of my current faves: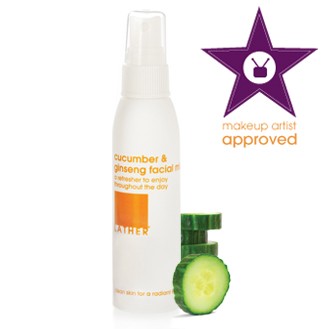 LATHER Cucumber & Ginseng Facial Mist – an alcohol-free mist with cucumber, ginseng, fennel, vetiver, ylang ylang and algae extracts to soothe and tone skin. This one's great for all skin types. Don't be scared off by the addition of ylang ylang and vetiver – although those are usually heavy scents, the toner actually just smells like fresh cucumbers. Nice for a hot summer day!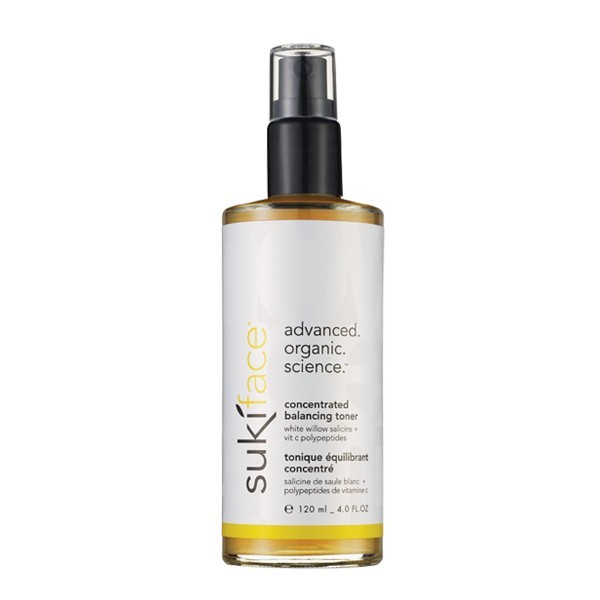 Suki Concentrated Balancing Toner – a treat for combination, oily or acne-prone skin. This cruelty free toner mist has all kinds of skin-loving ingredients: rose distillate, lavender oil, calendula, seaweed, willow bark, chamomile, tea tree oil, aloe, rose hips and Vitamin C peptides. Unfortunately, I'm allergic to Vitamin C, so I can't tolerate this one, but that shouldn't be an issue for most people. Suki also has a Nourishing Toner for normal to dry skin.
Here are a few toners I have already reviewed. You can click on the links for the full reviews!

Omorovicza Queen of Hungary Mist – a luxury toner for all skin types.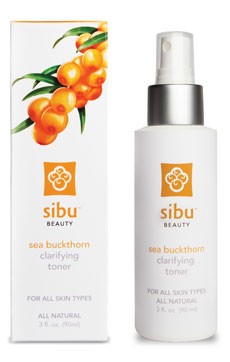 Sibu Beauty Sea Buckthorn Clarifying Toner – a non-drying toner made with sea buckthorn oil – for all skin types.
LUSH Breath of Fresh Air and LUSH Tea Tree Water toners – Essential oil blends from LUSH. Breath of Fresh Air is perfect for any skin type, and Tea Tree Water is best for acne-prone, combination or oily skin.
Jen