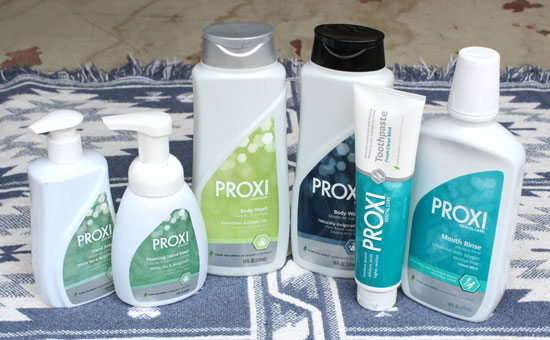 PROXI cruelty free toothpaste is pretty amazing. It's got hydrogen peroxide to whiten teeth without any pain or sensitivity. It has no SLS (which some say causes acne around the mouth) or Triclosan. It's a good cruelty free alternative to Colgate Optic White or Rembrandt Whitening toothpaste. The foaming action cleans while fluoride aids in the prevention of cavities. The Fresh Clean Mint flavor tastes great while leaving your mouth clean and breath fresh.
I also tried PROXI's cruelty free mouthwash. PROXI Mouth Rinse uses the power of hydrogen peroxide to release oxygen for healthy whitening results. The alcohol-free formula not only removes stains caused by coffee and tea, but also kills the germs that cause bad breath. It's great for whitening, but I can't get past the taste. It tastes hydrogen peroxide-y like the Listerine Whitening mouthwash that my boyfriend buys (Listerine is not cruelty free BTW!). If you don't mind the taste of those whitening mouthwashes, then you won't mind this one either. I'm going to try to get my boyfriend to switch to Proxi since he doesn't mind the taste!
While you're at it, also check out PROXI's body wash and hand soap. The packaging is clinical and boring, but the product inside is anything but. They smell wonderful and I highly recommend you give them a shot!