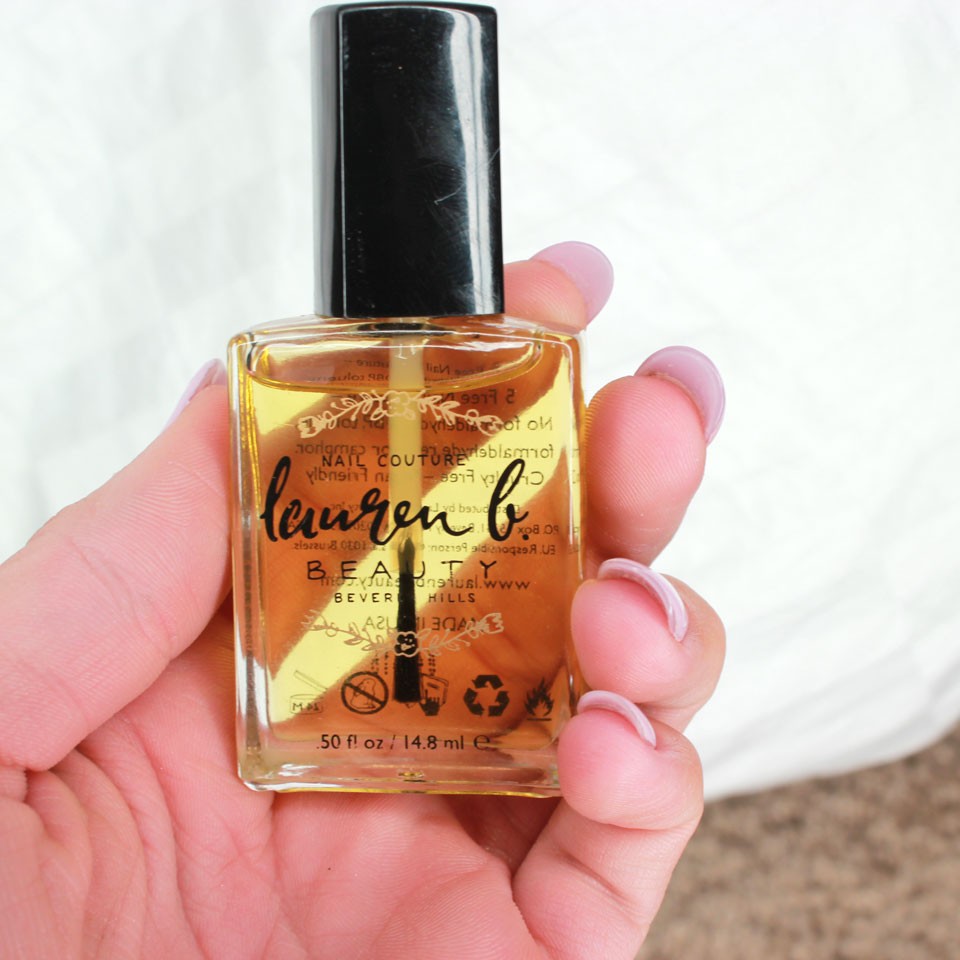 We condition our hair, we moisturize our face and we lather up our entire body in creams and lotions to stay hydrated– so why are we neglecting our nails?
The curse of acrylic nails has struck me again. I fell into the trap of longing for long, beautiful nails and when I decided it was time to go au-natural, there was hell to pay! Everyone who has been in an on and off relationship with acrylic nails knows the struggle of the brittle aftermath involving bendy nails and horrendous cuticles! During my most recent "break" between sets, I turned to Lauren B. Beauty to overcome some of the inevitable struggles.
I am a picker — I pick at pimples, nails and most often, my cuticles — resulting in a bloody and painful mess around my fingers! Lauren B. Beauty has all sorts of nail products including polishes, base coats, top coats and nail care. I added the Nail & Cuticle Balm and the Cuticle Oil to my daily "after shower routine" and had great results. Both products really helped keep the area around my nails hydrated and in turn prevented me from picking the dead skin!
Hangnails can develop from any outside factor causing dry skin including cold weather, harsh chemicals, and even frequent immersion in water. So, it makes total sense that the key to getting rid of these small but painful annoyances is targeted moisture!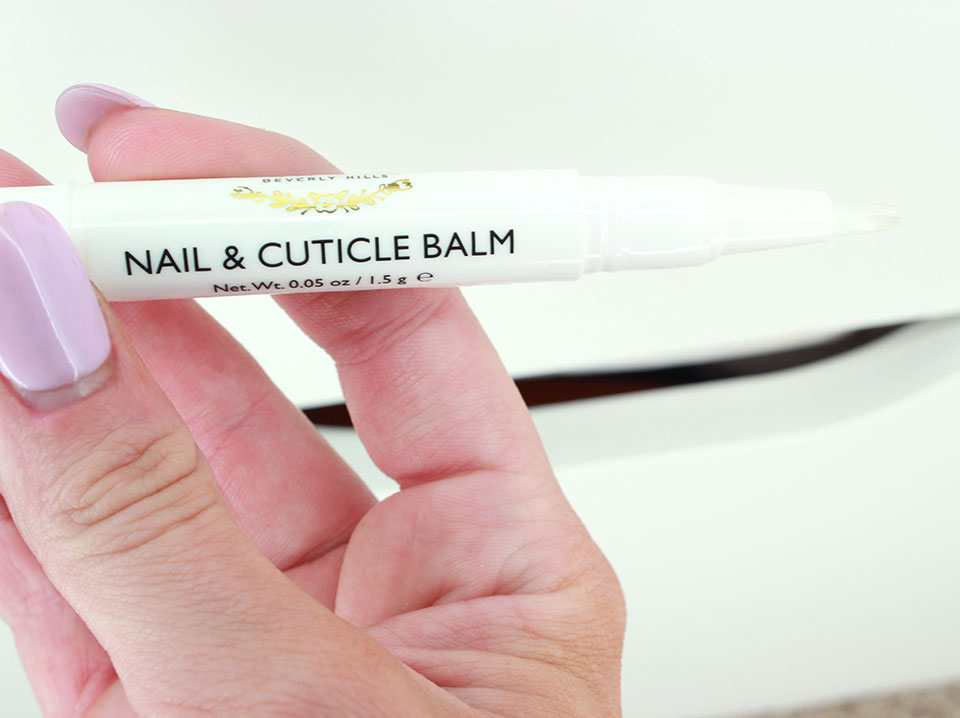 The Nail & Cuticle Balm comes in a super convenient stick (similar to a teeth whitening stick) making it a perfect product for on the go. I have been traveling a lot recently and don't let myself get on a plane without this bad boy. Having it readily available prevents me from picking around my nails and also constantly reminds me to stay moisturized and hydrated!
The fast-absorbing formula of the stick differs from the ultra hydrating Cuticle Oil– which I prefer to use at home.  Though the oil seems to take longer to absorb, I find it just a smidge more moisturizing than the balm. The oil comes in a nail polish-like twist off which makes for easy application. A little goes a long way and I can see these products lasting me a very long time.
Moral of the story: don't neglect your cuticles — ESPECIALLY as we are approaching the dry, winter months! These products, along with other nail essentials, are available at Lauren B Beauty online and retailers throughout the states.
Kelly Martin is an aspiring writer studying Public Relations at North Carolina State University.  Prior to falling in love with makeup and the beauty industry, Kelly was a competitive gymnast and former D1 NCAA diver.  You can find her on Instagram – @kellymartin70