Dimethicone Products: What are They?
I've been seeing a ton of dimethicone products lately. I like the way they give my skin that Photoshopped look, but I wasn't sure if they were good or bad for my acne-prone skin, so I did a little research.
Dimethicone products fill in lines and smoothes the texture of your skin, which gives you an immediate "gaussian blur" look (Photoshop users know what I'm talking about!). It seems that dimethicone and similar ingredients (such as cyclomethicone, dimethiconol, and phenyl trimethicone) are man-made polymers that are generally recognized as safe (and approved by the FDA for use in cosmetics). Dimethicone is listed as a low hazard ingredient in the Skin Deep Database (which I take with a grain of salt anyway). But is it good for your skin?
Britta Aragon from the Cinco Vidas blog, says dimethicone products are generally safe, but not good for your skin. She says it creates a barrier on the skin (like mineral oil), which can cause your skin to become more dry with long term use, could trap bacteria which can cause acne, prevents sloughing of the skin and temperature regulation/sweating, and could increase skin irritation levels.
On the other hand, Truth in Aging, says dimethicone products are non-comedogenic (meaning it doesn't clog pores or cause acne) and can actually PREVENT skin irritation, as well as reduce inflammation and redness from rosacea!
So is it bad for acne or what? It is my understanding (correct me if I'm wrong) that the dimethicone molecule is too big to actually clog pores (it sits on the top layer), but there is a possibility of trapping the dirt under a layer of dimethicone (especially if you apply to unclean skin). I've been using dimethicone-based products for a few weeks, and I haven't seen any new acne or oiliness (or dryness). My thoughts are that silicones are probably not the best for DAILY use, but just fine for occasional use.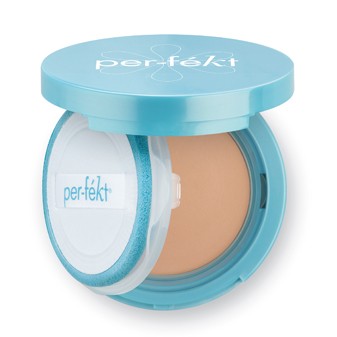 I get a ton of compliments on my skin when I use my Perfekt CC Cream with SPF 30. It's a new product that gives me buildable color, smooths out fine lines and bumps, and protects me from the sun – all in one portable package. It's quick and easy to apply, and it looks great.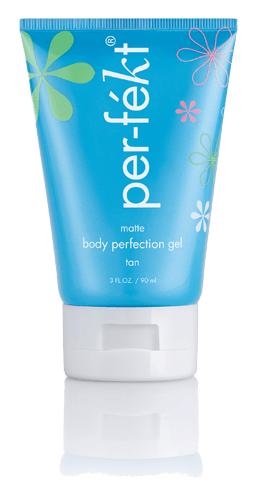 I'm also really into their Body Perfection Gel (in Tan). It covers up all the discoloration on my arms and legs and gives me a subtle glow. Again, I don't wear this every day – just when I want a little extra oomph! You can find Perfekt at Fred Segal and Sephora, as well as at www.perfektbeauty.com.
For undereye brightening and line smoothing, I like Nuance by Salma Hayek's Tinted Eye Brightener. It's made with dimethicone, blue agave & lemon extracts, caffeine (to reduce puffiness) & vitamin C. It brightens dark circles while smoothing the appearance of fine lines and wrinkles immediately. It comes with a brush on applicator, but I find it easier to apply by patting it gently under my eyes. It's got a peach tint, which is perfect for covering dark circles. You can find Nuance products at CVS drugstores.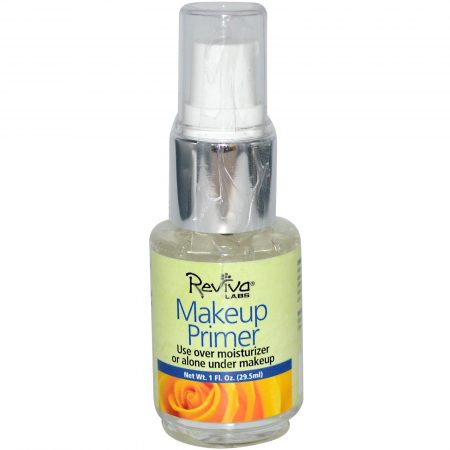 If you're looking for a great makeup primer for all skin types, try Reviva Labs. Their Makeup Primer is dimethicone-based, with Vit A, Vit D, olive oil, squalane and CoQ10 (a potent antioxidant). It fills in lines, and helps to give your makeup a smooth canvas. You only need a small amount to cover your entire face, so the 1 oz bottle will last a long time. Again – you really have to try a dimethicone-based primer to see if it's right for your skin.
Wondering if dimethicone and other silicones are good or bad for your hair? Personally, I like them in moderation. Read this article on FutureDerm for more info on the good and the bad. And this article on alternatives.
What are your thoughts on dimethicone products and silicone-based products? I'd love to hear it!