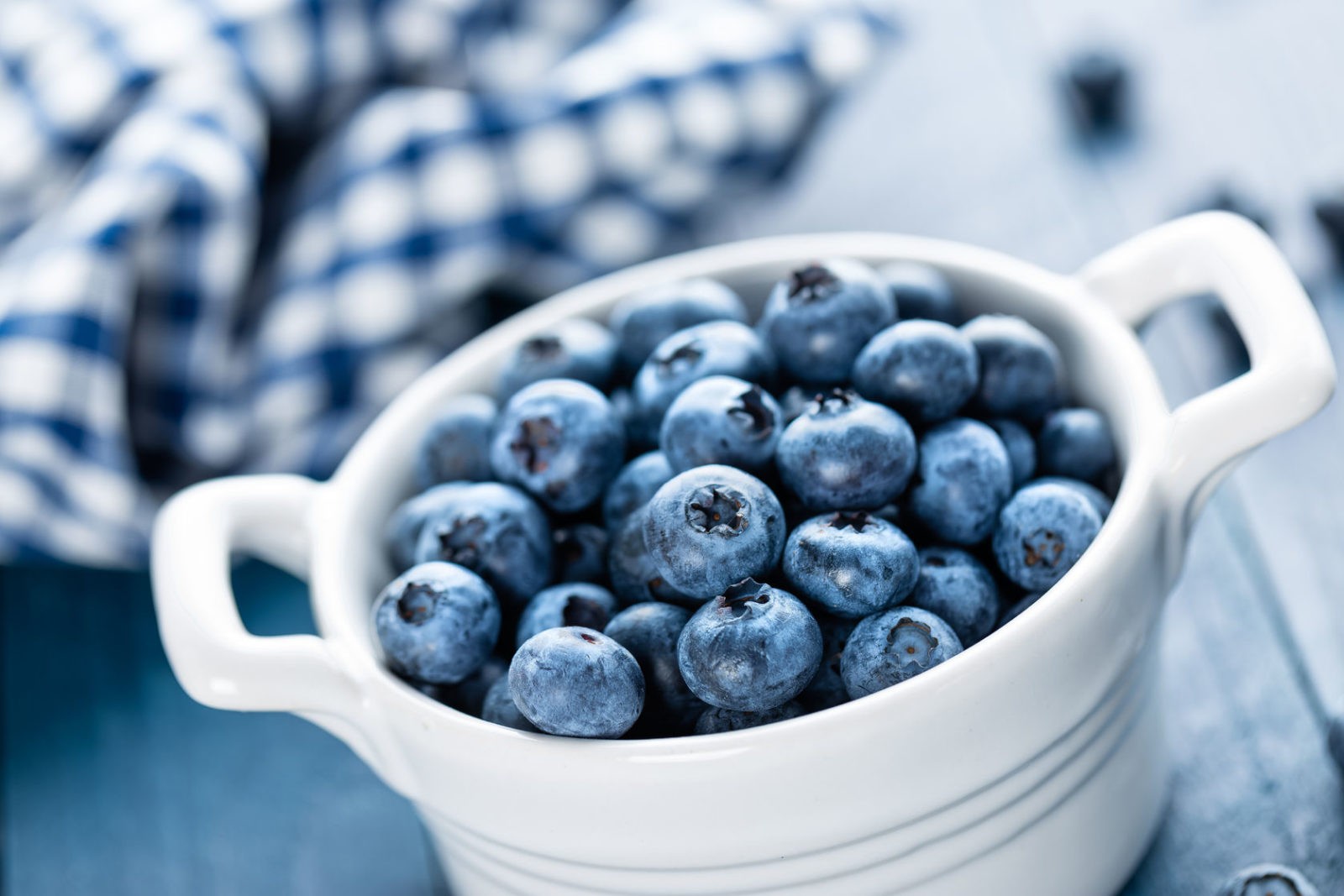 DIY Blueberry Face Mask Recipe
I was feeling crafty last night, so I mixed up a batch of blueberry awesome-ness to make my own DIY Blueberry Mask! It's super easy to make. Blueberries are powerful antioxidants and great for your skin. In addition to putting them on your face, you should EAT them for great skin from the inside out!
I blended the following ingredients (I used a VitaMix but a regular blender should do just fine):
1 cup fresh blueberries (okay I cheated and used frozen, which meant I had to wait for it to not be FREEZING so I could put it on my face!)
3/4 cup virgin coconut oil
2 tablespoons rosehip oil, almond oil or jojoba oil (I used rosehip oil)
2 tablespoons rosewater (optional)
1 tablespoon honey (optional)
For exfoliation, you can add 1 cup of oatmeal or 5 whole almonds
I left this on for 10 minutes and then rinsed. My skin was super soft and smooth afterward and there was no leftover greasiness from the coconut oil. I'm not posting a pic of the mask on my face, because it turns red and basically looks like I have a bloody face! I didn't want to scare anyone – haha! I followed up with Atmosphere Protection Cream by Osea Malibu. It smells like a spa in a bottle and although it does contain oils, it doesn't seem to make me break out.
The next morning, I woke up with soft, smooth skin that felt like I had just had an expensive facial! Wow!
I also got a really handy pitcher from Target today. It has a strainer thingie to add fruit, so you can make your own flavored spa water. I added blueberries of course!