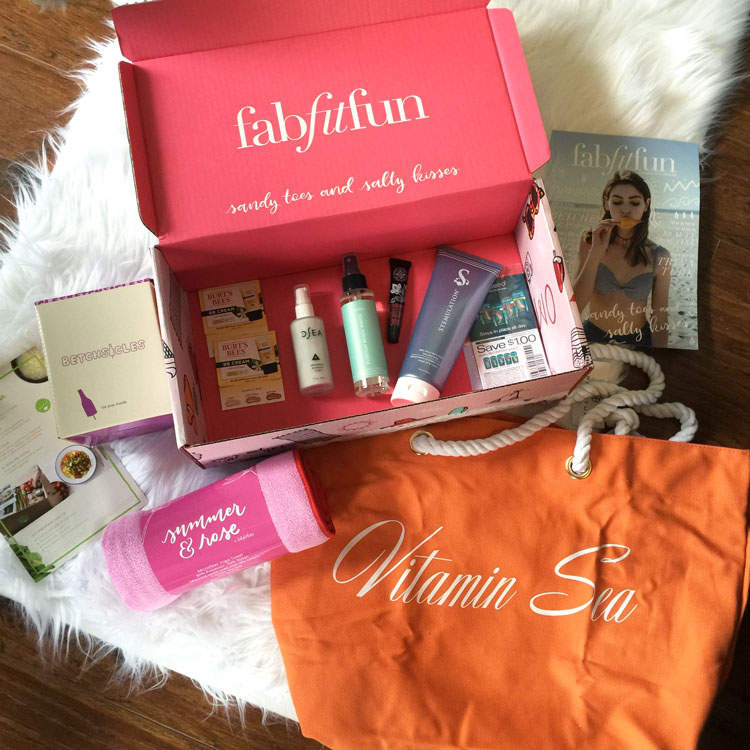 After receiving the 2016 FabFitFun summer box, I'm starting to get excited about the possibilities for summer fun! I love how the box is not just a box of random stuff – it's a carefully curated slice of life. Everything is picked to invoke a feeling for the season. The details are not overlooked – the box itself is covered with summer imagery and quotes like "sandy toes and salty kisses." The magazine that comes with the box features the products of course, but it also includes designer Q&As, party ideas, summer recipes and yoga tips. As an adult, this is the closest feeling I can get to a Happy Meal!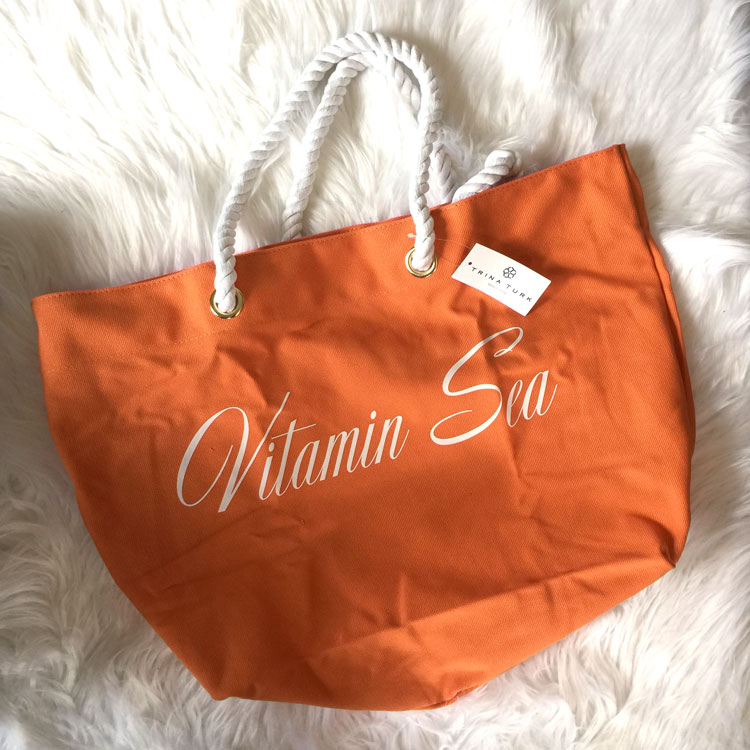 This summer's box includes a gorgeous, brightly colored Trina Turk tote. The one I got is bright orange with white rope handles and the words "Vitamin Sea" across the front. The perfect beach bag! I'll use this for shopping and spa trips as well.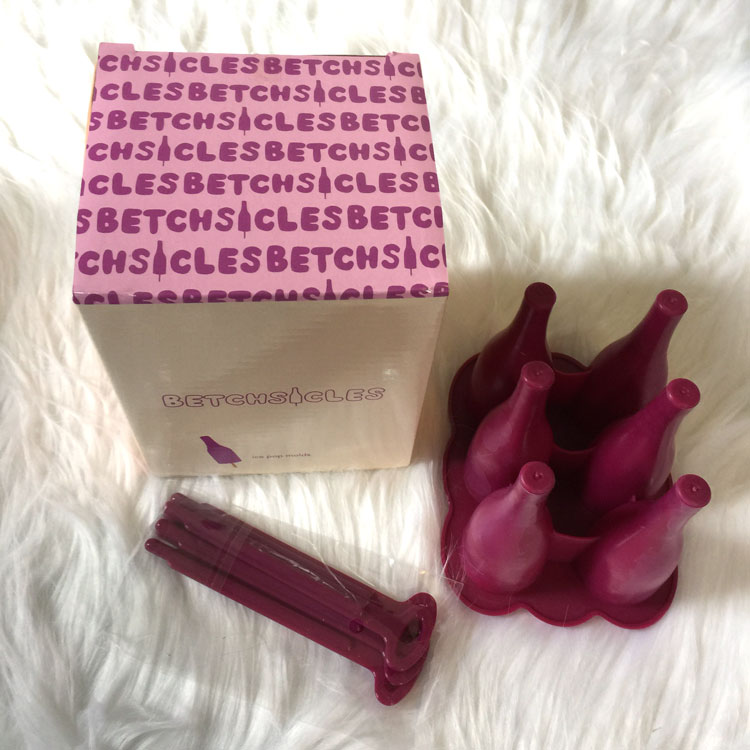 One of the fun things in this box is the "Betchsicles" ice pop molds – a collaboration between FabFitFun and Betches (you've seen their Instagram, right?). They are shaped like champagne bottles. You can make alcoholic or virgin popsicles with these cute little molds. There are a few recipes in the FabFitFun magazine, but you can use any blended fruit (frozen or fresh). Add vodka and freeze to make an adult treat!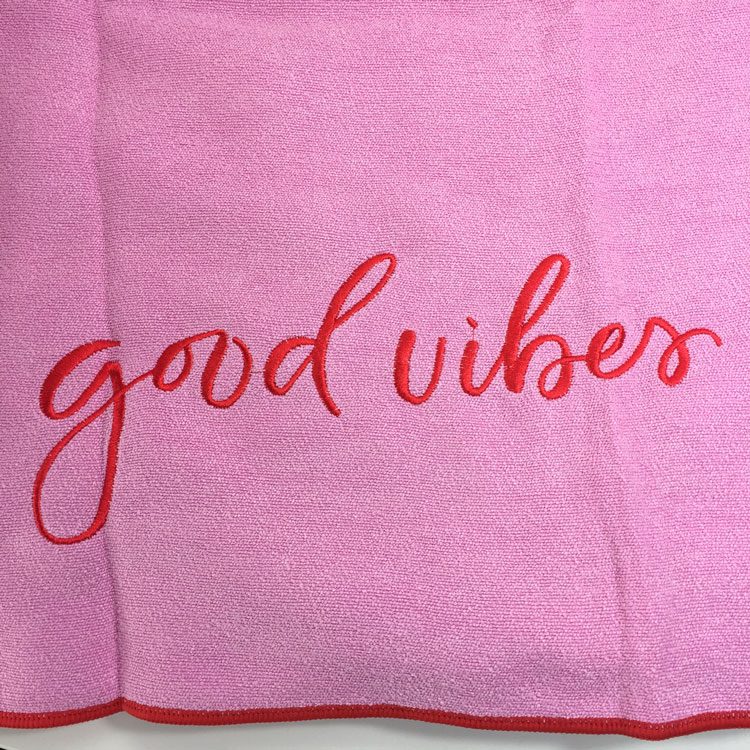 The big pink thing in the photo is a Summer & Rose yoga towel. It's made with an absorbent material that can be used for yoga class or a trip to the beach (or both!).  I opened it up to find the words "Good Vibes" written across the front. Love it!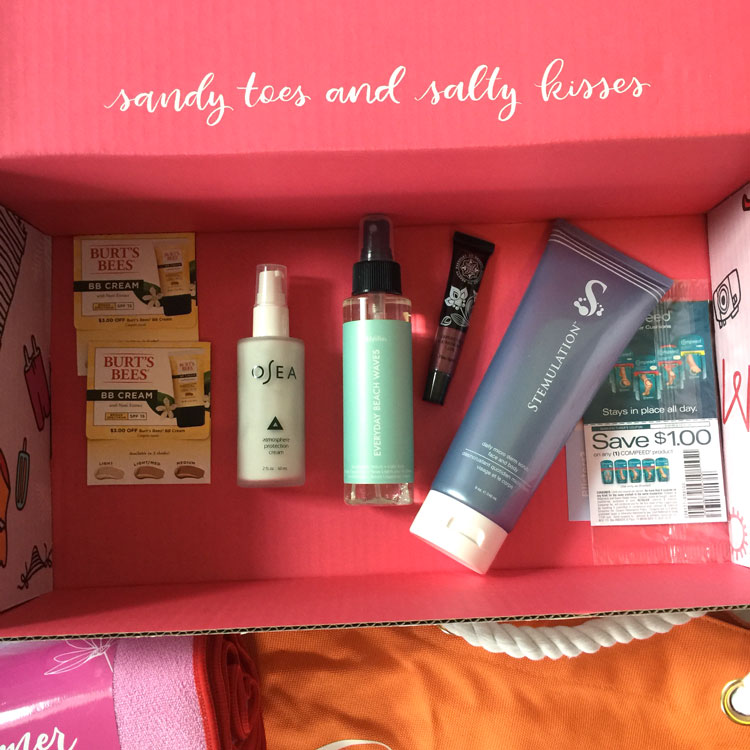 The box includes full sized beauty products too. I'm excited that they included the Osea Malibu Atmosphere Protection Cream. It's a lightweight day cream that moisturizes and protects your skin. It's made with algae extract and natural oils and essential oils. We've reviewed Osea on the blog many times – love their products! All Osea Malibu products are cruelty free and vegan.
The Stemulation Daily Micro Derm Scrub comes in a very generous container and can be used for face and body. There's a full sized FabFitFun Everyday Beach Waves Spray (perfect for wavy haired gals like myself) and a full sized Passport to Beauty Gypset Luminous Lip Gloss (I got a pretty purple shimmer shade called Free Spirit).
Use this link to join and get 20% off your next FabFitFun box!