Today marks the launch of the new Too Faced Born This Way Naturally Radiant Concealer! Too Faced sent me the entire line so I can share my thoughts (and swatches) with you.
I think the collection is pretty broad in terms of shades (from "Very Fair" to "Deep"), but with any line, there's always someone who can't find a good match. Sometimes I can't even find my shade with brands who specialize in having "every shade". That being said, I found a good match with Too Faced's Born This Way Concealer in "Light." I am on the pale side with neutral more-toward-yellow undertones. Some pale shades tend to be too pink or too yellow, but "Light" worked out perfectly for me.
I would encourage you to check out other bloggers' reviews, so you can see what the swatches look like on different skin tones. I heard from Phyrra that the "Very Fair" shade doesn't match the lightest Born This Way foundation in "Snow". The concealer seems to be darker. See Phyrra's swatches here.
The Naturally Radiant Concealer is made with coconut water and hyaluronic acid to moisturize without being oily, and Alpine Rose to to brighten and promote elasticity. That being said, I did find some slippage under the eyes after applying (probably from the dimethicone, which never seems to play well with my combo/oily skin). A dusting of powder helps to set the concealer. It also contains yogurt powder/acidophillus, so although cruelty free, it's not a vegan product.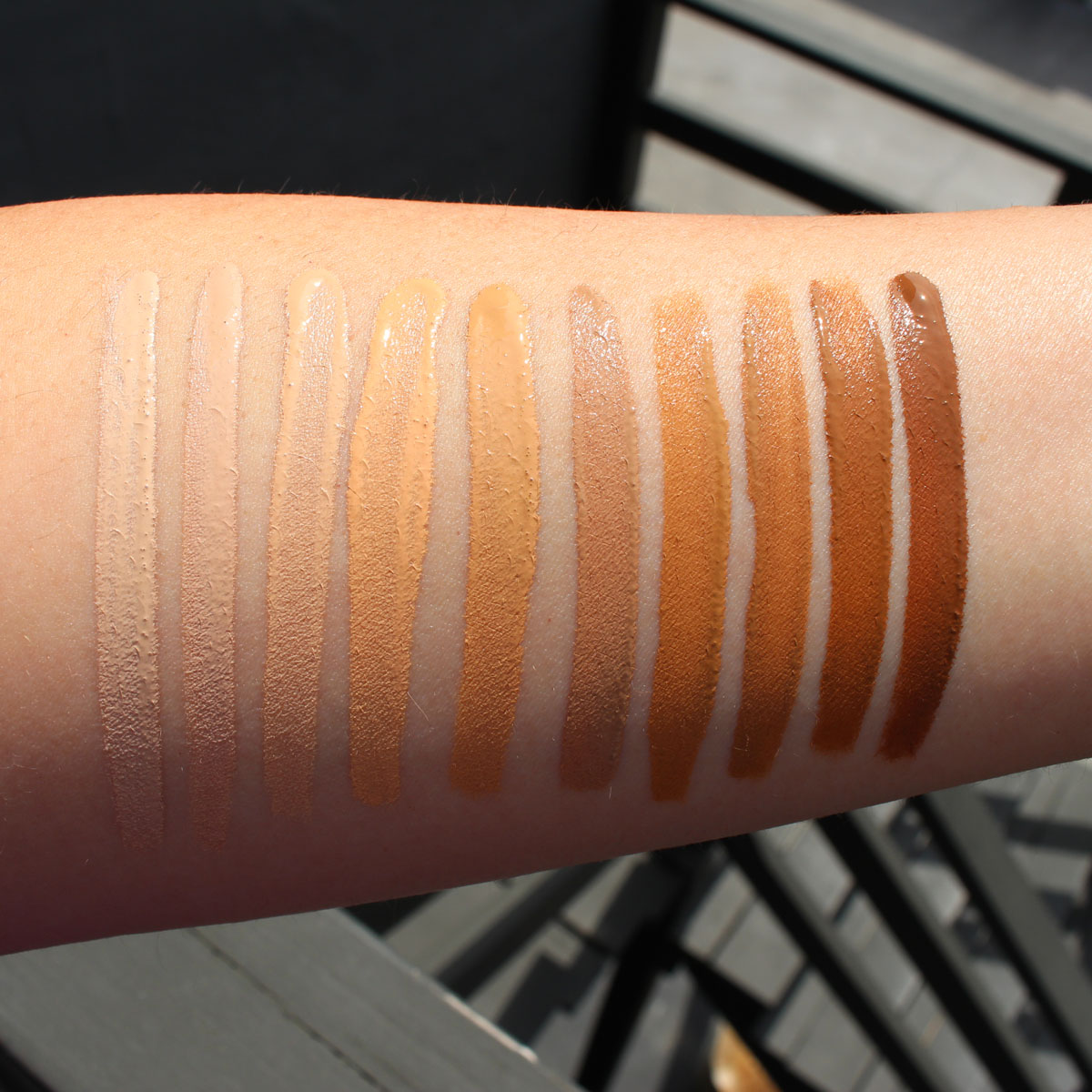 Here is how each shade is described (see how they look swatched in bright daylight above; Shades from Left to Right):
Very Fair – pale with pink undertones
Fair – light with pink undertones
Light – golden undertones
Light Medium – medium with peach undertones
Medium – tan with golden undertones
Medium Tan – pink undertones
Tan – golden undertones
Deep Tan – golden undertones
Dark – golden undertones
Deep – pink undertones
These concealers are available today at TooFaced.com. If you try them, let me know what you think!