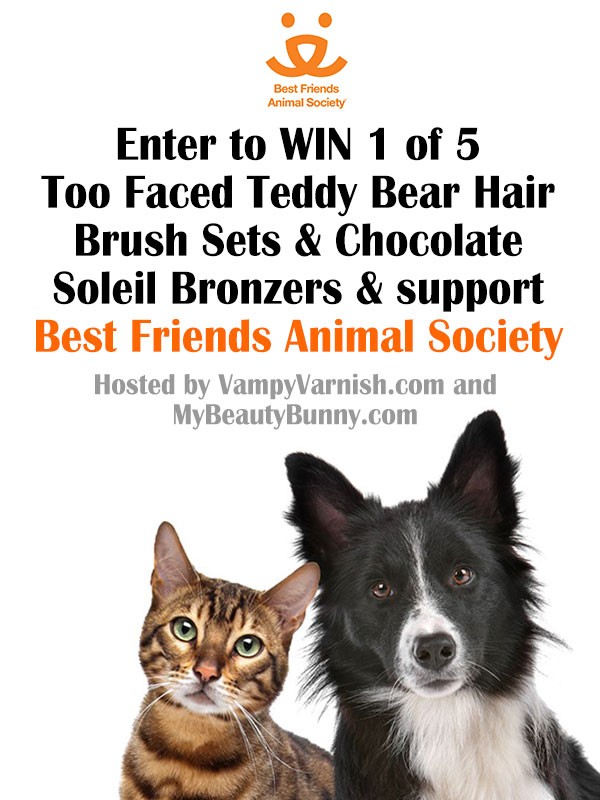 You guys know how much I love Too Faced Cosmetics. A fabulous cruelty-free brand, and one of my faves. But have you heard of Best Friends Animal Society? This giveaway is all about giving them the attention they deserve!
Kelly from Vampy Varnish asked me if I wanted to work together on this giveaway, and I said heck yes! Kelly is a major animal lover, and if you've been living under a rock and haven't checked out her blog, go do it now!
When we work together – we can make a real difference for animals!
Best Friends Animal Society (BFAS) started 30 years ago and helped pioneer the no-kill shelter movement. Still today there are around 4 million pets killed in shelters and their goal is to get that number down to zero. So how do they do this? They have implemented spay/neuter programs and work on increasing the number of people who adopt pets, rather than buying them from puppy mills, etc.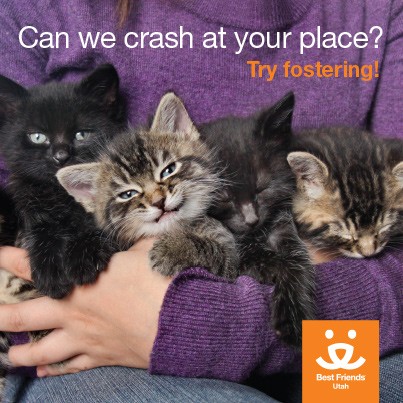 They created the nation's largest no-kill animal sanctuary in Utah where they accept cats, dogs, horses, and all types of animals who have nowhere to go. Some of their initiatives include a city-wide program in Los Angeles called No-Kill Los Angeles where they have gotten over 50 local organizations involved. They also have pit bull, puppy mill and cat initiatives.
Too Faced is cruelty free and a huge supporter of animals. Over the holidays, they gave donations to BFAS in lieu of gifts. LOVE, LOVE, LOVE that idea!
So, Kelly and I thought this would be a great way to give some attention to this amazing organization and also give you guys the opportunity to win some fabulous products donated by Too Faced!