Hourglass Cosmetics Going Vegan in 2020
Hourglass Cosmetics is one of the few really high end cruelty free brands out there, and I'm excited to report that they are going to be completely vegan by the year 2020! Many Hourglass products are vegan already, but they are going to phase out what is already in distribution and start selling only vegan formulas. They will be replacing ingredients like beeswax and carmine (the red color found in many cosmetics comes from beetle shells).
"At Hourglass, we believe that luxury is a combination of innovation and integrity," says Carisa Janes, founder and CEO of Hourglass Cosmetics. "This begins with our commitment to creating cruelty-free products and ultimately being the first completely vegan luxury cosmetics brand in the world. It is not a simple solution, but we are dedicated to putting in the time and effort it will take to find vegan alternatives for our product formulas."
Let's talk about some of my favorite Hourglass cruelty free and vegan products!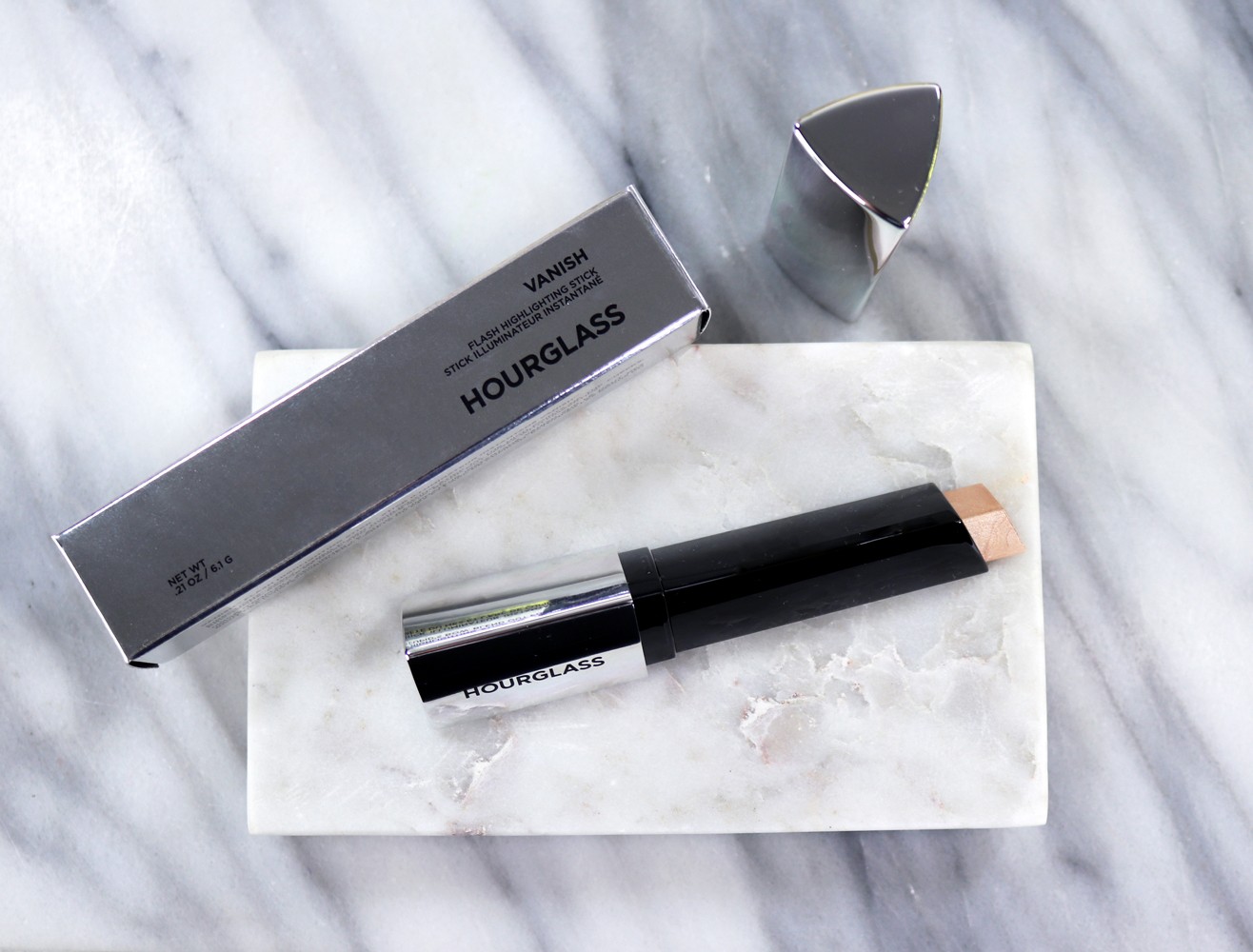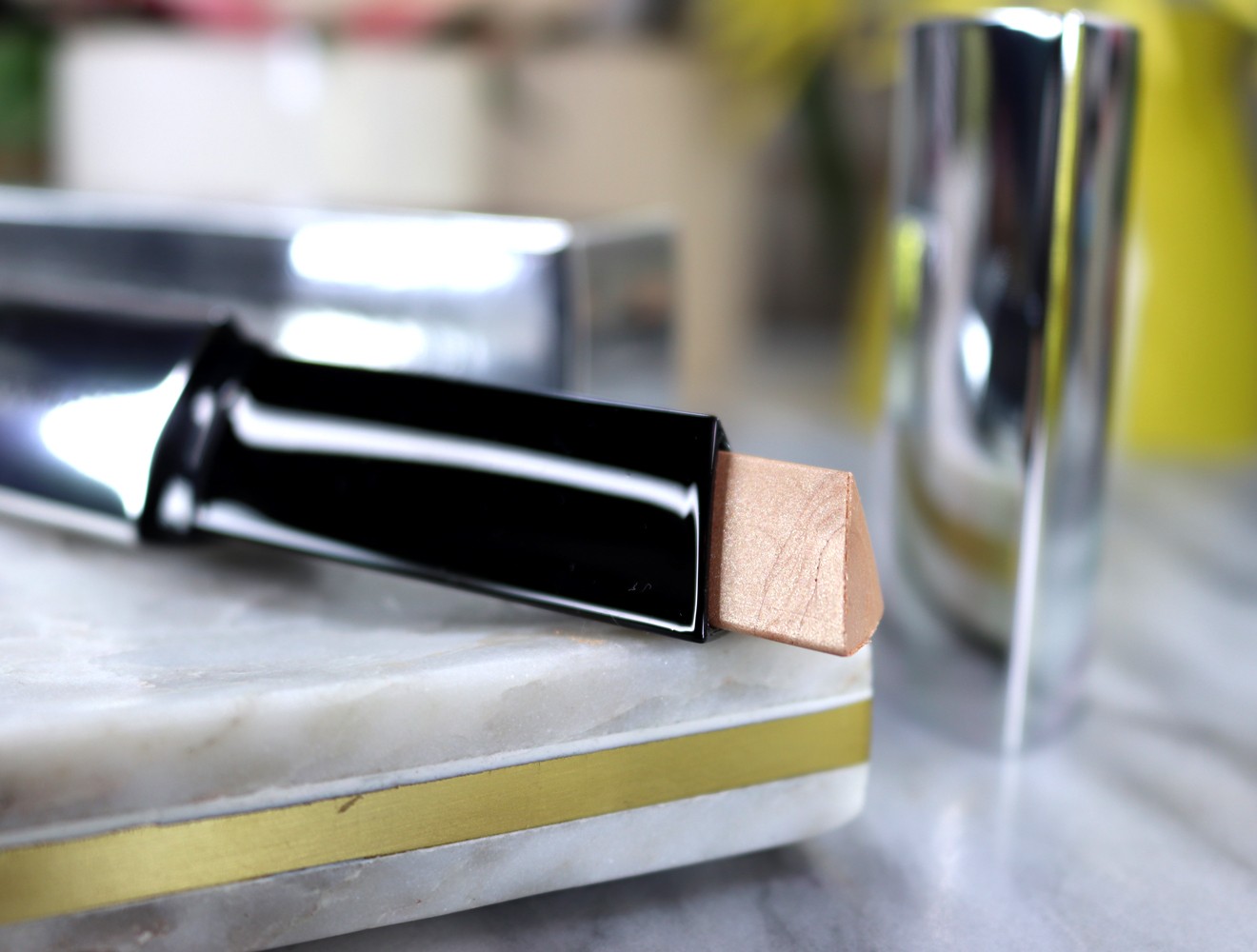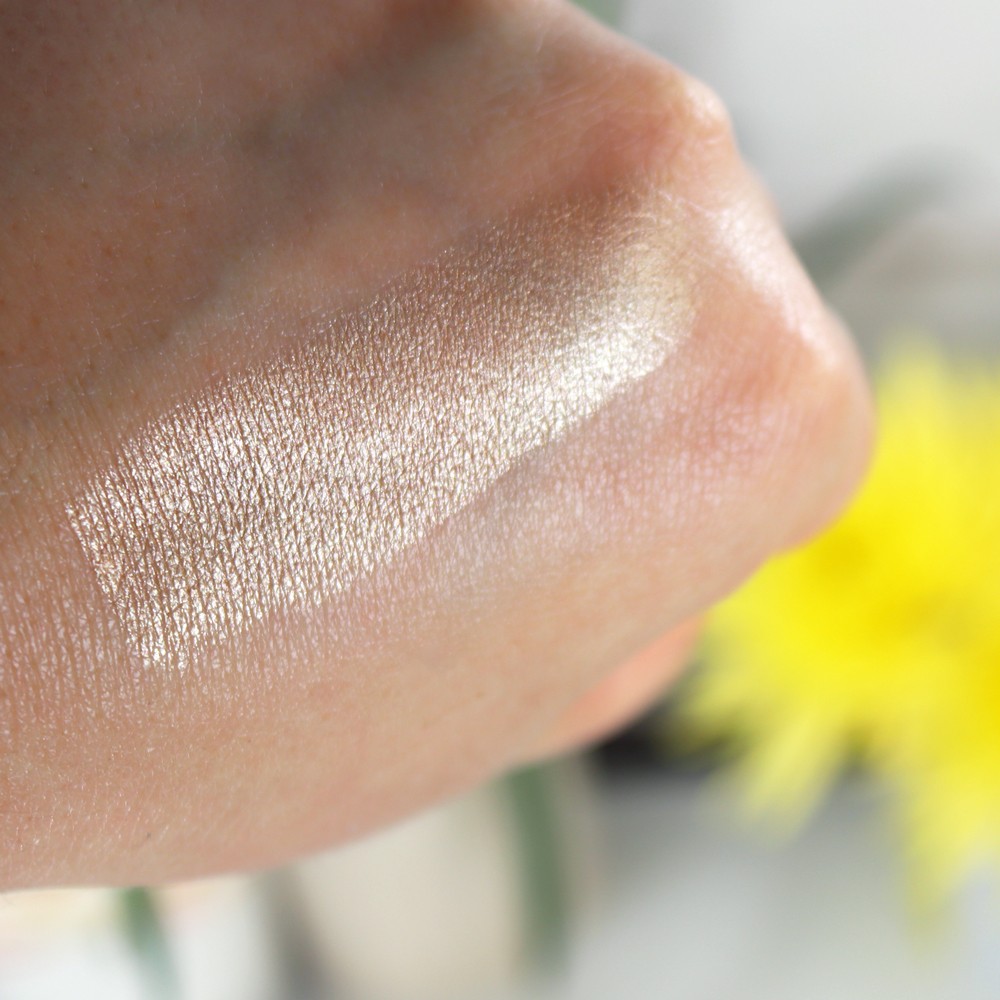 First, have you guys tried the new Hourglass Vanish Flash Highlighting Stick ($42) yet? They sent me a sample of the highlighter in "Champagne Flash". It's a pale white/gold shade with a whole lot of shimmer. It goes on easily via the stick and you can blend it with your fingertip (my preferred method), a brush or a sponge. It doesn't have big glitter particles (I can't stand that personally), but it does have a lot of shimmer. It feels super lightweight on your skin – you won't even realize it's there. It's pretty bold, so if you want a natural looking highlight, this probably won't be it. But if you want to STROBE, this is your highlighter!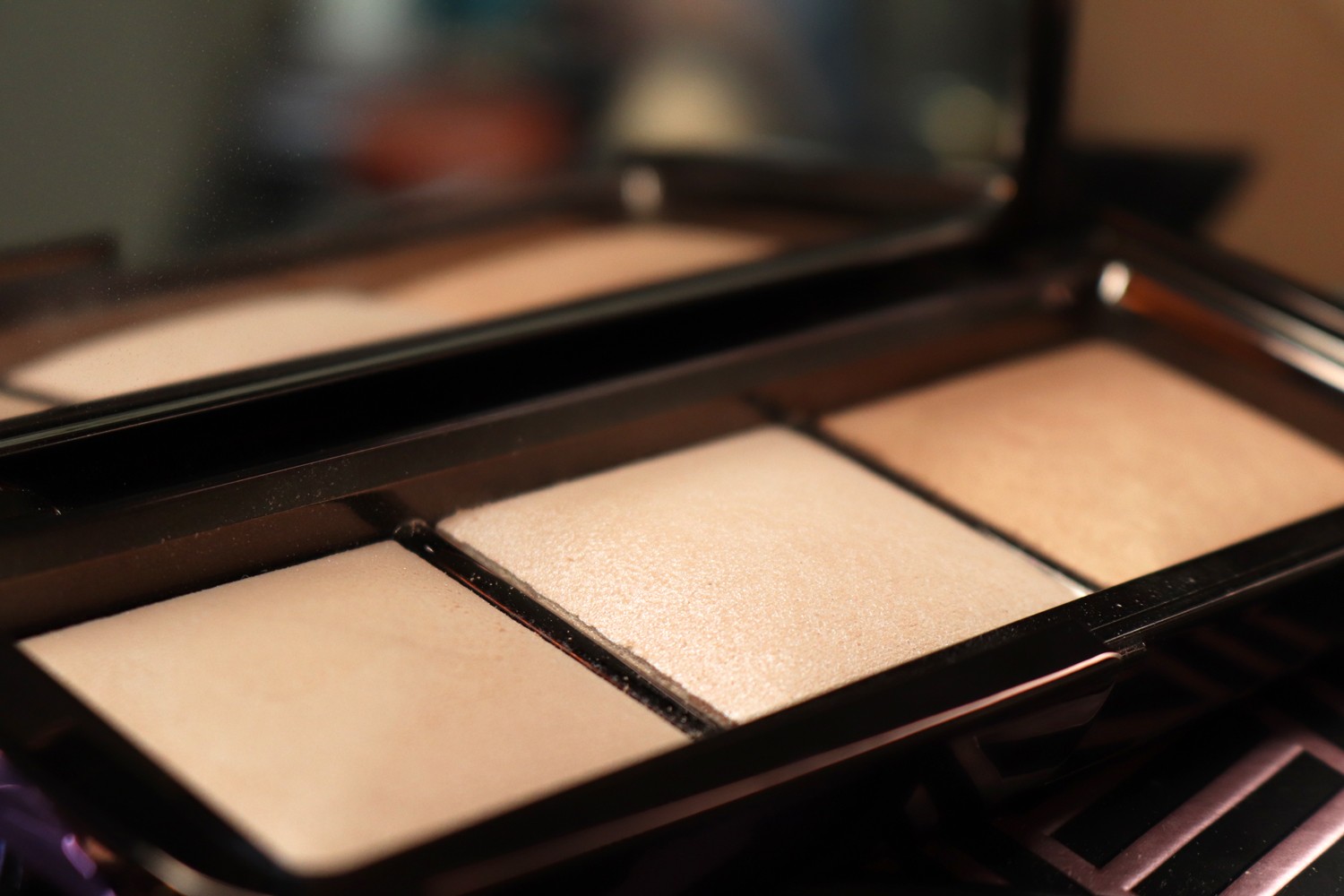 If you want a more natural highlighter look, get your hands on the Hourglass Ambient Lighting Palette ($62). This beautiful palette includes three pressed powder shades: Incandescent Strobe Light (warm opal), Dim Light (peach beige) and Radiant Light (golden beige). There is no talc, gluten, fragrance, or nano particles. The palette can work on a wide variety of warm skin tones. I'm quite pale with yellow undertones, so I prefer to use the middle shade (Incandescent Strobe Light) on the tops of my cheekbones, tip of my nose, under my brows, and above my cupid's bow. The darker shades look beautiful when layered on top of bronzer – swept from the middle of my cheeks upward.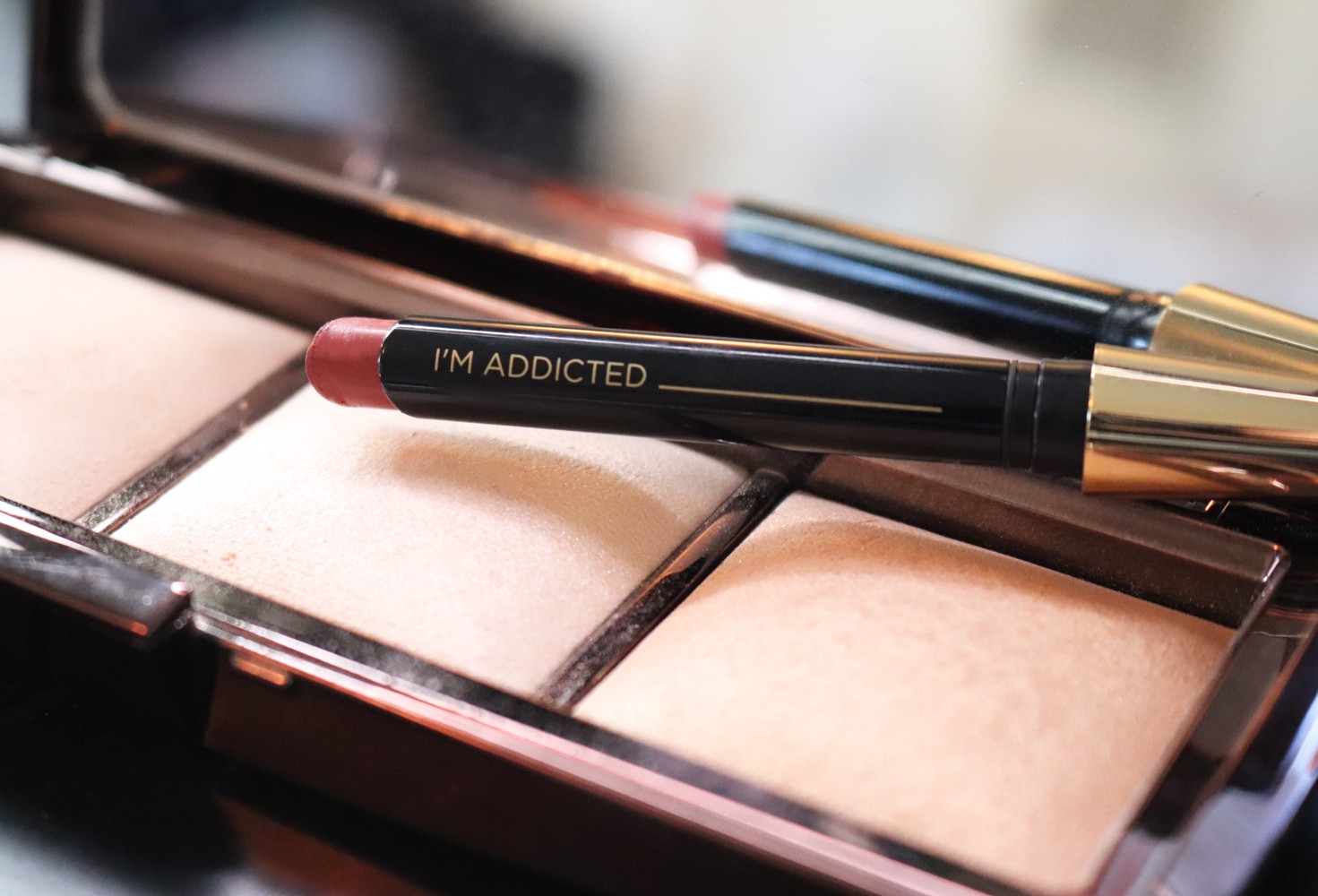 I am also digging the Confession Ultra Slim High Intensity Refillable Lipsticks ($34). The packaging is adorable and definitely has some 1920s art nouveau vibes. It feels very high end, and I love that you can find your favorite colors and refill them. I tried "I'm Addicted" which is a nice warm brownish pink that pairs well with the Ambient Lighting Palette.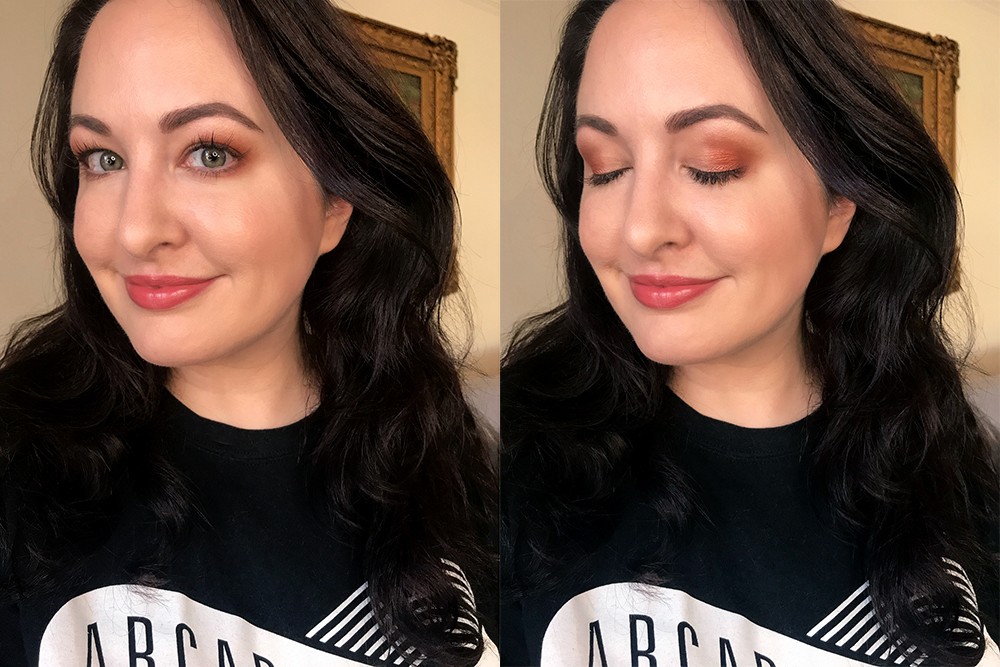 In these photos, I'm wearing the Hourglass Veil Mineral Primer, Vanish Seamless Finish Foundation Stick in Buff (not an exact color match – I need to try a lighter one), Ambient Lighting Palette, and Confession Ultra Slim Lipstick in I'm Addicted.
In addition, as a cruelty-free brand, Hourglass is a proud partner of the Nonhuman Rights Project, the only civil rights organization in the United States working to secure legally recognized fundamental rights for animals. To celebrate this partnership and goal of becoming entirely vegan, Hourglass has released a vegan leather clutch available for purchase on the Hourglass website and flagship store in Venice, Calif. 100% of profits from this limited-edition clutch will be donated to the Nonhuman Rights Project.