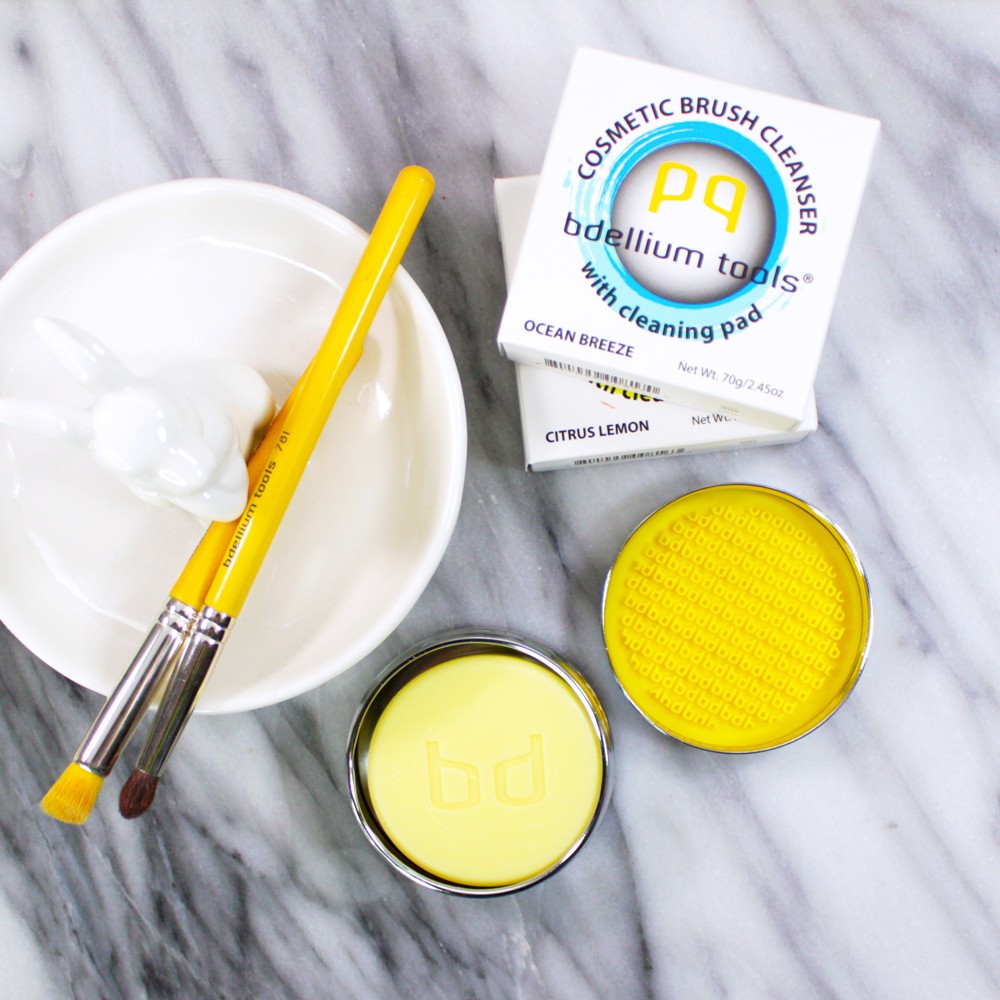 How to Clean Makeup Brushes with Bdellium Tools Vegan Makeup Brush Cleaner
There's a good chance you need to clean your makeup brushes (and sponges) right now. How do I know? Because most of us don't clean our brushes nearly often enough (myself included)! Makeup brushes need to be cleaned often because they absorb dirt, oil and bacteria. Do you really want to be spreading that around on your face? If you're an acne sufferer, even more reason to clean those makeup tools regularly!
Professional makeup artists know how important it is to sanitize their brushes before each client, and we wouldn't expect anything less. So why do us regular folk often let our brushes go so long without cleaning? Either it seems like a chore, or we just don't think about it (or both).
I've recently become a huge fan of makeup brush cleaning mats. I used to use only my hands, but now that I have been introduced to plastic makeup mats, I won't use anything else. I was very excited to see that Bdellium Tools has come out with a cruelty free and vegan makeup brush cleaner that includes a makeup mat on the inside of the container! It's a solid makeup brush cleanser that comes in two scents – lemon citrus and ocean breeze. I prefer the lemon scent personally.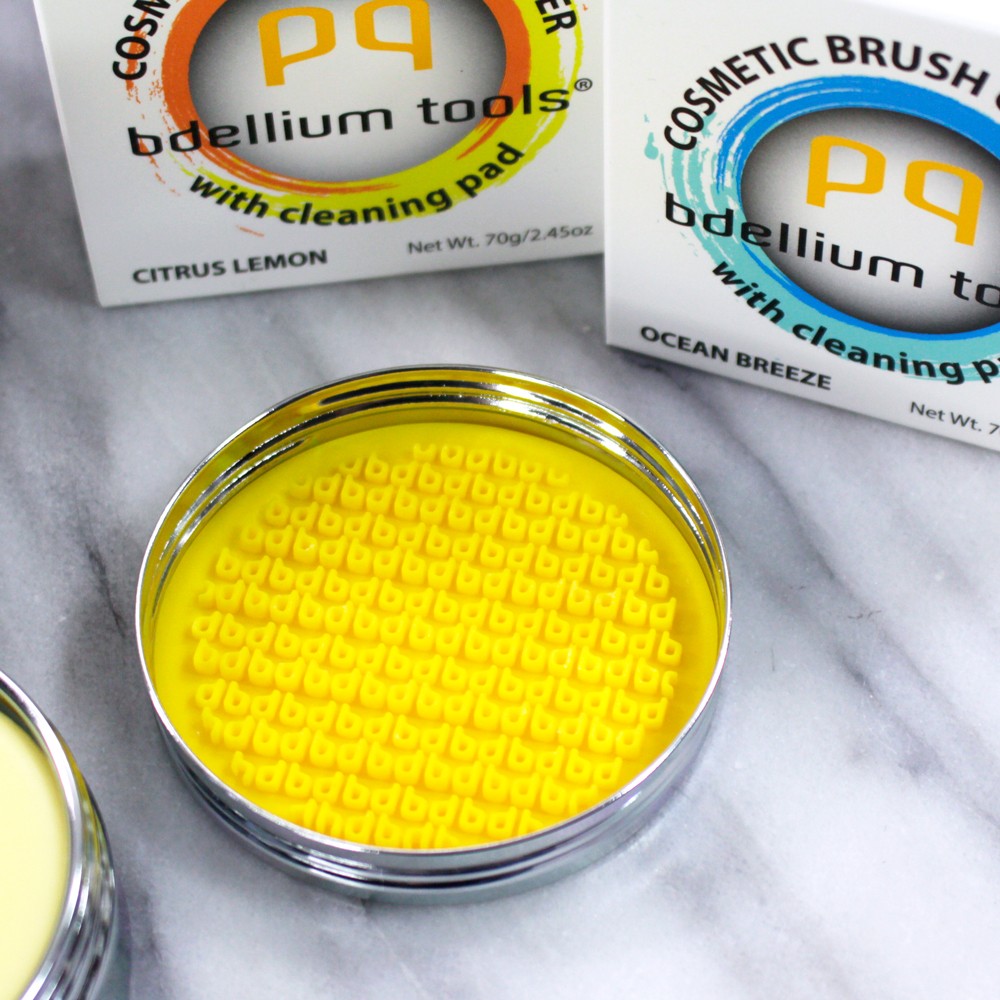 Here's how to wash your makeup brushes in about 20 minutes (depending on how many you have – I have a lot!):
Grab your brushes and your brush cleaner. Turn on the water in the sink and let it get warm.
Wet the first brush.
Swipe back and forth several times on the cleanser bar to get a lather going. Don't press forward into the bar or splay the bristles – you don't want to ruin the shape of your brush.
Swipe back and forth several times on the brush mat. Then hold the brush mat under the running water and swipe a few more times. The water should run clear.
Repeat if needed. You may need to repeat 1-3 times for larger brushes.
Squeeze the water out without altering the brush shape.
Lay flat on a towel to dry overnight (or for several hours).
For Beauty Blenders and other sponges, you will need to apply the soap and squeeze the makeup and dirt out several times. Try to do that until the water runs clear.
That's it – pretty easy! There's nothing like the feel of soft, clean brushes. How often should you clean your brushes? Well that depends on how often you use them, if you have acne, etc. But I would say at least once a week is ideal. Clean those Beauty Blenders and sponges more often – every time you use them if possible! The Bdellium Tools vegan makeup cleaner makes it much easier. If you try it, let me know what you think!