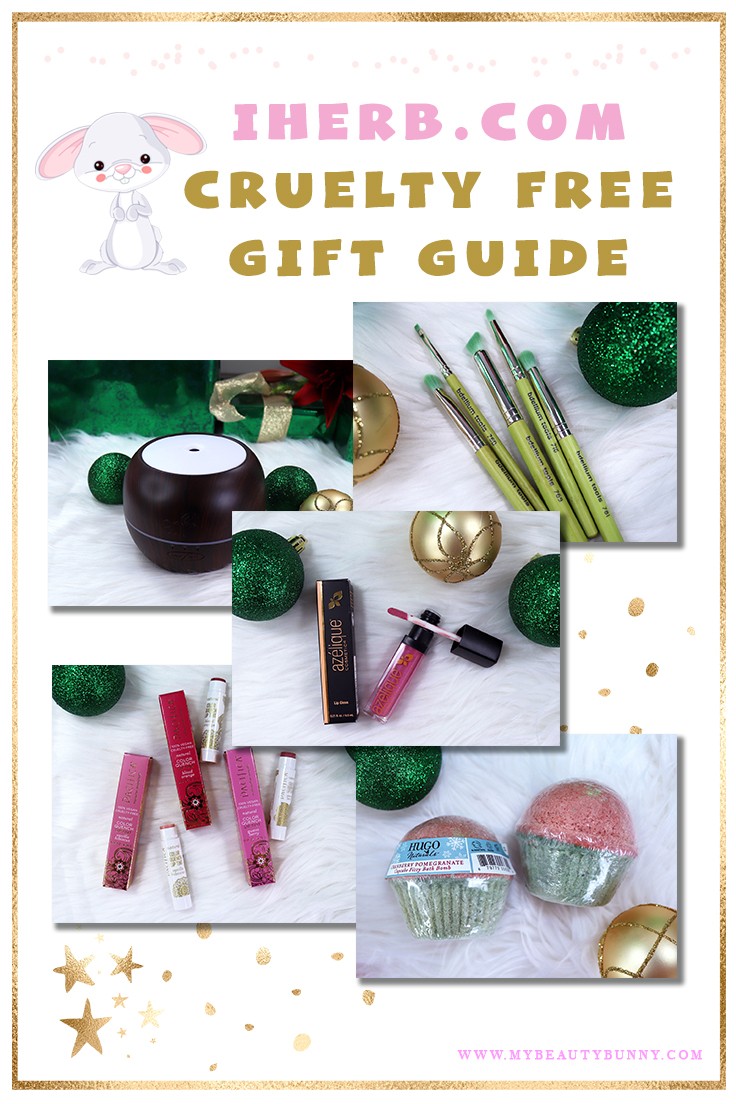 iHerb Cruelty Free and Vegan Holiday Gift Guide
FTC Disclaimer: This gift guide is sponsored by iHerb.
I know you guys have heard me talk about iHerb a lot. Ever since I first discovered them (too many years ago to admit), I have been hooked! They have a huge variety of health and beauty products (over 30,000 to be exact), and that includes a lot of cruelty free brands that you already know and love. The prices are really good, and in fact they guarantee that you will receive the best value in the world (not just in the US – they ship with free or discounted shipping to over 150 countries). They also ensure that all the brands they sell are legit and authentic brands that sell in the US market.
As I mentioned, I have been shopping at iHerb for many, many years, and I wanted to share my shopping secret with you guys. I put together this list of products that will make great cruelty free holiday gifts, but there are lots of other options on the site. Use my list for inspiration and then have a browse on the site to see what else they carry!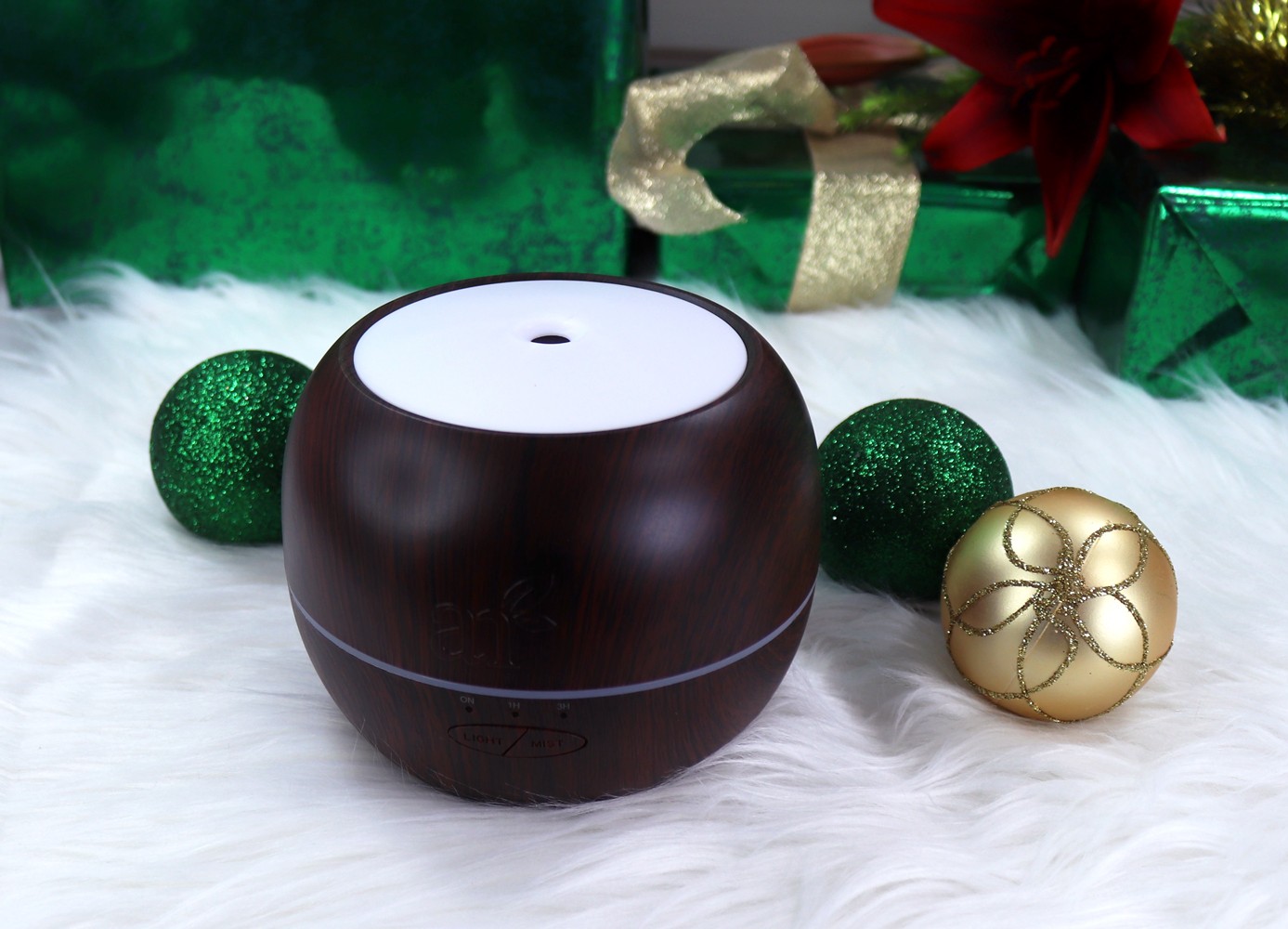 Artnaturals, Aroma Oil Diffuser – Let's start with this gorgeous essential oil diffuser from Artnaturals. It comes in a stylish light or dark brown finish that looks like wood (BPA-free) to match your decor. It diffuses your essential oils without using any heat (which can damage the properties of the oils), and it has a seven color LED lights that you can cycle through (or leave it on your favorite color). To use, just add water (up to the line) and add 5-7 drops of your favorite essential oil. You can set it to diffuse for 1 hour, 3 hours, or just set it to "On". When it runs out of water, it shuts off automatically, so you let it do it's thing without worries.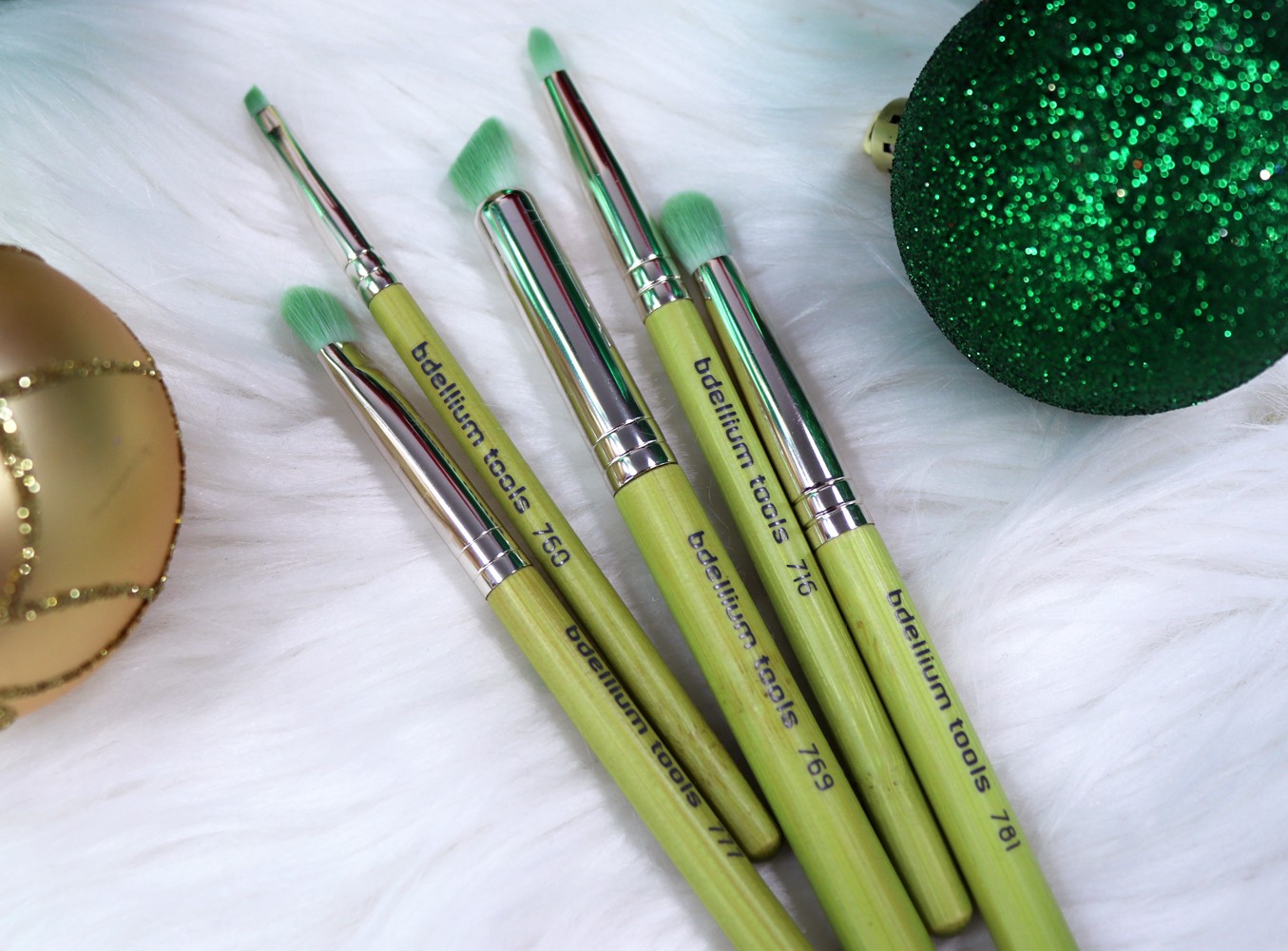 Bdellium Tools, Green Bambu Series, Smoky Eyes, 5 Piece Brush Set – Bdellium Tools makes some of my favorite makeup brushes of all time. In fact, I have had this same 781 crease brush from the Yellow Bambu series for years and it's one that I would literally cry if I had to live without! The set is hypo-allergenic and eco-friendly, made with sustainable bamboo handles, and the brushes are synthetic (cruelty free and vegan). This set is perfect for beginner or advanced makeup users, and the price is right – less than $20 for the whole set! The retail price is quite a bit higher ($27 for the set) and $45 if you bought them separately.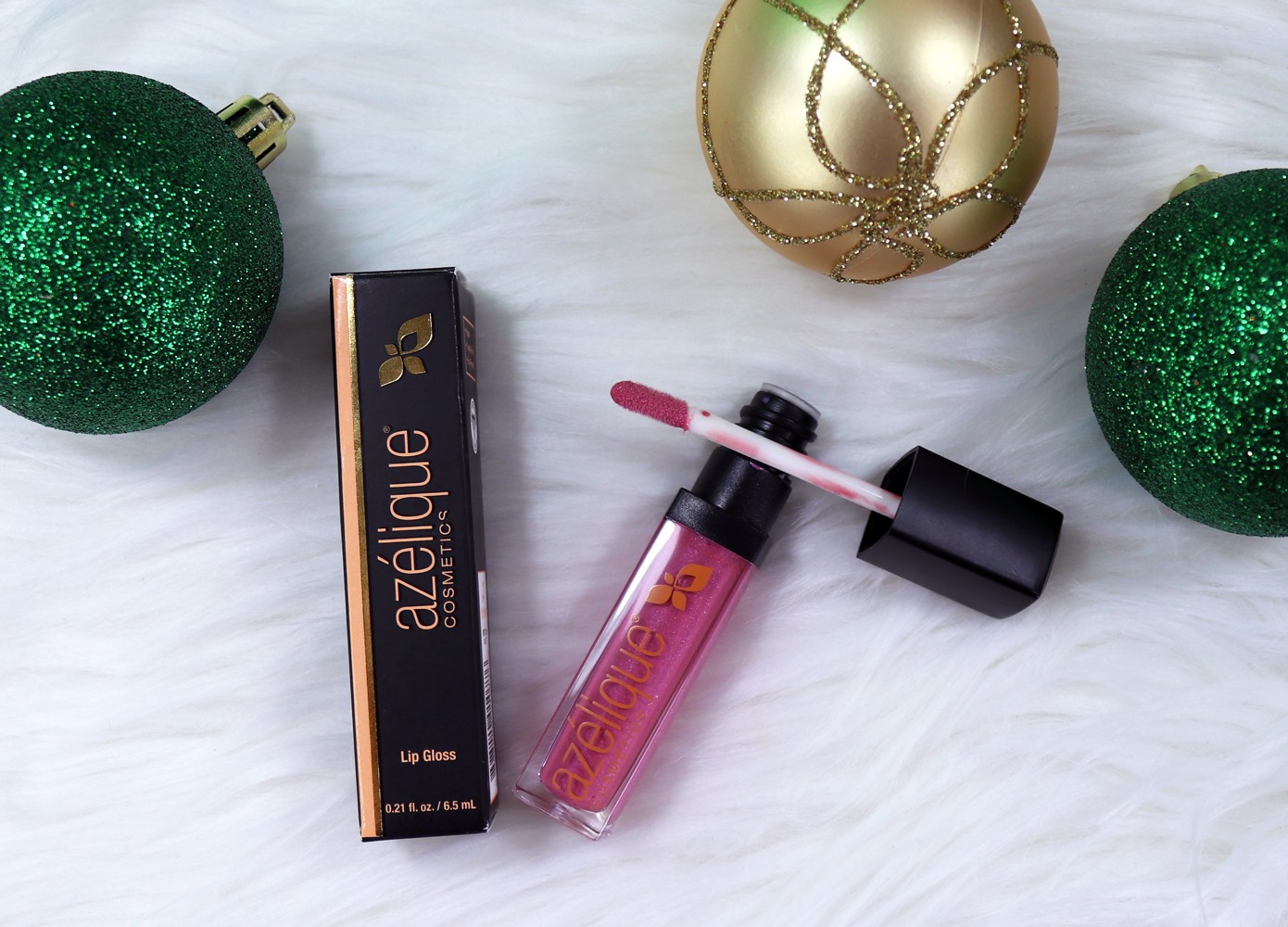 Azelique, Lip Gloss, Cruelty-Free, Certified Vegan – Azelique is a cruelty free brand that can only be found on iHerb. I reviewed several Azelique products in the past and I really liked them. I have a lot of friends who aren't big makeup users, but they will kill for some lip gloss! This lip gloss is not sticky and easy to wear. It has a nice berry scent, and comes in four shades (Soft Violet pictured here). It's super glossy and the Soft Violet has a nice lavender, almost holo look to it. The gloss is fortified with organic green tea, raspberry leaf, thyme, sesame seed oil and cocoa butter for soft, smooth, hydrated lips. It's also gluten free, which is so important for those who are sensitive! No parabens, phthalates, petroleum or FD&C colors.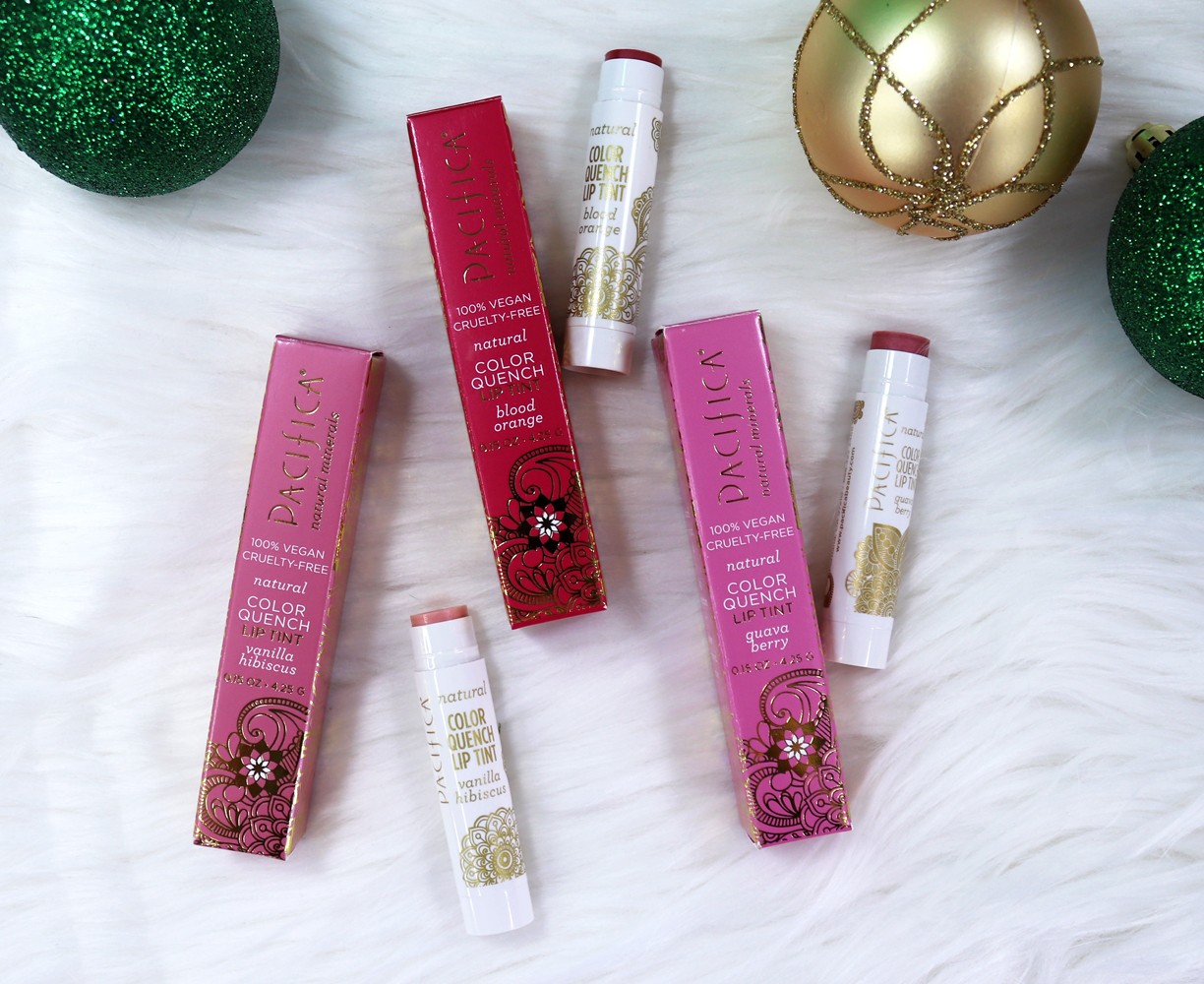 Pacifica, Natural Color Quench Lip Tints – Who doesn't love Pacifica? Not only are their products vegan (no beeswax, lanolin or carmine) and cruelty free, they are also high quality and the packaging is perfect for gift-giving! The Quench Lip Tint shades I tried are: Blood Orange, Guava Berry, and Vanilla HIbiscus. These are basically moisturizing lip balms with just a hint of tint for the makeup minimalist. They are perfect for keeping in your purse for on-the-go touch ups. Blood Orange and Guava Berry give nice warm and berry tones, while Vanilla Hibiscus is a very light, barely there tint. Not pictured: Sugared Fig and Coconut Nectar. They have a slight vanilla scent, and go on so smoothly, you'll forget you're wearing them. These are $5 each at iHerb.com, so you could gift the whole set and only spend 25 bucks! Or use them as stocking stuffers or office gifts. Oh – and these vegan, cruelty-free tinted lip balms are also paraben, petroleum and phthalate free.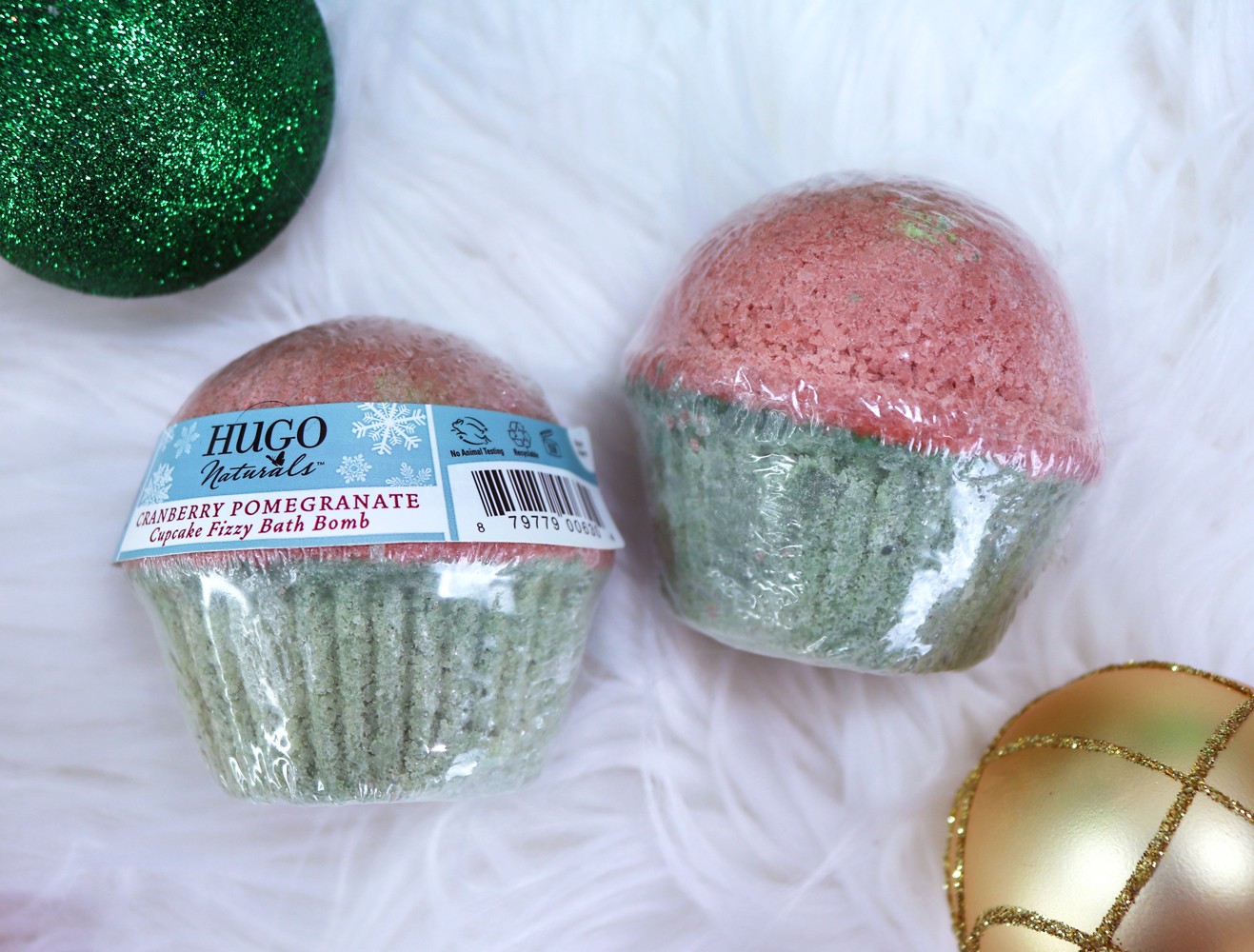 Hugo Naturals, Cupcake Fizzy Bath Ball – Okay I have to say it again – I don't ever want to be without bath bombs! I love a good soak to ease stress and/or achey muscles. And it's safe to say, I pretty much never take a bath without a bath bomb or bath salts – it just doesn't feel right to me anymore. These Hugo Naturals fizzy bath balls are made with natural ingredients, and that's a bigger deal than you might think. Your skin absorbs A LOT, and if you're going to be sitting in heated water for any amount of time, you want to make sure nothing bad is getting absorbed. These bath bombs are free of artificial colors and fragrances, parabens, phthalates, sulfates, PEGs, and other irritants. They are also gluten free and vegan. They come in several scents – pictured here are Cranberry Pomegranate and Vanilla Peppermint. The adorable cupcake packaging makes these ready for office gifts, hostess gifts, and stocking stuffers – no gift wrap needed!
These are my cruelty free and vegan holiday gift picks from iHerb, but I encourage you to browse the site and see what else you can find. There are so many great options! You can get a discount off your iHerb order and new customers can get an additional $5 off their minimum $40 order by clicking here.