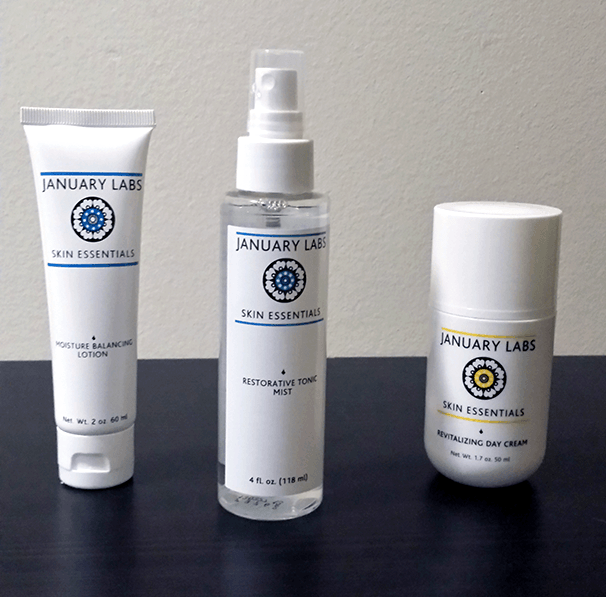 January Labs keeps one man's skin looking great – the natural way
As I wrap up the final year of my 20's, I've realized the time has come to start taking better care of my skin. After years of afternoons in the sun sans sunscreen or laying out on the beach on long summer afternoons, I feel it's only a matter of time before my face starts showing the aftermath. As a firm believer in using products that are cruelty-free, I have been on the lookout for lightweight moisturizers or similar products that will keep my skin looking good without causing breakouts or excessive shine. I recently had the opportunity to sample a trio of products from January Labs and was very happy with the results.
The Revitalizing Day Cream was one of the first products I tried, though not without some initial hesitation. In recent months I've gotten into the habit of using a moisturizer at night before sleeping, but I have never been able to find a daytime equivalent that doesn't make me look like I dipped my face in cooking oil. As someone with normal to oily skin, reducing shine is a big concern. I was very pleased to find out that the January Labs product is both lightweight and easy on the skin. The mixture of fruit extracts and B vitamins among other ingredients prevented my skin from drying out while saving it from looking overly greasy as well. The best part? The product doesn't include a strong scent or fragrance, which I appreciate as a guy.
While not a night cream officially, I found myself using the Moisture Balancing Lotion in the evenings after washing my face and using the Restorative Tonic Mist as a toner. Containing a mix of shea butter, avocado oil, green tea extract and other naturally derived ingredients, the balancing lotion is a bit heavier than the daily cream, but not greasy either. Also, a small amount of this cream goes a long way with only a coin sized amount required to cover the entire face. One tube will last users for a while.
Although I primarily used the tonic mist as a toner in the evening, I did find myself spraying my face with it intermittently during the day. Containing a mix of aloe, witch hazel, olive oil, and licorice among other ingredients, I found the product refreshing and less involved than a standard toner type product. The aloe is soothing while the witch hazel serves as a great natural astringent for those of us who have skin that is acne prone as I do.
After a week of using January Labs, I was impressed with the improvement I saw in my skin. This guy gives January Labs products a big thumbs up and I would highly recommend to others. Now if you'll excuse me, it's time for another blast of the tonic mist.
Lawrence Aldava is a native Angeleno and marketing manager who loves Downtown Los Angeles and all things cruelty-free men's grooming. Check out his Downtown L.A. food write-ups andreviews at DTLA Rising.