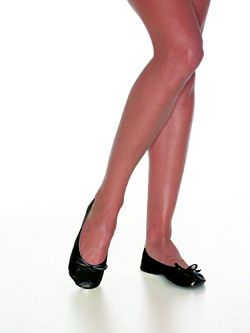 Every woman knows what it's like to be caught wearing fabulous, but very painful shoes at the end of a long night. Sometimes, I just don't care anymore – I'd rather go barefoot than suffer one more agonizing minute.
Instead of going au natural, do yourself a favor and bring backup. Kushyfoot Flats To Go ($8.99) are thin, cruelty-free (vegan-friendly, not leather) slip-on ballet flats that are small enough to roll up and keep in your purse or your car.
Think of it like a donut tire for your car. You wouldn't wear these unless there was an emergency, but if there is an emergency, you'll be so glad to have them. This is totally one of those "why didn't someone think of this before?" kind of products.
Press sample was provided for the purpose of review.