LaRitzy Cruelty Free Subscription Box Service
When I first started blogging, beauty subscription boxes were a great way for me to explore a variety of products for a great price.  I've found some true favorites over the years and love the anticipation of my goody box to arrive. Since working on the My Beauty Bunny blog, I found out about LaRitzy, a cruelty-free beauty and lifestyle subscription box and couldn't wait to try them out.
LaRitzy's claim to fame is first and foremost, that all the products are cruelty-free, but they they are also non-toxic and all eco-friendly. The subscription will cost you $25 and ships monthly, and for that you get 4-5 products in full or luxury sample sizes. If you end up falling in love with something you find in your box, you can purchase it directly from the LaRitzy site to keep the love going.  Still on the fence about trying another subscription box?  Let's take a look at what I got in July's box!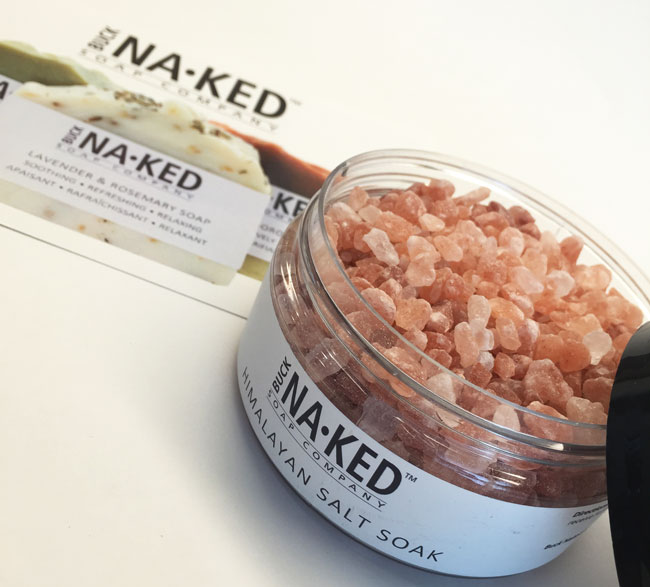 Buck Naked Soap Co – Himalayan Salt Soak
I received a full sized jar of this salt bath product and it usually retails for $15 a container. Himalayan Salt in mineral rich and are thought to nourish and smooth the skin by drawing out impurities and deep cleansing the skin.  I'm all about having impurities sucked out of my pores so I was more than happy to draw a bath and toss a small handful of salt into the warm water. They recommend you drip dry after a salt soak to reap all the benefits of the salt, but I get way too cold and had to pat mine dry.The salt crystals are pretty large and I didn't expect them to actually dissolved but for the most part they did leaving the water a very light tinge of pink. My skin did feel nice afterwards and I wish I was strong enough to drip dry and allow the salt solution to do more of its magic.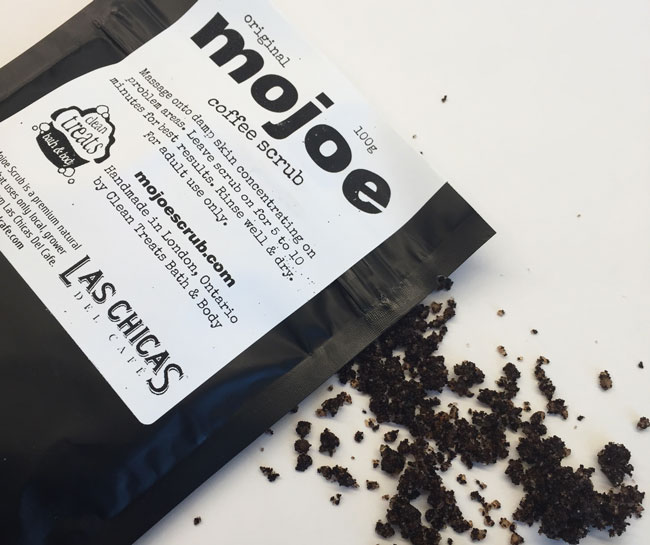 Clean Treats Bath – Mojoe Coffee Scrub
If you love the scent of coffee then you're going to love this body scrub just as much as I did!  I got a full sized bag of this coffee and sugar scrub that usually retails for $10 a bag.  Not only does this scrub exfoliate the skin but it also leaves it soft and moisturized with the help of coconut oil, cocoa butter, and pumpkin seed oil. The caffeine from the coffee works to leave skin tightened and fights signs of cellulite. I think I need to use a lot more to test that theory, but all in all, I really like this scrub!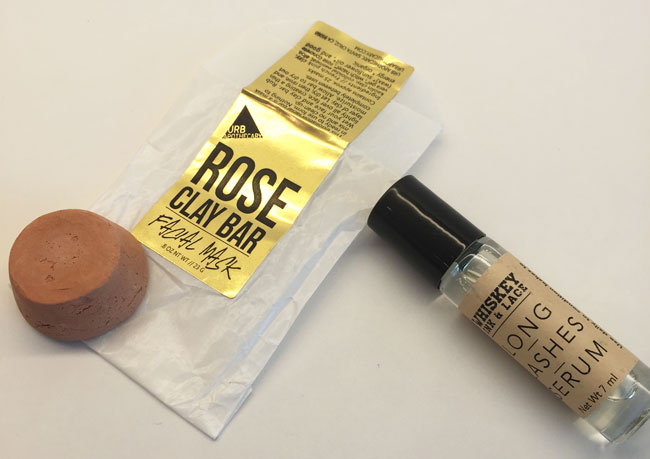 URB Apothecary – Rose Clay Bar Facial Mask
While I thought this may be a luxury sized sample of a facial mask, it's actually a full sized bar that gives you 25 uses – and at $10 a bar – that's a total steal! This clay-based facial mask exfoliates the skin while drawing impurities out for fresh, clean skin (goodbye pimples!). I love the light, beautiful scent of rose, and how easy the small bar was to apply to my face.  Small enough to fit in off places around my nose and rinsed away clean. My only concern was where to leave the wet bar as it dried and decided to keep the wax-paper wrapper it came in to sit on my sink well in between uses.
Whiskey Ink & Lace – Long Lashes Serum
I definitely suffer from short, stubby lashes and need all the help I can get in this department. I recently did lash extensions and behaved by not pulling any out (they eventually fell out by week 4), but once they were gone, I felt like my eyes were bald. Not willing to fork out a ton of cash again, I was pleased that a lash serum came in this box to test. This full sized roll-on serum is only $7 and doesn't break the bank while nourishing and cleansing those delicate lashes of mine. I've always been afraid of prescription type lash serums and what they could do to my eyes, so this all natural oil-based serum seems like my best bet.  While it's too soon to tell if this serum is working, I can say that I would have preferred a doe-end applicator than a roller ball to apply. It keeps you from going overboard, but I would prefer something softer around my eyes. I'll continue to apply at night and hope this makes my lashes looking healthier and fuller.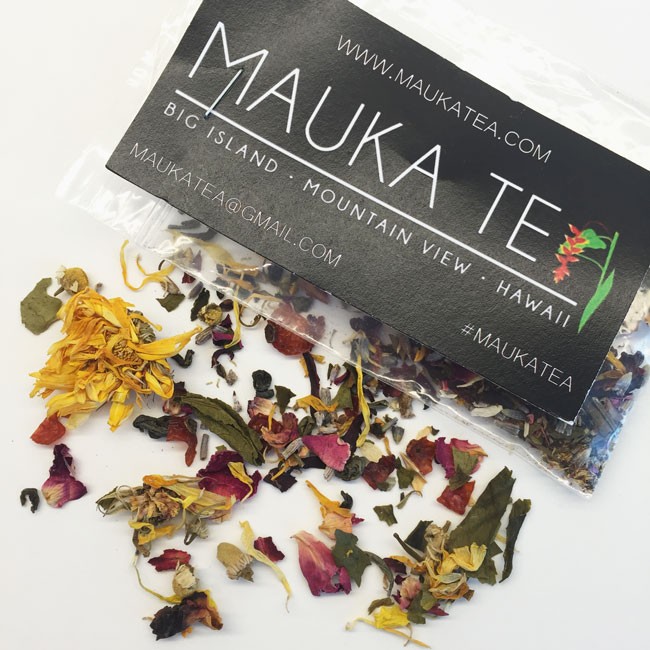 Maukatea – Hawaiian Gardens Tea
If you tell me a beauty product comes from Hawaii, I almost definitely will flip out and feel the absolutely need to try it immediately. I received a generous sized sample of their Hawaiian Tea blend that has Green tea, Calendula, Rose petals, Hibiscus, Lavender and Chamomile in it. It's honestly the PRETTIEST tea I have ever seen. I'm talking dried flowers potpourri style. If It wasn't a tea to drink, I would have thought it belonged in a tranquil warm bath! With just a hint of caffeine, there is no jitters to worry about, but if you want it a bit stronger, you can steep it a bit longer. As pretty as the tea is, I did stuff a teaspoon of it into a steeping bag so I wouldn't be drinking bits of tea along with the liquid. The tea has a very floral flavor to it, and doesn't need much stevia to sweeten it, I used just a touch for my taste.  A full sized bag of their tea will run you $8.
If you add up the total value of the products I received, you'll soon figure out that $25 is well worth the price for approximately $50 or so worth of product.  I'd say the coffee scrub and the Hawaiian tea were the biggest hits from this box in my book. If you'd like to find out more about LaRitzy, you should definitely visit their website and then be sure to follow them on their social media pages:  Facebook, Instagram, or Twitter!