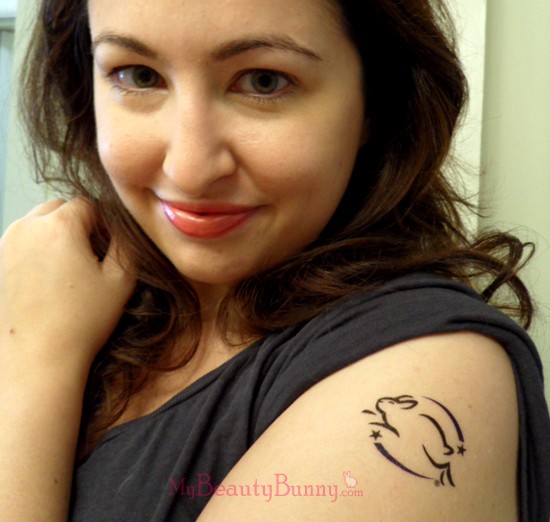 Whatcha' think of my new Leaping Bunny tattoo? Okay, fine – it's not real. But, I almost with it was – super cute!
For those of you who don't know, Leaping Bunny is the internationally-recognized, gold standard of cruelty free beauty. Brands that feature the Leaping Bunny logo must earn it by proving that they don't test on animals, their suppliers don't test on animals, AND they are routinely audited to be sure they are still practicing cruelty free production.
Now, if a brand doesn't have the Leaping Bunny logo, does that mean it's not cruelty free? No, not necessarily. Some cruelty free brands bear other cruelty free marks, and some don't list anything on their packaging. The brands with Leaping Bunny certification however, have gone above and beyond to prove that they are cruelty free and they are willing to stake their reputations on it.
Here's how you can use the Leaping Bunny website:
Stay tuned for a huge Leaping Bunny brand giveaway coming in September!