LUSH always has the best holiday goodies, and Halloween is no exception! Here are the fun new creations from their Creatures of the Baaaath! series. I wish My Beauty Bunny had Smell-o-Vision, because photos alone cannot do these vegan bath treats justice. They smell SO good!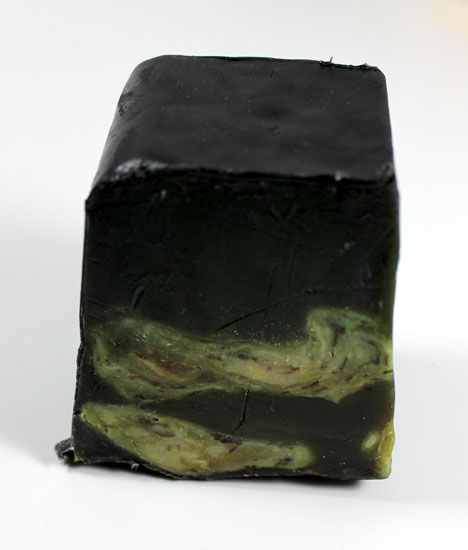 Demon in the Dark (vegan) is a regular in the LUSH soap kitchen, but it's especially popular for Halloween. Wrapped in a layer of black wax, (which you peel off before you use it, or you won't get clean!), underneath lies a forest green cleansing treat to suds up dirt-demons. LUSH makes it with fresh mint and antioxidant-rich fresh organic apple juice to stimulate the surface of the skin and leave it brighter and cleaner. They then perfume it with invigorating peppermint, stimulating spearmint and warming clove bud.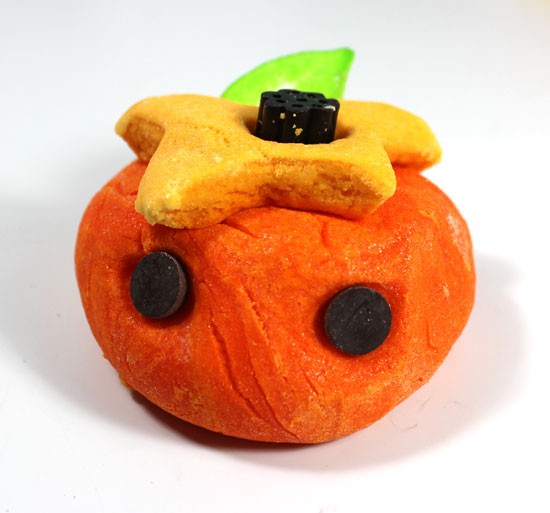 My favorite! Pumkin (vegan)! This mischievous little character has gotten into the Halloween candy early with a candy leaf and a licorice top, so be careful he doesn't sneak into your candy stash when you're not looking! Crumble into the tub to lavish yourself in mounds of cozy bubbles and soft, beautiful orange waters on a cool autumn night. The delicately-blended sweet and earthy aroma of orange flower absolute and ylang ylang oil softly perfumes the skin and leaves it feeling clean and fresh. Dairy free: Pumkin's eyes may look like chocolate, but they're dairy-free.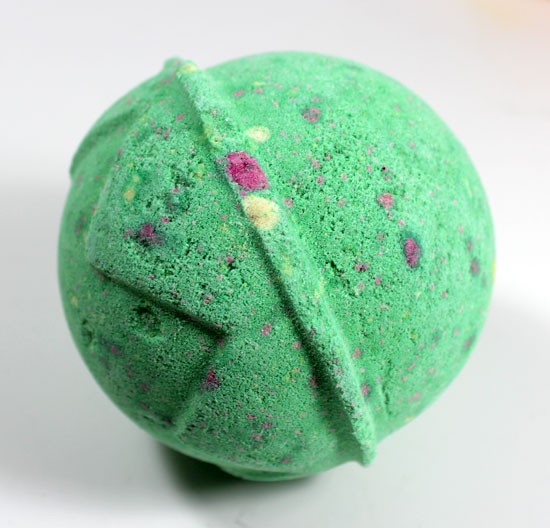 The Lord of Misrule bath bomb (vegan) is inspired by the ruler of the Pagan Feast of Fools (note the crown). Lord of Misrule brings mischievous revelry to the tub with a spicy herbal blend of patchouli and black pepper oil. As it slowly froths in the water, hypnotic swirling silver luster is released and the deep green exterior soon gives way to a rich, wine-colored center. Just like at the Feast of Fools, when the wine begins flowing, the revelry really begins! Popping candies fizz and crackle, creating a world of magic and mischief right before your eyes.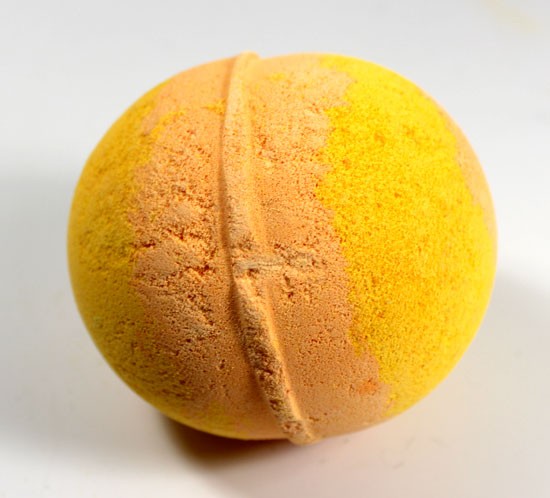 The Enchanter bath bomb (vegan) tumbles around the tub, releasing layer upon layer of gorgeous colors, reminiscent of a summer sunset. Orange, pink, white and yellow foam around the bomb as it dissolves, pushing each layer of color outward until your entire bath is covered in soft, fragrant foam. The colors are almost as enchanting as the fresh lime and neroli oil fragrance, made to make your day brighter.
These cruelty free bath treats are perfect for a cool October night. Which ones will you try?