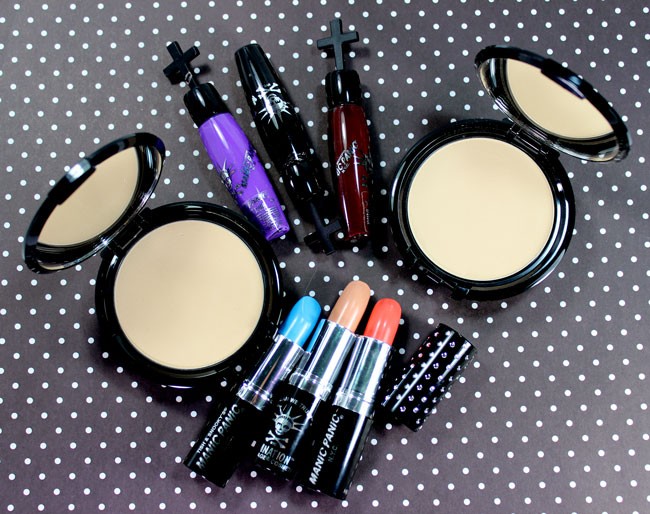 Manic Panic Cosmetics Review
I haven't had wild colored hair in a while (BRIGHT red and blonde in my '20s and purple in high school), but that doesn't mean I wouldn't do it! Maybe it's time to have a hair party like my girl, Phyrra, has every day! Fun punk, goth, skater, emo, anime, cosplay, eccentric hair color is what originally made Tish & Snooky's Manic Panic NYC famous (and the mermaid/Pinterest pink, teal and purple colors of today are keeping them very popular!), but did you know they also have fun makeup? Some of the colors are definitely for parties or costumes (well for me, anyway!), but some are everyday wearable.
I'm not sure I can pull all of these Manic Panic lip colors off, but they sure were fun to swatch! Colors shown (L-R): Lethal Lips Cross Gloss Black Rose, Cross Gloss Underworld Amethyst, Cross Gloss Raven, Lethal Lipstick in Skyclad, Lethal Lipstick Coralline Dream, Lethal Lipstick Bad Boy Blue.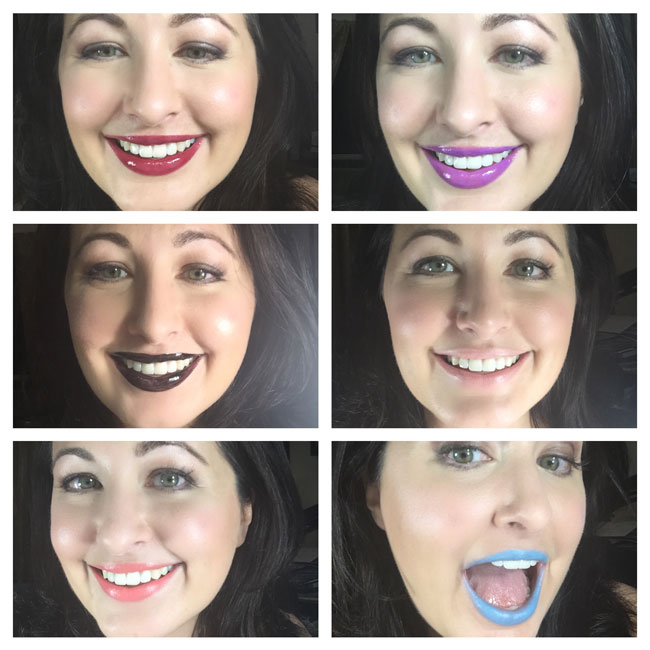 Lethal Lips lip gloss in Black Rose (below) is definitely one of my favorites. All of the Cross Glosses have great pigmentation and are not sticky. In this pic, I've put a lot on, but because it's a gloss, I think it would wear better over a dark red lipstick.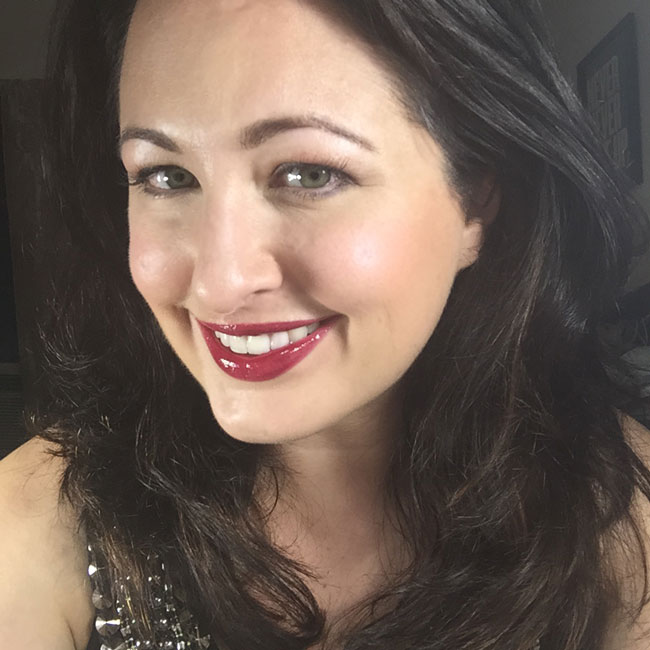 I'm also in love with the two Vampyre's Veil pressed powders I tried – Moonlight and Candlelight. They actually both work for my pale skin (Candlelight is slightly darker/more yellow than Moonlight). Whether you're going for the goth look, or just really pale like moi, you will love these powders. They go on well with a brush or with the enclosed applicator puff. And you can also use them as highlighters if you're a little darker toned.
All Manic Panic products are vegan and cruelty free!