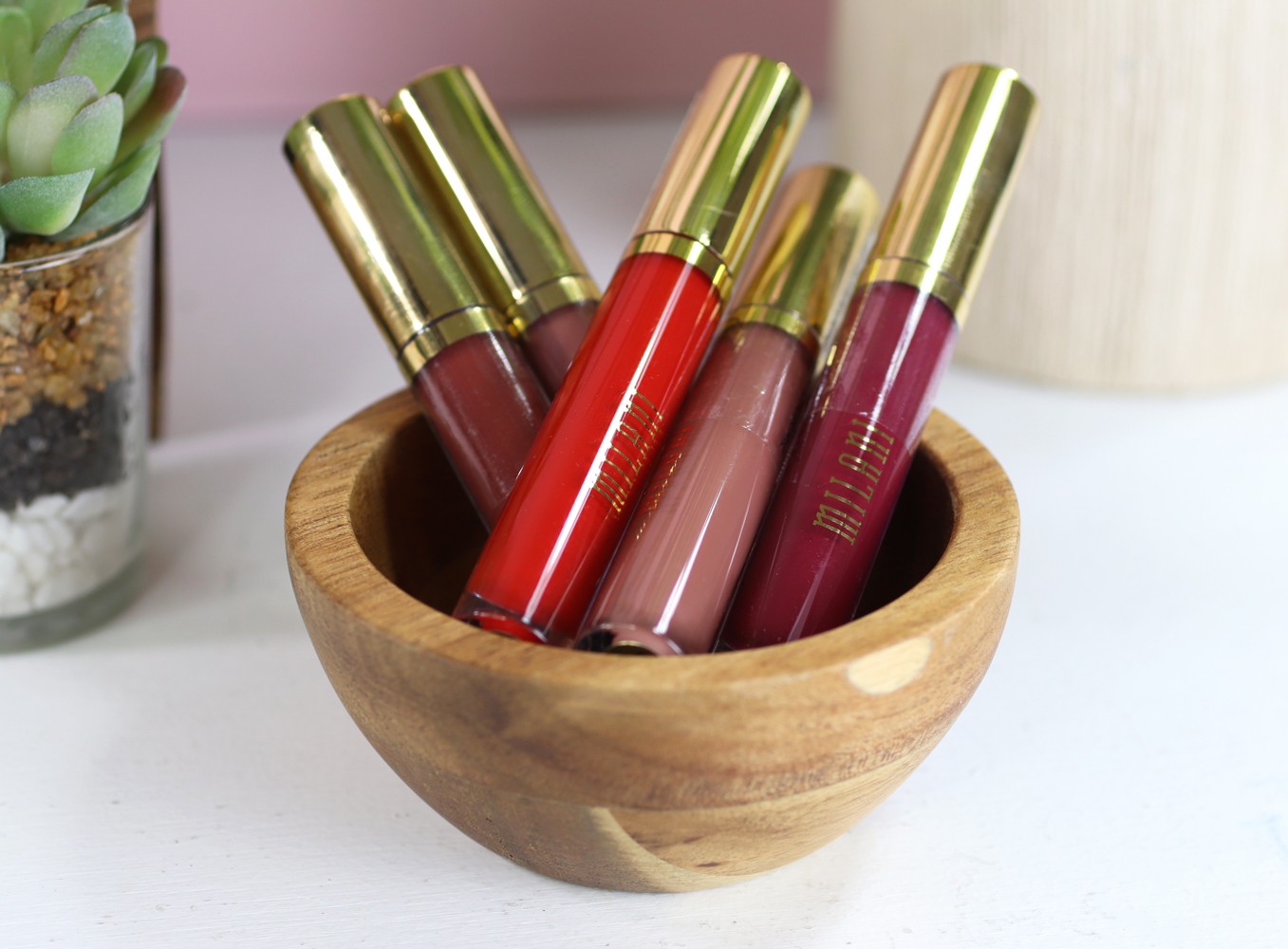 Milani Amore Shine Liquid Lipstick Swatches and Review
New liquid lipsticks from Milani are here! The cruelty free Milani Amore Shine Liquid Lipsticks are perfect if you love liquid lipstick but are so over the matte lips trend (seriously – can we move on from that now?). There are 12 high-shine shades and they are mostly mauves, wines and chocolates. There is one bright red (Passion).
The formula is comfortable – less sticky than a standard lip gloss, but more sticky than a hydrating or matte lipstick. It's thicker than a standard bullet lipstick would be, so you do feel it on your lips. There's a hint of menthol which gives it a nice cooling touch. The color payoff is intense. Most of the Amore Shine shades were either darker or brighter than colors I would wear on a daily basis. What looks like a warm chocolate shade on me would be a pretty light nude on someone with darker skin, so keep that in mind.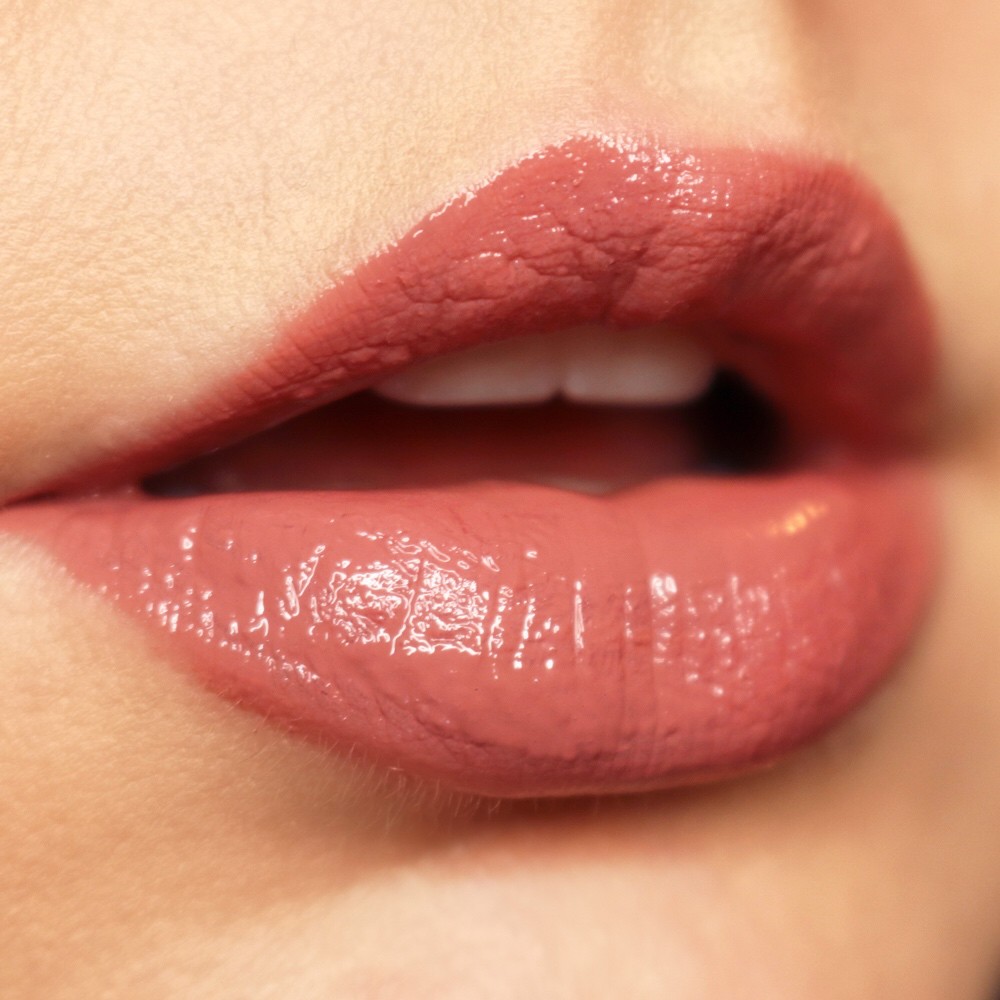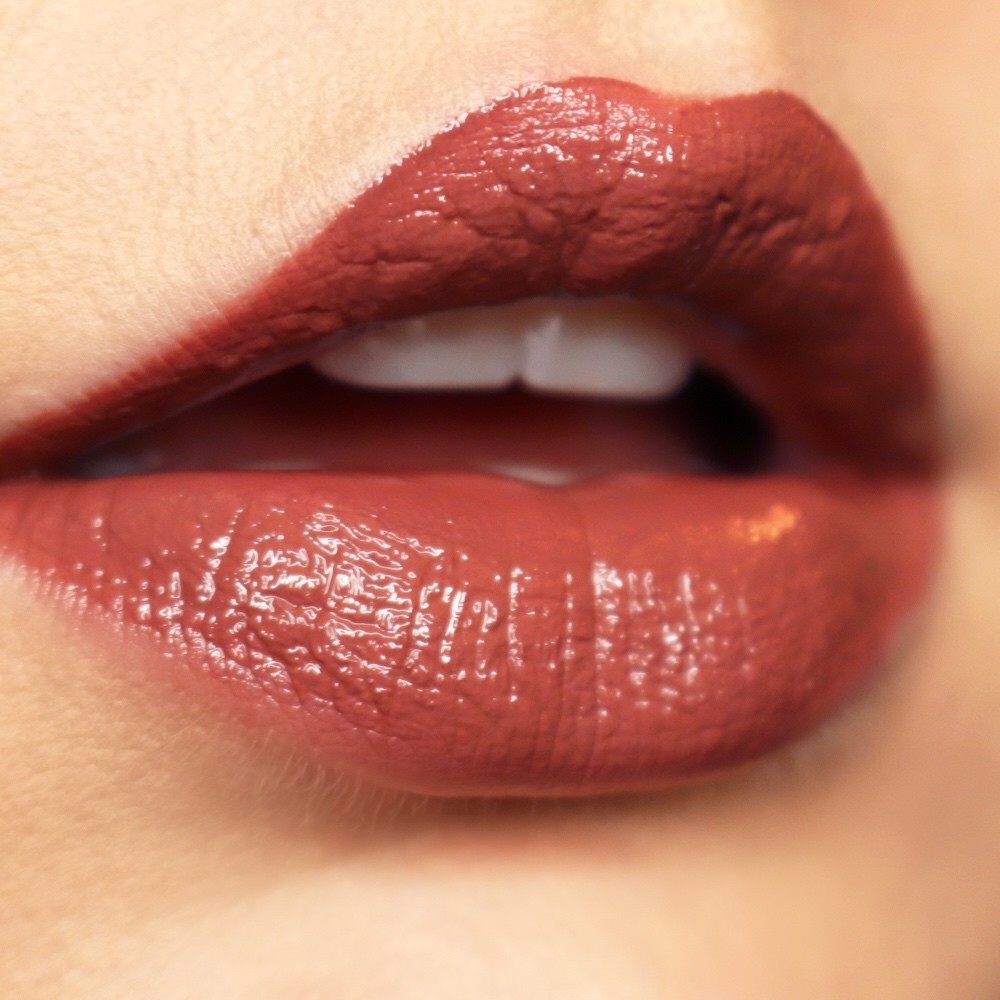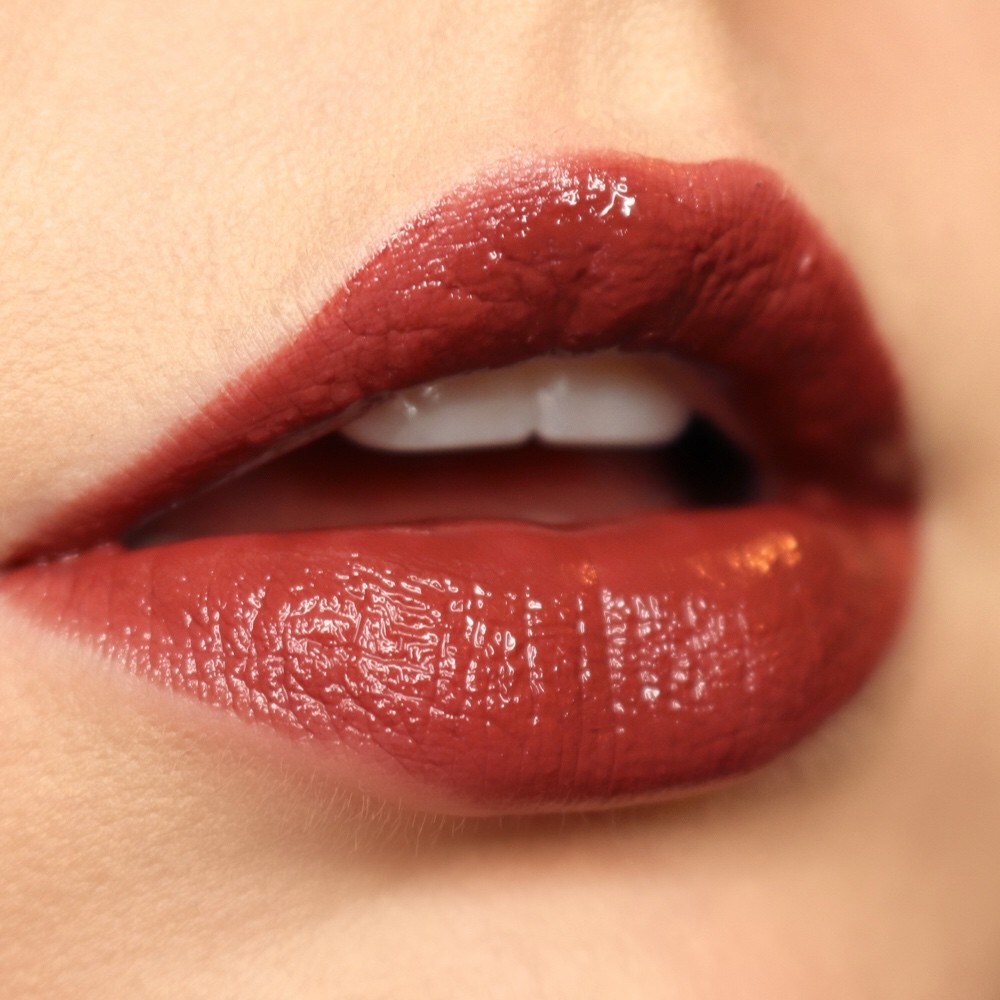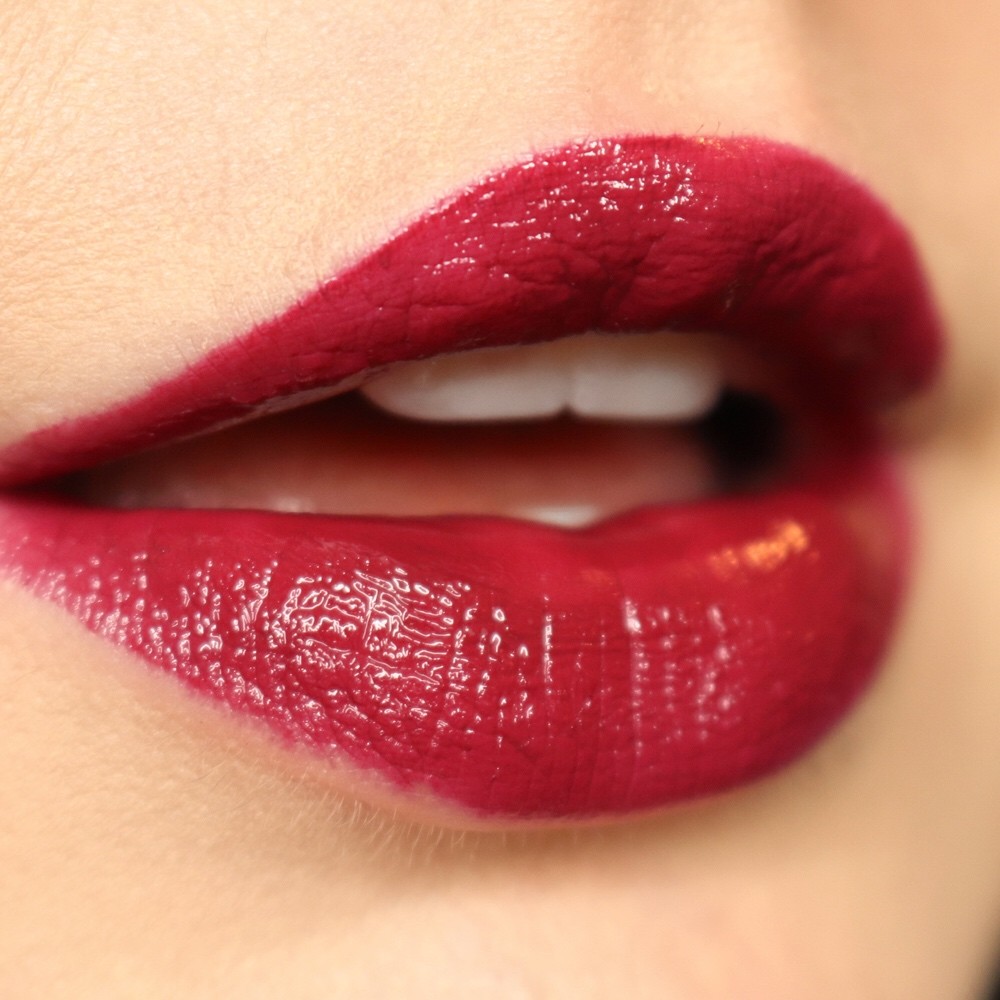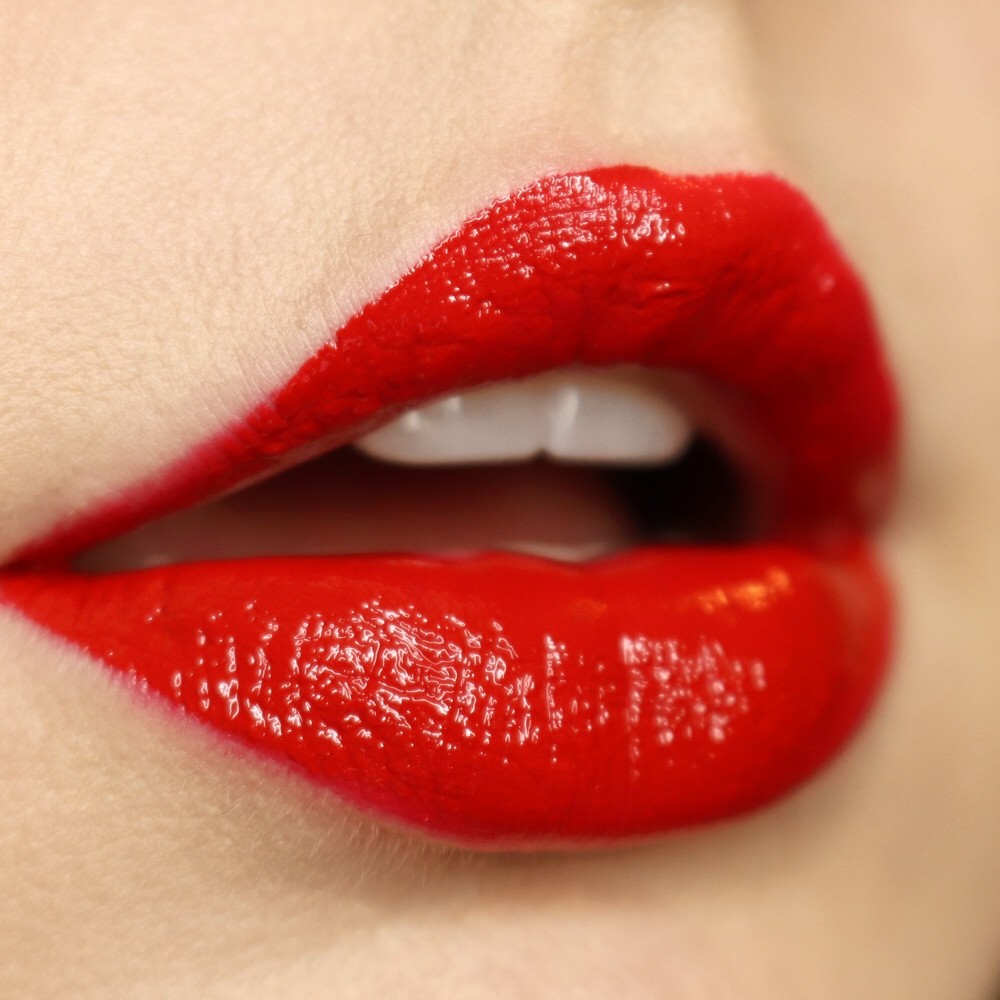 Milani sent me a few of the Milani Amore Shine shades to test out. From top to bottom: Crush, Foxy, Temptation, Seduction, Passion. Crush was my favorite and the easiest for me to wear. It's a nude on me, but it's cooler and darker than my natural lip shade (sort of a cool, light chocolate). I found the wine (Seduction) to be a little bit patchy (which is the case with every wine shade from every brand I've ever tried). And the red (Passion) was beautiful but too bright for my taste.
I like the shape of the applicator. It's a doe foot but it's got a tapered end that makes it easy to apply around the edges of your lips. It's also curved, so it really hugs your lip as you apply.
Milani is an independently-owned cruelty free drugstore brand (sister brand to Jordana) – hooray! But, I don't feel comfortable calling these vegan. According to their website, only Passion (number 6) and Charming (number 11) contain carmine. All of the other ingredients listed for all shades are either plant based or (mostly) synthetic, but the description says the lipsticks contain "collagen microspheres" which usually comes from fish. If you're vegan, you may want to skip these (or at least skip Passion and Charming). I have reached out to Milani to find out more.
UPDATE: There is no collagen in the formula. It was a misprint on the website. From the Milani rep: "Based on our review "Collagen" is not in the base-formula of the new Amore Shine lipsticks. All other ingredients are verified and correct. "Collagen" was inadvertently declared on our company's website.  It will be removed from the website as soon as possible."
You can find the Milani Amore Shine liquid lipsticks at Ulta and drugstores where Milani is sold. They run for about $8.99 each.