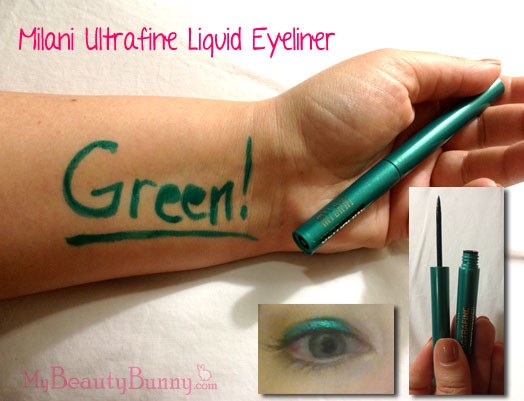 Milani's Ultrafine Eyeliner is all you need for a pop of GREEN on St. Patrick's Day! Not to mention that emerald green is Pantone's color of the year!
Sparkling intense color, long-lasting, waterproof formula. Once it dries – it's on until you take it off! The Milani Ultrafine felt-tip applicator makes it easy to apply a thick or thin line and dries down to a sparkling finish.
It comes in 5 shades: Black Vinyl, Black Gems, Prismatic Purple, Sparkling Turquoise and Emerald Glisten (pictured above).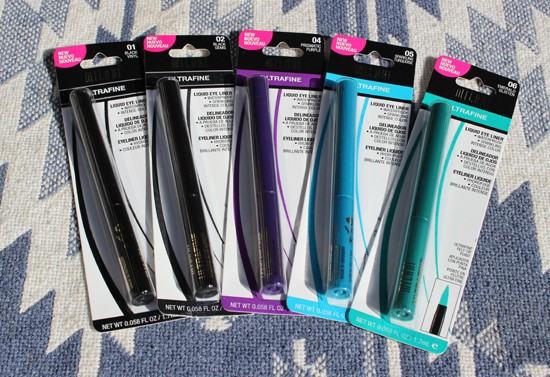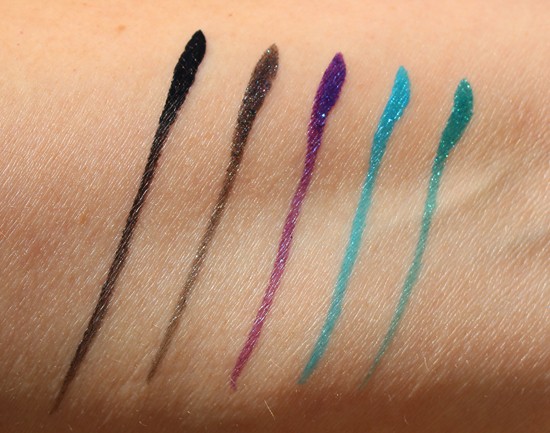 $7.49 each. Milani is available at CVS, Walgreens, Target, K-Mart, Drugstore.com and other retailers.
Have you seen the Milani pink lipsticks and red/orange lippies?
Jen
Check out the rest of the greens picked by the Makeup Wars bloggers!