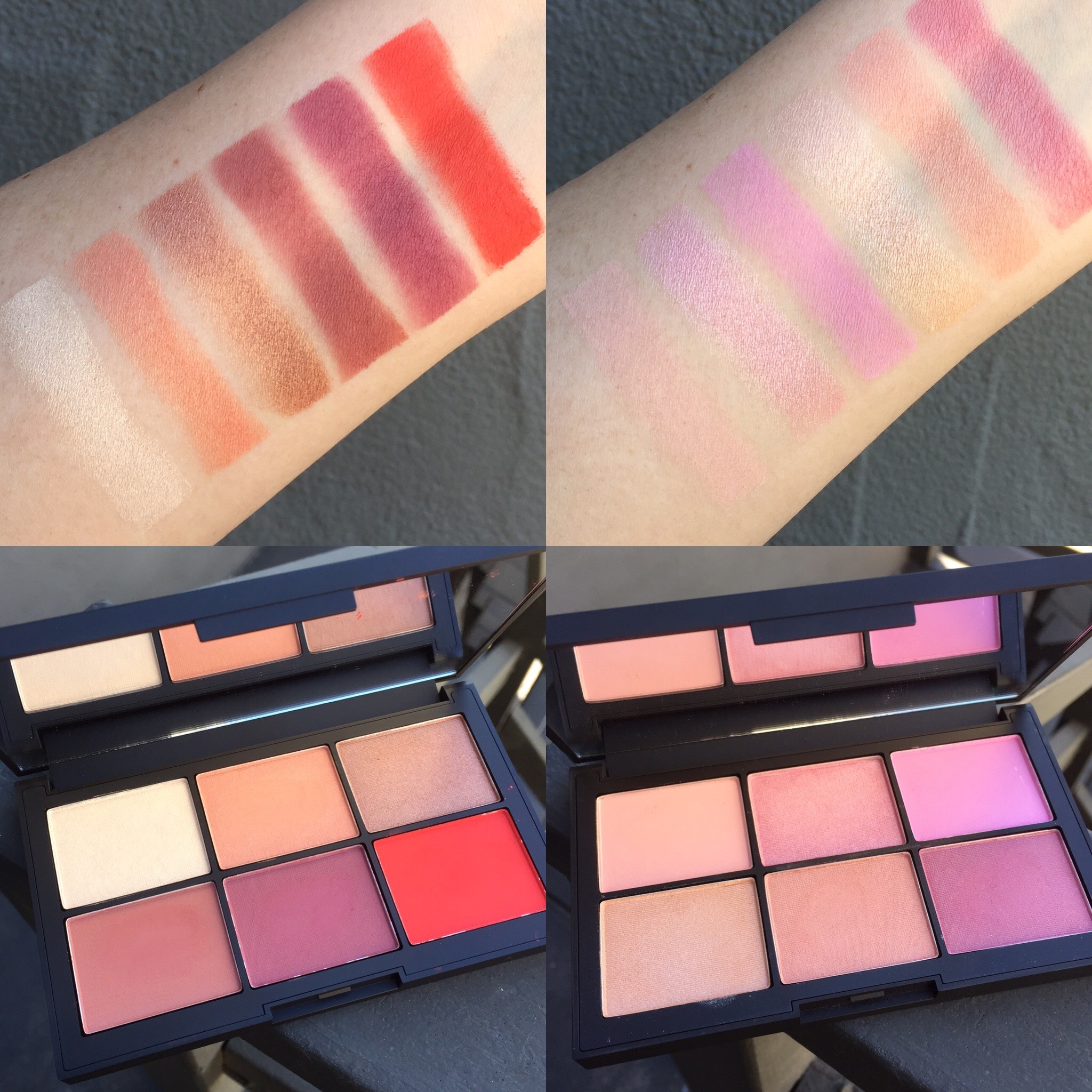 NARS Unfiltered I and Unfiltered II Blush Palette Review and Swatches!
Sad update – June 2017 – NARS is no longer cruelty free – the company has decided to sell in China, a country that requires animal testing. Click here for details.
These two new blush palettes from NARS are just gorgeous! Each limited edition Sephora-exculsive palette includes 5 new shades and 1 classic shade.
The Unfiltered I palette is perfect for darker skin tones – it's got six warm shades: Watch Me (pale gold – perfect as a highlight), Me First (a warm peach), Takeover (golden bronze), Out There (matte coppery mauve), Chic (matte deep plum) and Exhibit A (warm matte orange-red).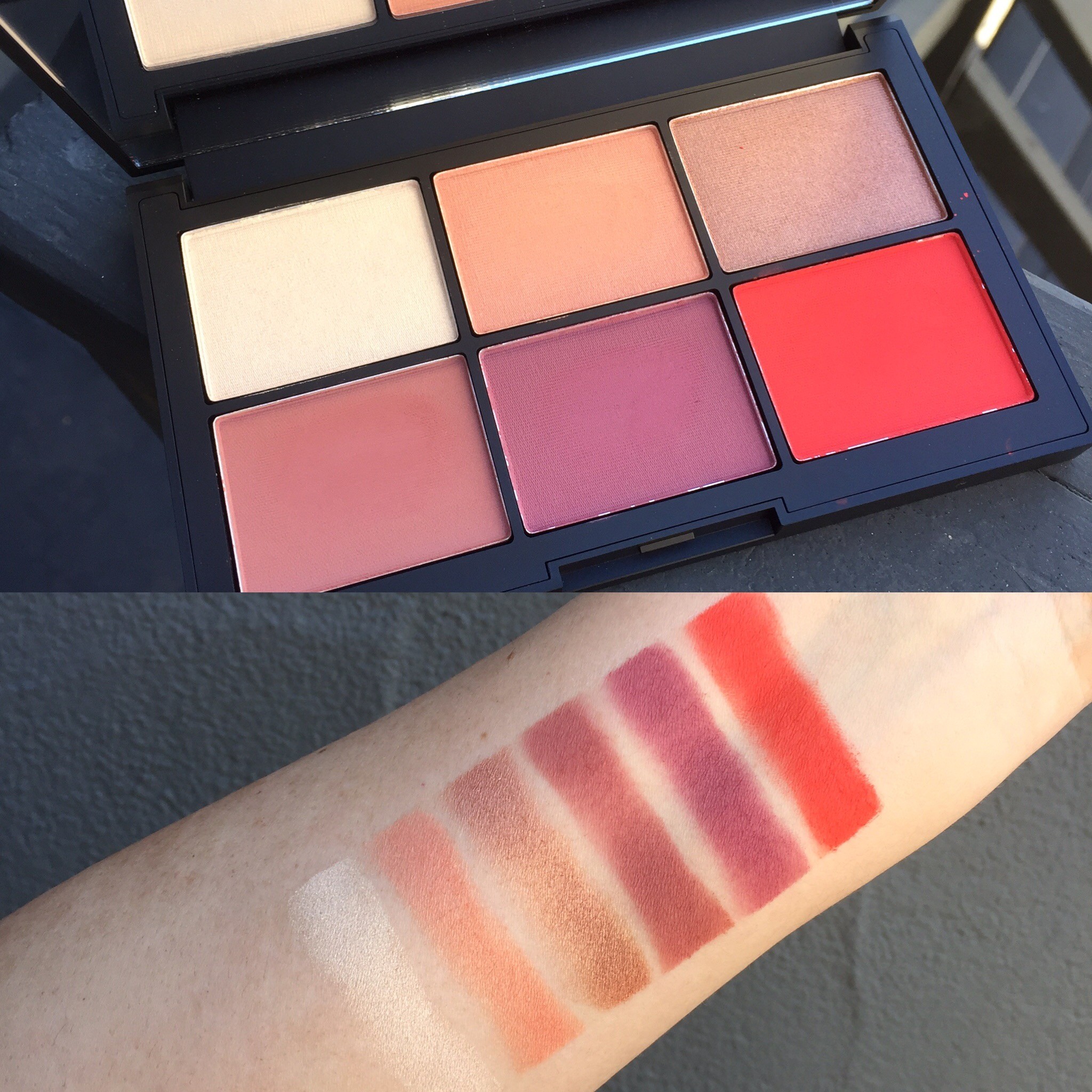 The Unfiltered II palette is full of peach and pink tones that are on the cool side of the spectrum. This is a better choice for pale to medium skin tones. It includes six shades: Conquest (pale matte peachy pink), Undefeated (cool shimmery pink), Power Play (matte cool pink), Hot Sand (light peachy pink – great highlight shade), Fame (a warmer peachy pink) and Candid (cool mauve shimmer).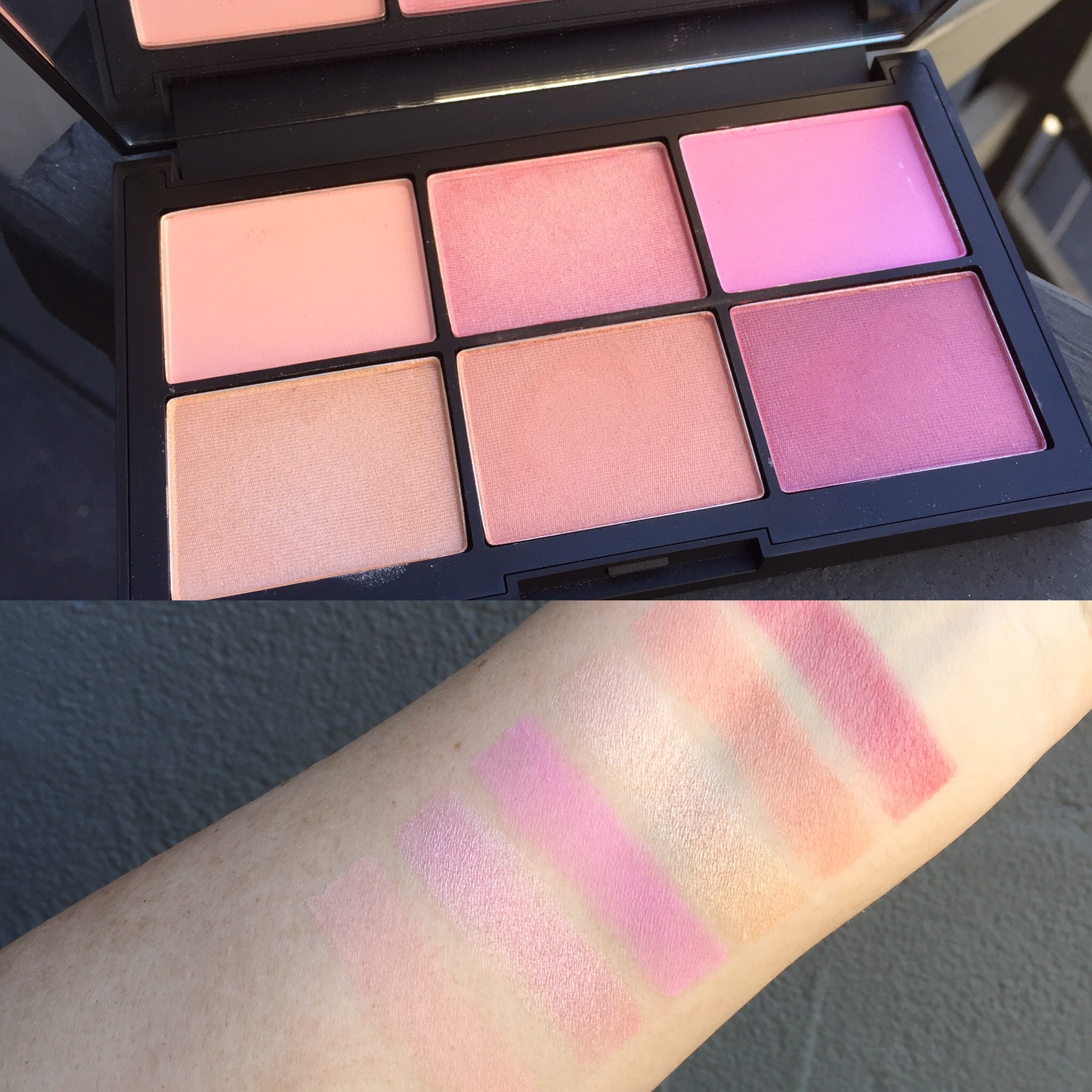 Like all NARS blushes, these are highly pigmented (Conquest is the sheerest of the bunch). They are limited edition, $59 ($150 value), and the first online-only batch at Sephora sold out, but I believe more are on the way. The palettes will be available in Sephora stores on December 15th – so get ready!