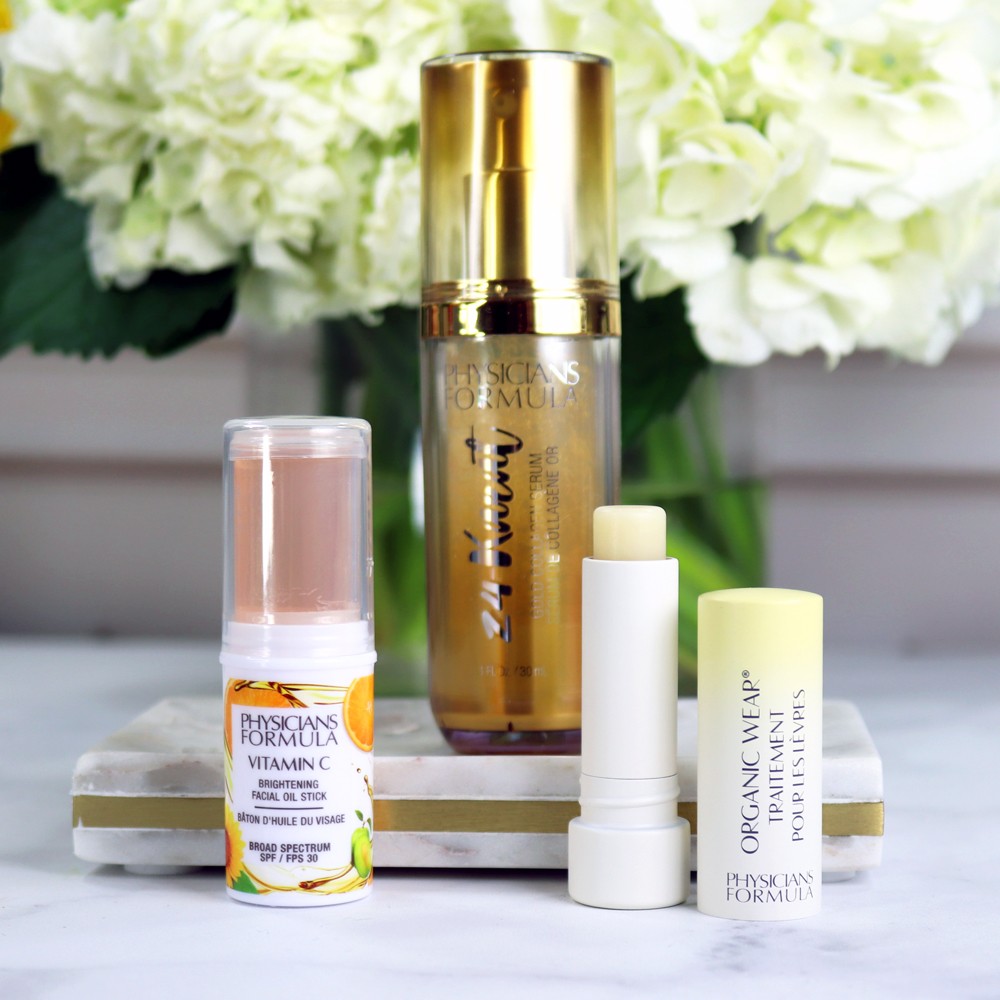 Drugstore Beauty! New Skincare from Physicians Formula
Physicians Formula is at it again! This time with several new skincare launches. I know a lot of you beauty bunnies prefer drugstore beauty. I've walked the aisles many times, and I'd say that AT LEAST 70% of the skincare sold in drugstores is not cruelty free. With Physicians Formula, you get high quality ingredients, and you can rest assured that no bunnies (or mice) were harmed in the creation of the products!
Luckily for us cruelty free queens, Physicians Formula keeps getting better and better. They have come out with a lot of new products lately and I've been super impressed with their foundation, highlighters and bronzers. This Spring, they just launched their new 24 Karat gold serum, Organic Wear lip treatment and Vitamin C Brightening Facial Oil Stick. You can find all of these new products at Wal-Mart stores. Let's discuss, shall we?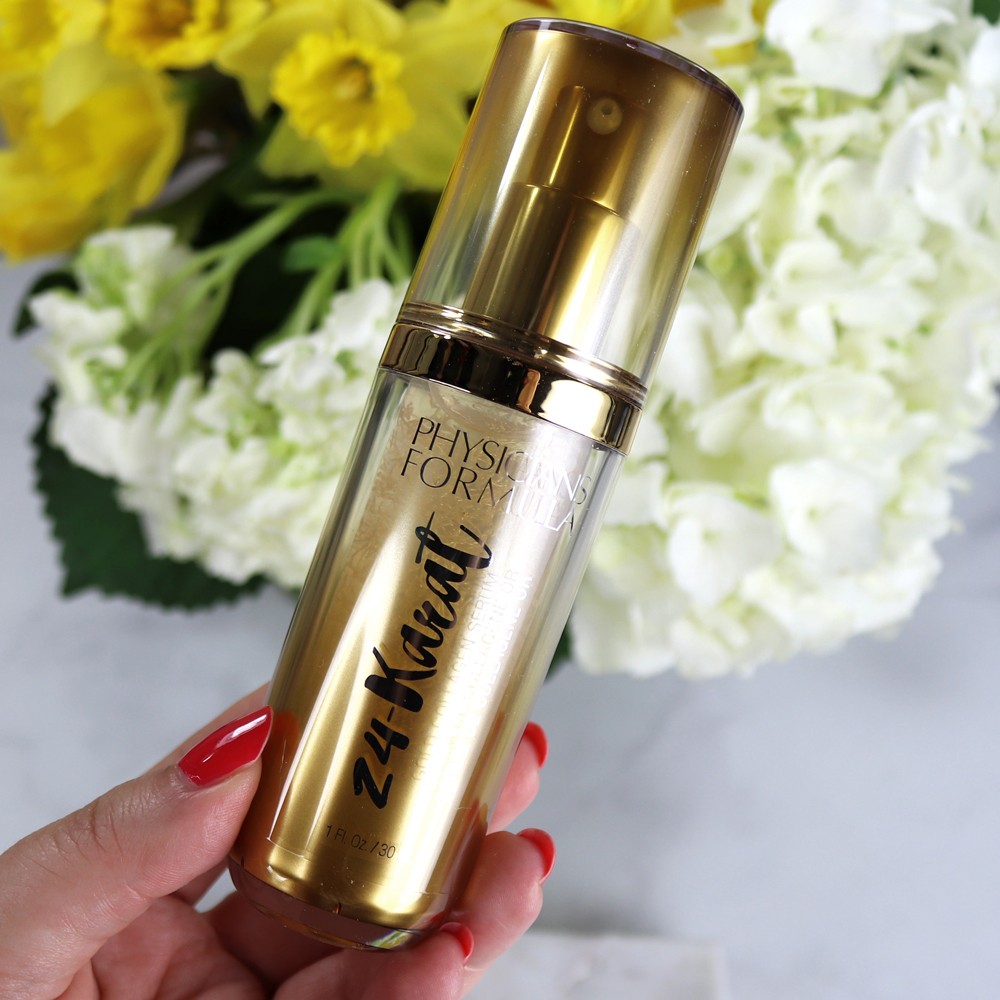 The 24 Karat serum (vegan) from Physicians Formula is quite literally MADE OUT OF GOLD! It's got real gold flakes, which can help with inflammation and act as an antioxidant. You can actually see the gold flakes in the serum. When you rub the serum into your skin, they dissolve – pretty cool!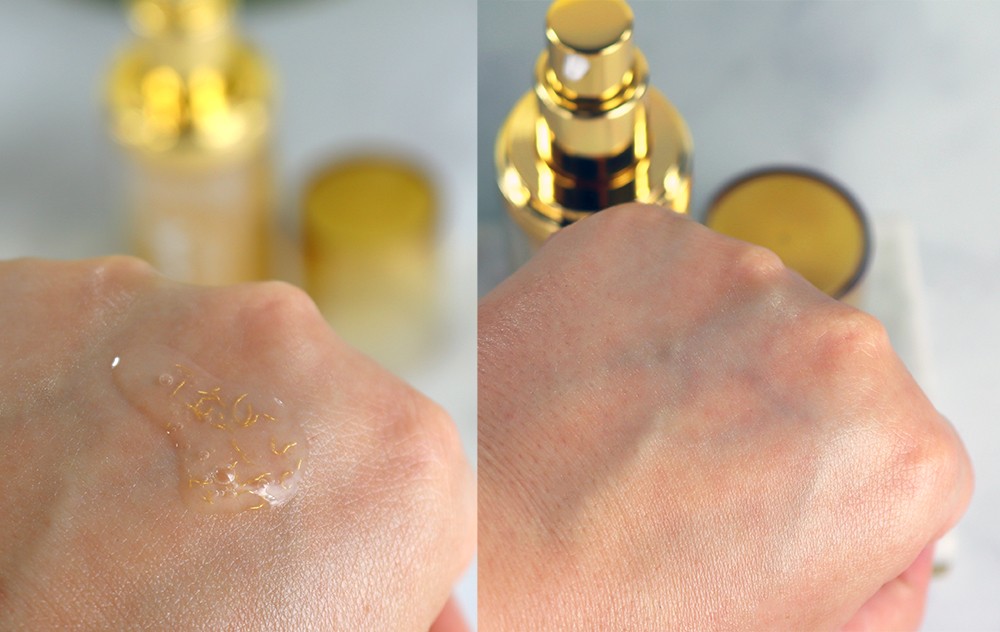 It's also made with vegan collagen to help skin repair, and niacinamide (Vitamin B3) which is great for acne-prone skin (or any skin type really) and can help even out your skin tone. It's also got caesalpinia spinosa and kappaphycus alvarezii extracts. I had to look those up because I hadn't heard of them before. It turns out they create an invisible barrier on your skin that protects you from pollution, irritants and allergens (pretty cool "city girl" product!). Those two ingredients can also provide some immediate lifting and line-smoothing action.
The serum is very light and appropriate for any skin type. I have sensitive, acne-prone skin and it worked well for me. I can feel that it tightens a bit, and although it has glycerin to hydrate, I prefer to cocktail it under a heavier moisturizer. It also wore quite well under makeup (on it's own) and acted a bit like a primer.
Note: I wasn't quite sure what "vegan collagen" meant, so I asked Physicians Formula to elaborate. This is what they told me: "Vegetable collagen helps to hydrate and condition the skin. The awareness and support of animal rights in addition to the Natural/ Organic movement has prompted raw material suppliers to create plant based products featuring comparable skin benefits to that of animal-derived collagen." So, I'm not sure exactly what it's made from, but I trust that it is animal-friendly.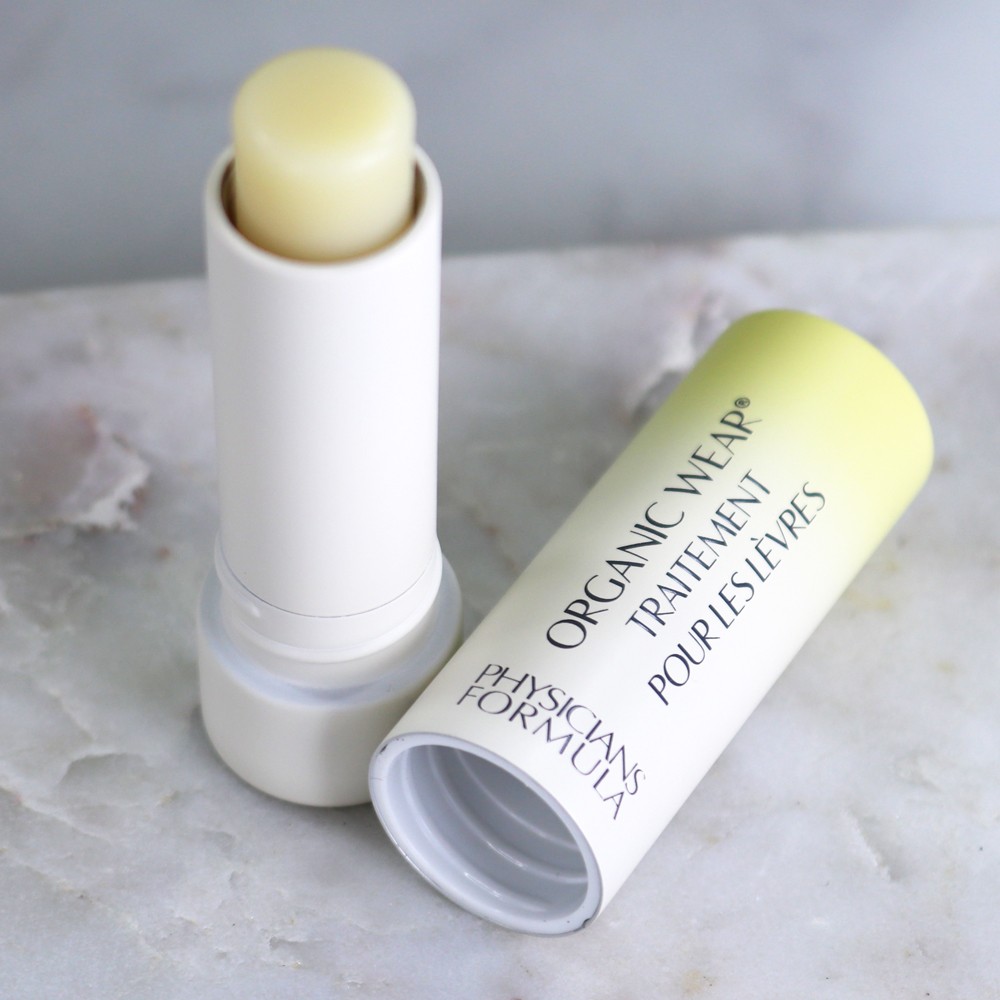 The Physicians Formula Organic Wear line now has a new addition – the Organic Wear Lip Treatment! This is a super hydrating cruelty free lip balm made with shea butter, coconut oil, jojoba seed oil, sunflower seed oil, Vitamin E, and beeswax. The packaging feels very high end – it has some weight to it, and the cap screws off. On the one hand, I'm kinda lazy and I like the cheap pull off caps, but on the other hand, this is less likely to come loose in your bag and destroy everything you own. This is a very hydrating cruelty free lip balm (vegetarian but not vegan) that is perfect for chapped lips, or lips that are dehydrated from all those long-wear liquid lipsticks that you guys are obsessed with on the Instagram! 😉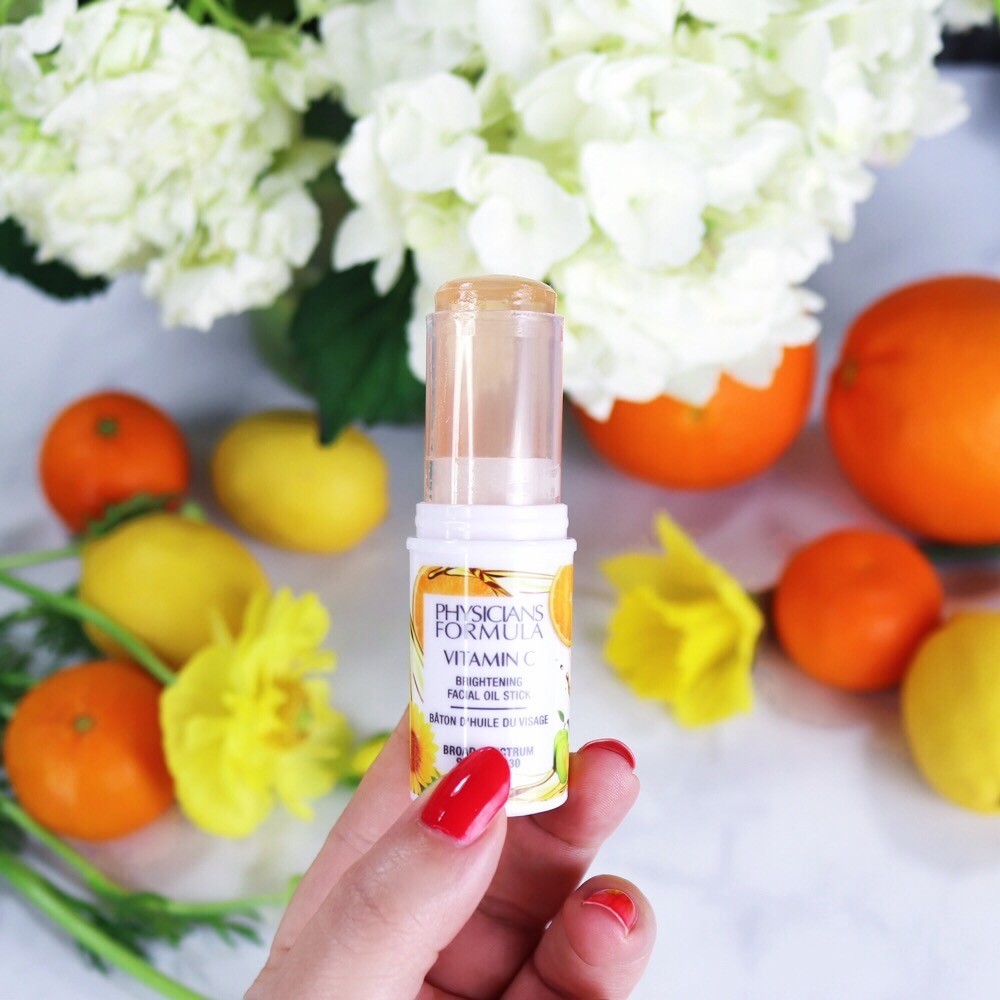 The new Physicians Formula Vitamin C Brightening Facial Oil Stick (vegan) is another new launch that I think a lot of you will be excited about. I'm allergic to Vitamin C (booooo!) but it's a GREAT ingredient that I wish I could use. It's an antioxidant that helps to prevent premature aging and wrinkles, and it also helps to brighten skin, and to lighten acne scars and sun spots. This little stick packs a major punch with not only ascorbic acid (Vitamin C), but also kakadu plum (which is an Australian fruit that has more Vitamin C than an orange!), orange oil, sunflower oil and SPF 30! That's right – the antioxidants help to heal and protect your skin, while the SPF keeps your skin safe from sun damage.
Even though I can't really use Vitamin C long-term (which majorly sucks for me!), I tried it on my hands and my face, and it feels nice on the skin. It is an oil blend, but it doesn't feel heavy or greasy. I know that seems impossible, but it's true. It blends into the skin quite nicely. You can use this after cleansing and applying your serum, and before applying makeup. If you're going out into the sun, be sure to reapply this (or another type of SPF) every two hours for maximum protection.
You can find all of these new Physicians Formula skincare products at Walmart stores. Which ones will you be picking up? Do you want me to review more cruelty free drugstore beauty? Let me know in the comments!
Physicians Formula is owned by Markwins – both are cruelty free companies. All of these products are cruelty free and vegetarian-friendly. The 24 Karat serum and Vitamin C stick are vegan.