Before and After Makeup with Youngblood Cosmetics
Hi beauty bunnies! Today I wanted to show you a before and after. People always tell me I have great skin, but they don't know what lies underneath! Ha! Here you can see what my skin looks like when it's freaking out with acne, and how I was able to conceal dark spots and under eye circles with Youngblood Cosmetics. I also used the Youngblood Contour Palette in the final picture. And, I used Too Faced cosmetics for my eyes, cheeks and lips, along with a bit of Kat Von D Tattoo Liner. No Photoshop – what you see is what you get!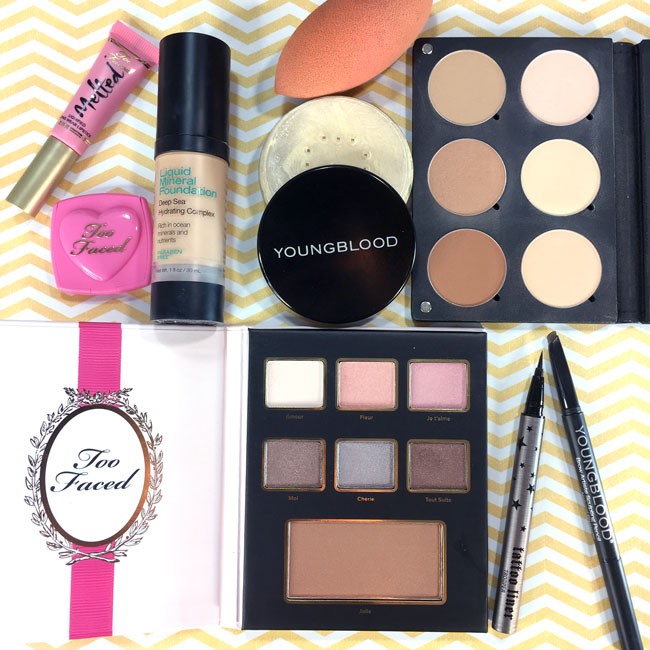 So, here's how I got the look.
Normally I do my eyes and lips after foundation, but I did it backwards for the purposes of this before and after shot. I wanted you to see ONLY the skin – and not a no-makeup before and then a full face of makeup after. I feel like that would be distracting and a bit misleading. So, I did my eyes and lips without foundation first.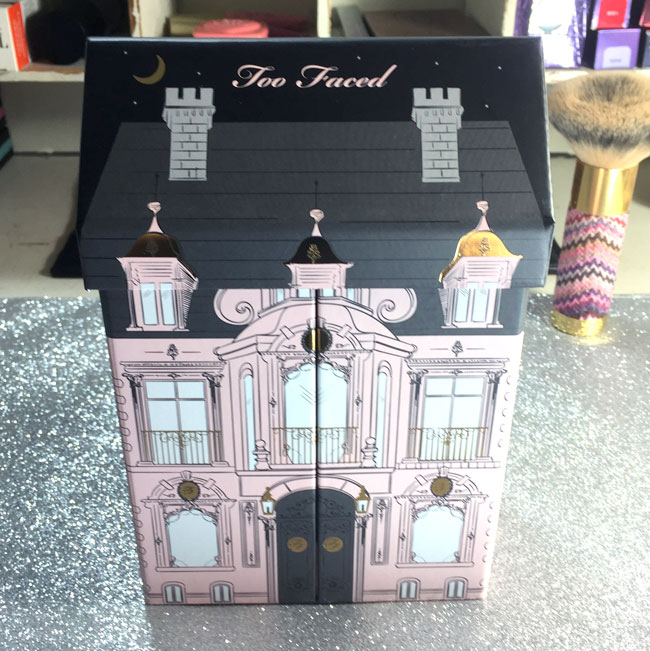 First, I groomed my brows with the Youngblood Brow Artiste Sculpting Pencil in Natural Brunette. Then, I used the pink palette from the limited edition Too Faced Le Grand Chateau holiday kit. Even my fiance noticed the ridiculously cute little house on my vanity! It opens to reveal three separate palettes (that you can gift separately or give as one mega gift) with 18 gorgeous shadows, two blushes, one bronzer, and a deluxe size of the cult-fave, Better Than Sex Mascara. I applied Amour all over the eyes – concentrating it below the brow. Then, a mixture of Fleur and Je t'aime on the eye socket. Then Moi and Tout Suite in the crease. I blended with Amour.
Then, I added a small cat eye with the Kat Von D Tattoo Liner (in black). My cat eye eyeliner is definitely not Adele-level, but it does the job! Eyeliner goals!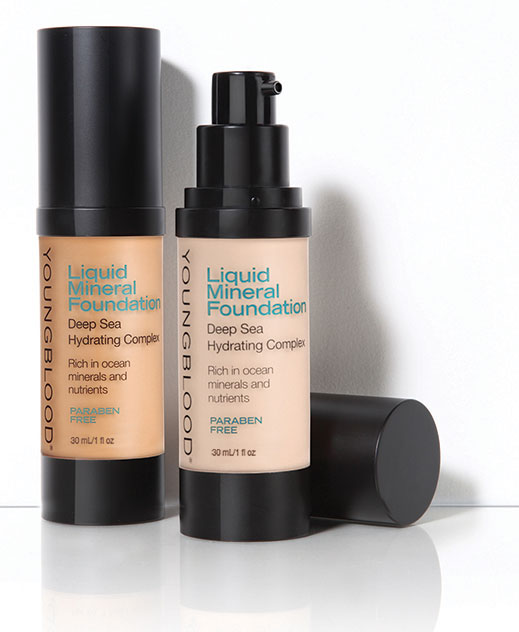 For the skin:
First, I applied Youngblood liquid foundation in Pebble to my face with a Beauty Blender sponge. The blend of rare reduced salt deep sea water, botanicals and more than 20 ocean minerals is so good for my skin. Then, because I wanted extra full coverage, I used a kabuki brush to add Youngblood Natural Mineral Foundation in Pearl. I lightly dusted my entire face, and then went in with a small concealer brush to add a heavier layer to cover acne spots and my dark under eye circles. Most people wouldn't think of a powder mineral foundation as a concealer, but it really works. The best thing is that Youngblood is healthy for my skin. It actually helps to heal the skin and doesn't promote more acne. My breakouts are hormonal and sometimes flare up with certain medications that I take. The best thing I can do is use good skincare products and conceal with a non-comedogenic foundation.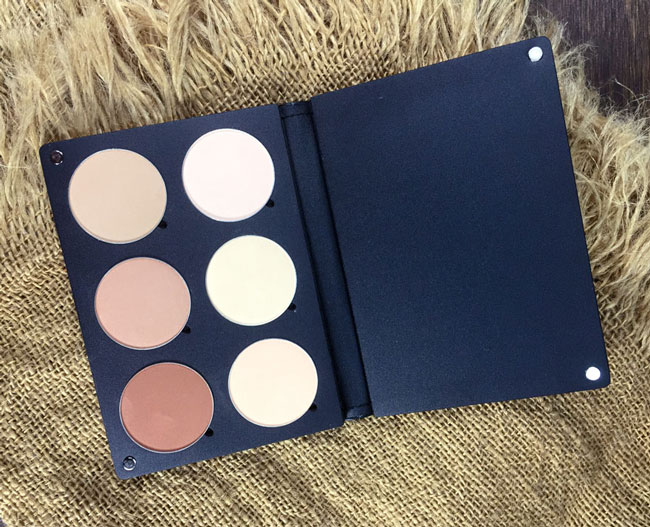 After I gave myself a clean canvas, I added a bit of contour and highlight with the Youngblood Contour Palette. All pressed mineral powder – it comes with three shades of contour and three shades of highlighter. I use the lightest highlighter and the medium contour shade.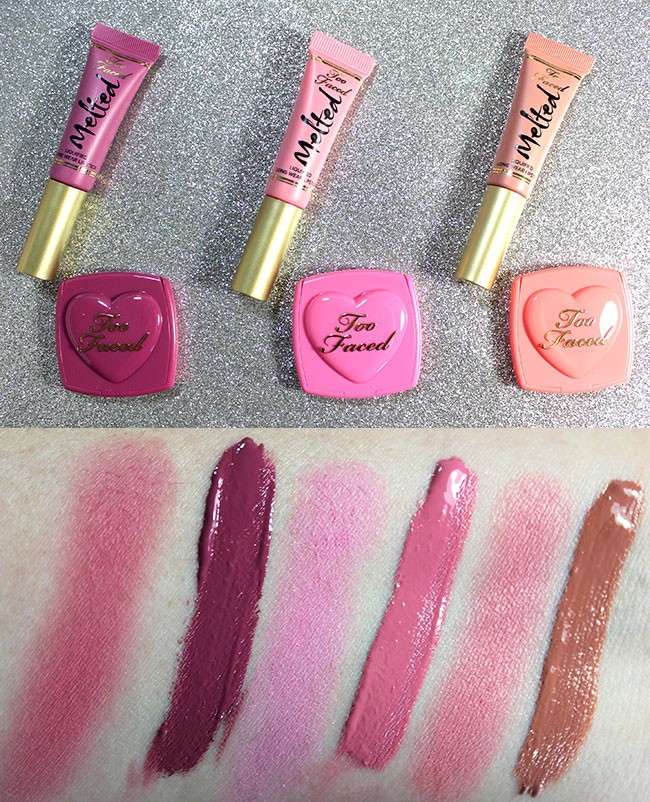 Next, I used the limited edition Too Faced Melted Kisses & Sweet Cheeks holiday set. This set contains three deluxe Melted Lipsticks and three coordinating deluxe Love Flush blushes. All 3 pairs are individually wrapped and nestled inside one pretty package. You can give it as one present or give each pair separately (great for stocking stuffers, coworker gifts or Hanukkah gifts)! I used the Deluxe Melted Lipstick in Peony on my lips. It's highly pigmented with major staying power! And, I applied the Deluxe Love Flush Blush in Justify My Love to give my cheeks a nice pink flush. So much pigment – a little bit goes a long way! And it lasts up to 16 hours!
There you have it – makeup magic! No Photoshop needed!