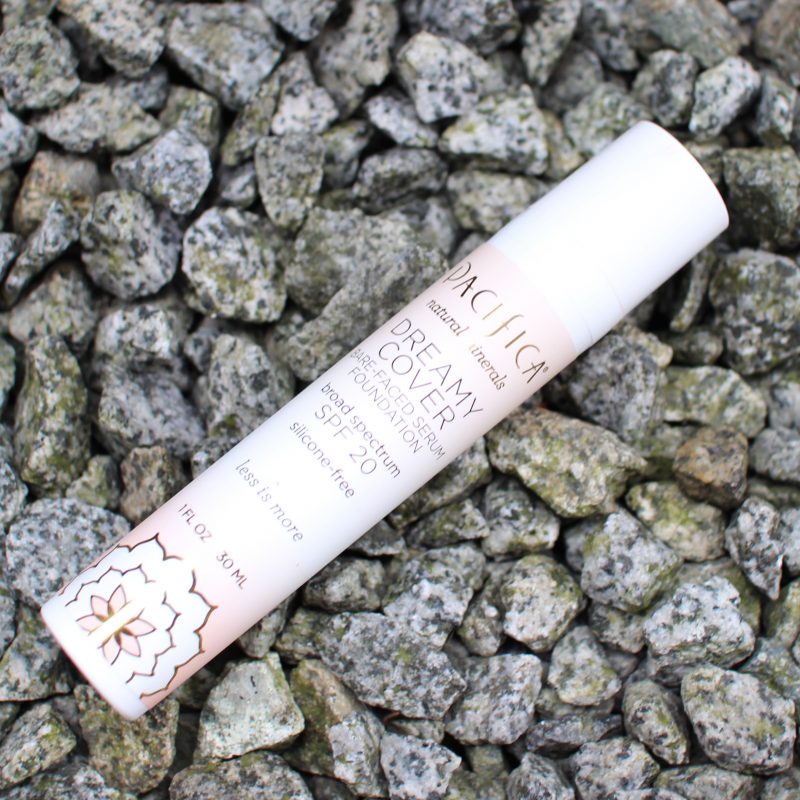 If you like cruelty-free and vegan beauty products, you're going to want to hear about this all-new foundation launch from Pacifica. Pacifica is an amazing brand – they specialize in all-natural makeup, skincare, fragrances, bodycare, and even soy candles. Talk about a beauty-lover's dream! They recently released the Dreamy Cover Bare-Faced Serum Foundation to add to their extensive line of cruelty-free beauty products.
The Dreamy Cover Bare-Faced Serum Foundation is 100% vegan and cruelty-free. Plus, Pacifica formulated it without the use of any animal ingredients, parabens, phthalates, silicone, or petroleum. I'm glad to hear that Pacifica formulated the foundation without these harmful ingredients because I'm pretty health-conscious when it comes to my makeup – especially face makeup.
The new foundation is available in three shades:
fair/light
light/medium
medium/tan
I've got the medium/tan shade and it's a nice match for my skin tone. They say that the foundation has "shade-matching" minerals that even out your natural complexion to create the perfect individual color match.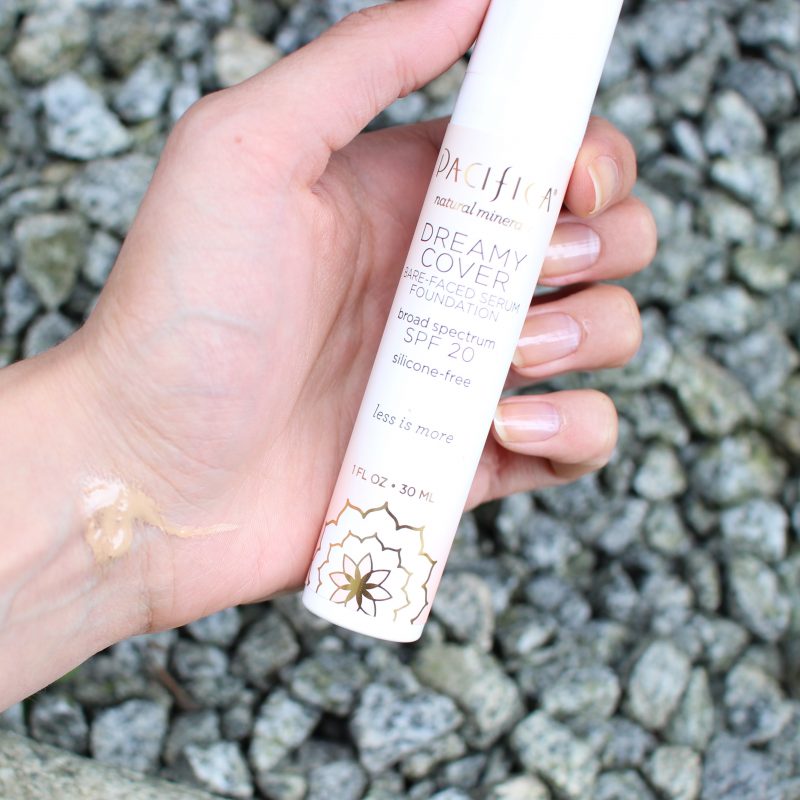 I'm much more accustomed to heavier foundations, actually I've never even heard of a "serum" foundation, but I was immediately intrigued when Pacifica claimed the product could give incredible coverage and a weightless feel. When it comes out of the bottle, the foundation is super runny and liquidy. It definitely needs a good shake before application. I was surprised to find that once applied, the foundation actually has amazing coverage! I've tried applying it with both a brush and clean hands to see if there was a drastic difference, but either way I would consider it a medium-full coverage with a stunning natural finish. Like I said before, I'm more accustomed to thick foundations so I was really impressed with the coverage I was able to achieve with the Dreamy Cover Bare-Faced Serum Foundation. Not to mention, it only took two pumps of the product to cover my entire face, so a little goes quite a long way. I love the finished look – because of the serum-texture, the foundation gives me flawless coverage with a weightless feel that looks incredible natural. My boyfriend couldn't even tell I was wearing face makeup – he just kept complimenting how great my skin looked. I guess the secret's out – the Pacifica Dreamy Cover Bare-Faced Serum Foundation is wonderful!