Vegan and Cruelty Free Paul Mitchell Lavender Mint Shampoo and Conditioner Review.
I love when one of the primary ingredients in a new product is something I have growing in my garden. And not just because it makes for fun pictures (see below) but because I like to know what's going onto my skin and hair. In this case, it's Paul Mitchell's Lavender Mint Shampoo and Conditioner (seen here with my exploding mint plant) that I know has natural goodness in store for my tresses.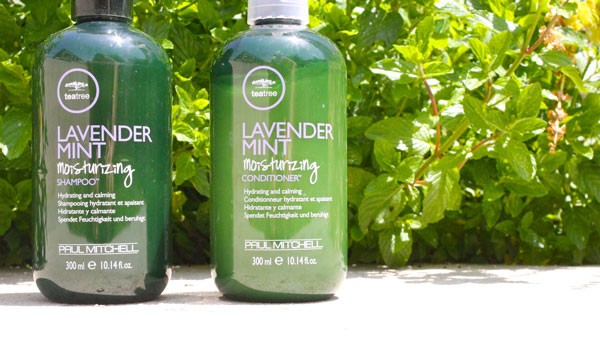 This shampoo/conditioner set is intended for dry, unruly hair. To be honest, my hair is thin, flat, and sometimes a little oily. But I tried it anyway and I (no joke) still LOVED the results! I used it for a few days in a row to see if it would make my hair greasy or weigh it down. It did not, not at all. It made my locks smooth, moisturized, and calm. I loved how silky it made my hair feel, while still be happy with the knowledge there weren't any silk products in this vegan hair care set. So while they are marketing these products to those with dry and unruly hair, I honestly think they would be a great fit for just about any hair type. We all need to moisturize now and again, right? I also loved the smell – lavender and mint. It was like a spa day in my shower. Those scents are so calming, and make such a great combination, that I found myself wishing they also made a shower gel.
Of course, the best thing about these products is that NO animals were harmed in their making. Paul Mitchell is a cruelty free brand and this shampoo and conditioner are 100% vegan. Thank you, Paul Mitchell, for stepping it up. Not many salon brands make vegan products. You are paving the way for something so important!! I definitely hope to see more vegan products in their line up soon.
You can purchase this shampoo and conditioner at certified Paul Mitchell salons, ULTA and at a number of online retailers.